Was the TXU buyout such a great idea after all?
NULL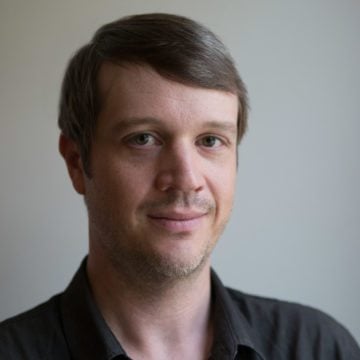 There's a growing drumbeat that TXU, the Texas utility giant, may be in deep trouble. Seems that the Wall Street geniuses who took TXU private in a highly-leveraged $45 billion deal almost three years ago made a huge miscalculation about the company's worth.
Here's a recent story in the The Wall Street Journal:
It was the biggest leveraged buyout ever and one of the last hurrahs of this decade's private-equity boom. Two years later, the former TXU, now Energy Future Holdings Corp., is struggling to pare down its debt, like so many other big, overleveraged companies that went private at the peak of the market.

And, like many other LBO'ed companies, this first attempt at restructuring will only nibble away at the problem and postpone the inevitable day of reckoning.

Ultimately, EFH and many other private-equity-backed companies likely will have to sell assets to rationalize their balance sheets before their debt matures.
What went wrong?
To understand the answer you need to know a little bit about how the deregulated Texas electricity market works. The market functions in a way that allows natural gas to set the price of power. When natural gas prices are high, nuclear and coal-fired power plants are extremely profitable. That's why TXU, in its previous incarnation, was hellbent on building 11 new coal-fired power plants; at that time, coal plants looked like a mint.
The two private equity firms, KKR and Texas Pacific Group, essentially placed an enormous bet on natural gas prices remaining high. Whoops! Gas prices have tumbled and are expected to remain low.
EFH's balance sheet wasn't designed for this scenario. It currently has roughly $43 billion in debt. Based on first-half earnings before interest, taxes, depreciation and amortization of $2.3 billion, that equates to leverage of more than nine times. Worse yet, debt has crept up as EFH has husbanded cash by exercising its toggle rights and servicing some of its notes in kind.
Let's not forget that many folks anticipated that something like this could happen. During the Public Utility Commission review of the buyout, consumer advocates and some large industrial power customers argued that the level of debt was unsustainable and could bring about the collapse of the state's largest utility.
Yesterday, I called up Geoffrey Gay, an Austin utility attorney who represents cities in rate cases, to get his reaction.
"This was foreseeable," Gay told me. "The buyout partners were putting a higher value on the company than the company officials themselves."
As part of the buyout deal, the regulated portion of the company – Oncor, which oversees the electric grid – is supposed to be protected from the risky retail and power generation components of Energy Future Holdings.
Gay says that he doubts the parent company will file for bankruptcy. Still, consumer advocates worry that the equity firms could move to drain EFH of its assets, putting the electric system in danger.
"It's clear that the wires company is the cash cow," said Gay, "and it funnels money up to the company, its owners." In a recent rate case, Gay said the PUC awarded Oncor suspiciously high rates, perhaps in a bid to prop up the parent company. 
"There's part of me that believes that the financial loads of the parent were a motivating factor in Oncor getting as much relief as they did," he said.
The silver lining, though, is that the breaking-up of EFH could reduce TXU's outsized market power. Allegations of market manipulation have dogged the company for years.
Whatever happens I doubt the Wall Street players are going to go without a meal.
A recent New York Post story ("Private equity firms milk ailing buyout") looked at the fees the attendant firms are paying themselves.
As part of the [debt] restructuring, KKR is seeking an exchange-offer agent fee, while TPG wants an advisory fee and Goldman is eyeing a restructuring fee. The payments, which total $13.5 million, are contingent on the restructuring, sources said.

However, many observers think EFH can ill afford to cough up even that amount of cash.
Nice work if you can get it.