Waco Immigrant Mom Sues Private Prison Corporation over Alleged Sexual Abuse
A civil suit calls for Estela Fajardo to be paid between $200,000 and $1 million for alleged mistreatment at the Jack Harwell Detention Center.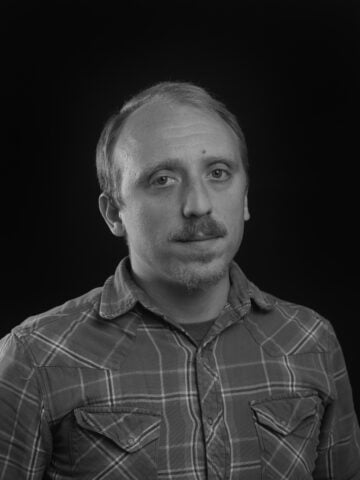 Estela Fajardo, an immigrant mom and business owner, is suing a private prison corporation and a prison guard over sexual abuse she alleges occurred at Waco's Jack Harwell Detention Center over four months beginning late last year. Thanks to a nasty tangle of the criminal and immigration systems, the 46-year-old Fajardo has been locked up and apart from her 3-year-old son for more than two and a half years.
Fajardo, who came to the United States at 14 and is undocumented, was a member of the Central Texas Hispanic Chamber of Commerce and ran a moving company, a small cattle ranch and two hair salons in Waco before her legal troubles began. The Waco Tribune-Herald once wrote that she "represent[ed] the American Dream."
Fajardo currently sits in the McLennan County Jail, adjacent to the Jack Harwell facility, facing a state jail felony theft charge. The charge stems from allegations that she knowingly purchased stolen goods in January 2016, a claim that she's consistently denied. She can't bond out, because an immigration detainer means she'd be transferred immediately into federal custody and potentially deported away from her four kids.
Her civil suit, filed Friday in a McLennan County district court, demands between $200,000 and $1 million for the "mental anguish" Fajardo has suffered due to a guard's "inappropriate remarks of a sexual nature" and offensive physical "contact." Defendants in the suit include the alleged perpetrator and LaSalle Corrections, the private prison company that operates the Jack Harwell facility.
Fajardo detailed her allegations in a report she submitted to McLennan County officials in March. Fajardo wrote that a female guard, employed by LaSalle, made sexual comments toward her, inappropriately touched her breast and buttock and asked her to "flash her" during multiple incidents between November and March. "I felt hopeless and desperate, depressed, scared, worried, embarrassed to even talk about this situation," Fajardo wrote. "I could not get any sleep for a long time."
The 816-bed for-profit Harwell facility, which primarily holds inmates for the county and the U.S. Marshals Service, has faced similar controversy before. Since 2013, at least three LaSalle guards have been convicted for sexual misconduct, and LaSalle was also sued over sexual assault in 2015. Last month, the facility failed its third unannounced inspection in four years. LaSalle and the accused guard did not respond to requests for comment.
County officials have denied Fajardo's allegations. In a May report, county investigator Kimberly King concluded that Fajardo's claims were all unsubstantiated or unfounded, citing the account of another jail official and a lack of witnesses. In June, McLennan County Chief Deputy David Kilcrease told local news outlets, "It's obvious here that the whole thing is to try to enhance her immigration status." Fajardo, who faces potential deportation when her criminal case resolves, could qualify for a visa for victims of crime based on the guard's alleged sexual abuse.
Gerald Villarrial, Fajardo's criminal defense attorney, called the county's investigation an instance of the fox guarding the henhouse. McLennan County owns the Jack Harwell facility and pays LaSalle Corrections to hold inmates there. "Someone other than the Sheriff's Department should have done that investigation," he said, citing the Texas Rangers and FBI as possibilities.