Up To 50,000 Gather in Austin for Women's March
Many long-time Austinites, including the former police chief, said it was the largest rally they'd ever seen in the capital city.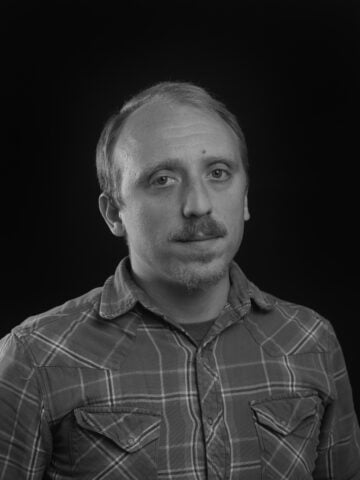 Up to 50,000 activists swarmed the Capitol grounds on Saturday to fight for women's rights on the heels of Trump's inauguration. The high-spirited crowd joined more than a million protesters nationwide. The Austin march was so large that the front of the rally, which left from the Capitol and traveled down Congress Avenue, returned before thousands had even begun marching. Many long-time Austinites said it was the largest rally they'd ever seen in the capital city.
The protesters descended on downtown Austin, filling the air with chants and whistles that ricocheted among the highrises. They carried signs reading: "Nasty women unite"; "This pussy grabs back"; "Girls just wanna have fundamental rights"; "Keep your rosaries off my ovaries"; and "A woman's place is in the revolution."
"As you can see from the historic crowd, voters are paying attention," said Sarah Wheat of Planned Parenthood of Greater Texas. "And we're here to tell Trump, 'Not on our watch.'"
One woman marveled to her friend, "Only in Austin do the marches also have traffic jams."
I had the privilege of serving with @Austin_Police for nearly a decade and we never came close to this. Proud of the men & women of APD. pic.twitter.com/fSdkPXMCZ6

— Chief Art Acevedo (@ArtAcevedo) January 21, 2017
Former state Senator and gubernatorial candidate Wendy Davis, a Fort Worth Democrat, highlighted the slate of speakers, opening her 20-minute speech with a reference to her 13-hour filibuster of sweeping abortion regulations that ultimately passed in 2013.
"Today, and though I do not do it very often, I am wearing those same pink sneakers that I did three years ago," she said to booming applause. "I am wearing them not to remind you of something I did. But to remind myself of something you did."
Giving no hints of her own political plans, Davis called on the thousands of activists to "fight like hell" to stay involved beyond the march through local organizing, contacting representatives and running for office. She called for equal pay for women as a means to improve the economy.
"In some ways we have been complicit in giving up our own power," she said. "Well, I don't know about you, my fellow nasty women warriors, but I have had enough of that. … We will not yield our bodies to be objectified, assaulted and trafficked."
Cam Ray of the Travis County Democratic Party passed out leaflets advertising trainings for women looking to run for political office. "If you look at the Texas state government, it's totally disproportional," she said. "The Legislature is not representative of Texas."
Chuck Smith of Equality Texas said his LGBTQ rights group was there to support health care access for all: "An attack on Planned Parenthood is an attack on constitutional and human rights."
Wheat said that Planned Parenthood was watching the Texas Legislature, which "every session tries to find a way to cut women's health care." In 2015, the Lege ousted Planned Parenthood from a state program to provide cervical and breast cancer screening to low-income women.
One man pushed a stroller through the crowd with a sign on his back reading: "Women are the wall and Trump will pay."
After the march, Congressman Lloyd Doggett took the podium to address the sprawling crowd.
"When we demanded that they get out of our bedrooms, they thought we wanted them in our bathrooms," Doggett said, referencing Senate Bill 6, the controversial anti-trans bathroom legislation . "This is not a time for despair; it's a time for democracy."
Sheryl Cole, the first black woman elected to Austin City Council, told the crowd that her young son now attends the University of Pennsylvania where he received a mass text threatening lynchings after Trump's election.

"I could hear that slight crack in his confidence that we worked so hard to build, and my only thought was 'we're not going back,'" Cole said. "Fired up! Ready to go!"
Digital Editor Kolten Parker contributed to this report.