Up Sh#t Creek
How Texas wants to allow more water pollution.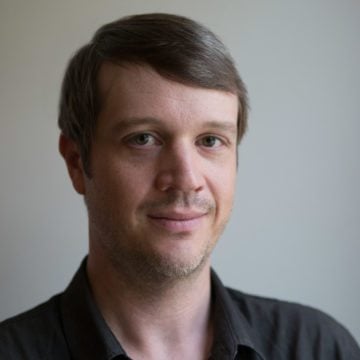 In March, the Texas Commission on Environmental Quality unveiled a sweeping proposal to overhaul the state's water quality standards that would allow up to 10 times more bacteria in some of the state's creeks, rivers and lakes. Environmental groups are excoriating the plan as a gift to wastewater dischargers and big agricultural interests.
The EPA must still sign off on the proposal, a lengthy process.
For environmental groups the most troubling change is a wholesale loosening of bacteria pollution standards for virtually every body of water in Texas. If the revisions go through, a total of 293 stream segments would have less stringent bacteria standards, according to TCEQ's analysis.
Here's how it would work: Currently, the vast majority of Texas rivers and lakes are classified as "contact recreation" waters, where activities such as swimming and kayaking are presumed to take place.
The standard for these waters is 126 colonies of E. coli bacteria per 100 milliliters of water. (E. coli is an indicator of shit in the water, which – as you can imagine – can make people sick if ingested.) A handful of places, like the profoundly-polluted Houston Ship Channel, are allowed up to 605 colonies. TCEQ now wants to create a tiered system, dividing Texas streams into four different categories. The most stringent category, called "primary contact recreation," would be reserved for rivers and lakes where people swim, water-ski, tube, etc. The bacteria standard for these waters would be loosened from 126 to 206 bacteria colonies per 100 ml. Lakes and rivers where people frequently fish or boat but don't swim could have as many as 630 colonies. Other places with infrequent use, such as small creeks with limited public access, would be allowed up to 1,030 colonies. Finally, the standard for "non-contact" water would rise to 2,060 colonies.
TCEQ refused to make someone available for an interview despite repeated requests, instead responding to questions by email. Agency spokeswoman Andrea Morrow said the current water quality standards were "optimistically assigned" at a time when little data was available on many bodies of waters. Even for tiny, perennial streams the agency assumes that fishing and swimming are taking place, for example.
"Now, because of the agency's strong commitment to conduct restorative actions such as [pollution clean-up plans] for water bodies that don't meet standards," Morrow wrote, "it's become important to ensure that standards for specific water bodies provide appropriate, realistic targets."
Morrow also pointed out that the agency is proposing "extensive updates" of the rules on chemicals in water, a move that has been praised by environmental groups.
Also under the proposal, levels of dissolved oxygen, bacteria and nutrients such as phosphorus and nitrogen – key measures of ecological health – could increase in streams without triggering a violation of the clean water standards.
The agency is also proposing to maintain its current standard for mercury in fish, despite growing concern over the health effects of mercury-contaminated fish on children and pregnant mothers. EPA recommends no more than 300 parts per billion of mercury in fish tissue, a standard adopted by at least half the states. In Texas, 700 ppb must be found in fish before TCEQ considers the river or lake polluted with mercury.
Other changes involve the way TCEQ scientists collect and process data. For example, the state would no longer take samples in streams after storms and would throw out the highest sample, helping to minimize the likelihood of a violation.
In written comments, the Sierra Club accuses TCEQ of "undertaking a systematic effort to weaken existing clean water standards" in order to lighten the agency's workload and appease wastewater plants and agricultural interests.
In all, there are 274 Texas streams that the state currently considers polluted. Some have been on the impaired list for almost fifteen years. Under the federal Clean Water Act, Texas is required to identify the sources of pollution and come up with a clean-up plan called a Total Maximum Daily Load (TMDL). The TMDL is a sort-of pollution budget that establishes how much pollution a river or lake can sustain without exceeding water quality standards.
But TCEQ has been slow in developing TMDLs, a hold-up that both environmentalists and the agency attribute to scarce funding from the Texas Legislature.
No worries – the new clean water standards should magically disappear some of the backlog.
With weakened pollution rules, at least 62 stream segments – including the Colorado River below Lady Bird Lake in Austin, the Frio River above Choke Canyon Reservoir, and Lake Houston –would simply be removed from the state's polluted waters list, according to TCEQ's own analysis of the water quality standard. That would save the state $1 million. Not having to create TMDLs for twenty streams with dissolved oxygen problems, which can lead to algae blooms and fish kills, could save the state and federal governments $3 million.
"We've had at least 15 years of no enforcement, no real look at solving these pollution problems," said Rick Lowerre, the director of the Caddo Lake Institute and an Austin-based environmental attorney. "Now instead of taking on and solving them they want to define them away."
TCEQ and the Texas State Soil and Water Conservation Board have devised a process to decide what level of bacteria protection to assign the state's creeks, rivers and lakes.
In government jargon, they're called Recreational Use Attainability Analyses – basically, evaluations of the recreation on a given body of water. The two agencies can initiate the surveys, but so can polluters.
"If a discharger thinks, 'Well, this stream really isn't used for contact recreation so I shouldn't have to treat my effluent to such a high standard', they can conduct a recreational use analysis," said Kramer.
The evaluations can then be used to determine what level of protection the body of water deserves. For example, if the survey determines – through interviews and a site visit – that few people swim or kayak on a given body of water, the state could classify it as secondary recreation and increase the amount of bacteria allowed.
Traditionally, the state has tried to get all streams up to a level considered safe for fishing and swimming. It's called the "fishable/swimmable" standard and is favored by EPA. However, the federal agency does allow the states to create a tiered system of the sort TCEQ is proposing.
So far, the two agencies have come up with a list of 123 stream segments, from unnamed tributaries of obscure coastal bayous to a stretch of the mighty Brazos River above Possum Kingdom Reservoir. Most of the surveys are just beginning but TCEQ has already decided to downgrade portions of Whiteoak Bayou near downtown Houston.
State regulators stress that they are unlikely to tamper with popular lakes and rivers like the Guadalupe around New Braunfels, where thousands tube every year and water quality is good.
Many of the streams likely to be downgraded already have water quality problems or few powerful people to stand up for them. Ken Kramer, director of the Lone Star Chapter of the Sierra Club, calls it a "self-fulfilling prophecy"
"You allow a stream to be polluted and nobody wants to recreate in it."
Backers of the new system argue that it's a practical reflection of how rivers and lakes are actually used. Dickie Clark is a county commissioner in rural Hamilton County, where the Leon River runs thick with fecal matter from cattle operations.
He's excited about the prospect of reclassifying the Leon as a secondary contact river.
"We're spending millions of dollars trying to solve a problem that will have no tangible benefit to the people in the watershed," said Clark. The bacteria standard, he complains, is based on the notion that people might swim in the Leon, though few do.
"There is absolutely no evidence that anybody is getting sick from coming into contact with what's thought to be bacterially-impaired waters."
There are also other water quality problems. The pH of Big Cypress Creek and Lake Caddo is too acidic, an indication of acid rain, according to environmental groups. Dangerous levels of mercury, largely from Texas' coal-fired power plants, are found in the flesh of fish in Caddo Lake, Big Cypress Creek and Black Cypress Bayou.
In 2006, TCEQ completed a TMDL for Lake O' the Pines that calls for a 57 percent reduction in phosphorus. But Lowerre says he's seen little evidence that the plan's been put into action. Caddo Lake has been on the impaired list for mercury and pH since 1996 and for low dissolved oxygen since 2000 but no TMDL has been prepared.
"Instead of solving these problems, which means taking on big agricultural interests, they are changing the numbers," says Lowerre.
In parts of the Cypress basin, TCEQ would like to allow the dissolved oxygen standard to drop as low as 1.5 milligrams per liter of water during any 24-hour period. The current standard is no less than 4 mg/L.
The new standard is dangerously low and could lead to fish kills, according to the Caddo Lake Institute. None of the state neighboring Texas allows oxygen levels to drop to 1.5 mg/L.
But Aaron Wendt, the watershed planning coordinator for the Texas Soil and Water Conservation Board, argues that the new standard simply reflects natural conditions and won't hurt fish. "In those slow, sluggish East Texas swamp-like environments the plant and animal life has evolved to that level of dissolved oxygen," said Wendt.
TCEQ is also proposing to allow for lower pH levels (more acidic conditions) in the Cypress basin. The agency, again, assumes that the Cypress basin is naturally acidic based on data it collected over two years – an assertion that Caddo Lake Institute counters with its own findings indicating increasing acidity in the area traceable to sulfates from air pollution.
"This is TCEQ trying to create a process to remove segments from the impaired list," said Lowerre. "If they get this working, I'm sure they'll use it all over East Texas."