Two School Voucher Bills Emerge, While Lucio Denies Support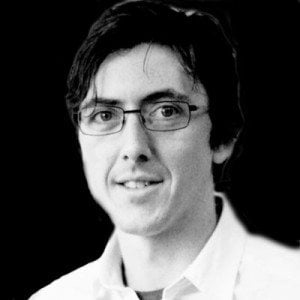 Above: Onetime business-tax-credit proponent Eddie Lucio Jr. (D-Brownsville), left, and private school voucher skeptic Eddie Lucio Jr. (D-Brownsville).
State Sen. Tommy Williams (R-The Woodlands) sat before the Senate Education Committee this morning pitching his proposal to give state-funded grants to parents of children with special needs, to cover private school tuition.
It's a common approach for opening the door to school voucher programs—a favorite of free-market school reformers—and Brownsville Democrat Senator Eddie Lucio Jr. made it clear he has some concerns.
Private schools aren't subject to the same class size limits as public schools, he noted, so a student might actually be worse off in private school. Private schools don't need to offer transportation to their students, either—only parents with the time and means to drive their kids to school could use the scholarship. And what if the private school tuition costs more than the state grant? What about low-income parents who can't afford to pay the difference?
"I would be willing to do anything to help them turn their little lives around," Lucio said, "but I want to make sure that we're not going to strap them economically either."
These are longstanding concerns about school voucher programs, and Lucio sounded genuinely concerned. And he would have sounded even more genuine if he hadn't told a newspaper—just last week—he was interested in filing a bill to create a state-funded private school scholarship program.
It's a confusing contradiction… Or is it?
Later this morning, the Houston Press quoted Lucio's general counsel, Daniel Collins, who said their office never planned on filing a voucher bill—and cast doubt on Rio Grande Guardian reporter Steve Taylor's story. "I wasn't there for that conversation, so I don't know if he misquoted [Lucio]," Collins said.
In fact, the business-tax-credit-totally-not-vouchers bill had already been filed Monday, by McKinney Republican Ken Paxton. So ends the great mystery, begun in a little Catholic schoolroom last December, of who would carry Sen. Dan Patrick's voucher bill.
That leaves two school voucher proposals—defined as programs that would divert public money to private school tuition—floating around the Senate today. Here are more details on the pair:
Paxton's Senate Bill 1015 would let companies steer up to 75 percent of what they owe in state taxes to a nonprofit that, in turn, awards private school scholarships for students. Only low-income students, in schools rated "unacceptable" the previous year, would be eligible for the scholarships. Those nonprofits awarding the scholarships can't spend "100 percent" of their scholarship awards at one school—though they could presumably spend 99 percent at a given school.
Williams' SB 115, discussed this morning in the Senate Education Committee, would provide a voucher for parents of children in special education programs, with its value tied to the special education funding the school district would receive from the state. Texas Education Agency General Counsel David Anderson told lawmakers this morning it's hard to estimate just what that would be worth, because the state's funding varies widely depending on a student's disability.
The bills represent just the latest chapter in a decades-long school choice soap opera—either one would represent a milestone in Texas, though House Speaker Joe Straus has already warned his chamber isn't likely to support any voucher plan.