UPDATED: San Antonio Passes LGBT Non-Discrimination Ordinance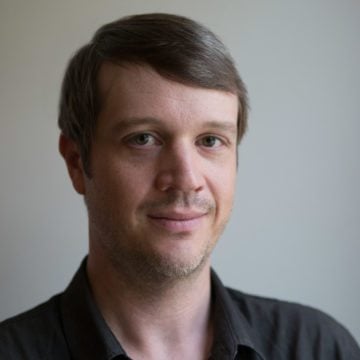 UPDATE, 2:43 pm: The non-discrimination ordinance passed 8-3 and goes into effect immediately. Although religious right organizations have promised to sue, the lopsided vote brings to a close what became an unexpectedly heated debate over a rather innocuous local measure that's already on the books in Austin, Dallas, Fort Worth, Houston, El Paso and more than 170 other cities nationwide.
Mayor Julian Castro gave the final word before the vote.
"Whether you are white or black, Christian or Jew, whether you are straight or gay, San Antonio belongs to you too," he said. "This is a city that belongs to everyone. This ordinance is about saying there are no second class citizens in San Antonio."
LGBT groups declared the vote a victory for equality but some expressed dismay at the rancorous tone adopted by some opponents. "Today's vote is a victory, but the attacks we saw from our opposition in the run-up to this—particularly the transphobic messaging—remind us of the ruthless tactics they use to promote discrimination against LGBT people," said Human Rights Campaign President Chad Griffin in a statement.
Councilwoman Elisa Chan, who earned notoriety after a secret recording revealed her unvarnished views on homosexuality, gave a defiant speech before the vote.
"I'm disappointed that the power of political correctness has prevailed over the freedom of speech," Chan said. Those expecting her to apologize for her "it's disgusting" remarks might've been disappointed too.
"Just because I disagree with the lifestyle choice of LGBT community doesn't meant that I dislike them," she said. "Similarly just because one opposes this ordinance, that doesn't mean one is for discrimination."
At the end of the day, though, the question before the City Council was simple: whether to continue to make it legal for people to be discriminated against on the basis of sexual orientation and gender identity in the city of San Antonio. Everything else was either an invented issue (men in the women's restroom!) or a side issue (the precise wording of the ordinance). In the end, a majority decided that LGBT people are deserving of the same protection as other protected groups.
You got the sense from listening to the NDO opponents that they know neither time nor momentum is on their side—even in Texas, where just about every Republican running for statewide office weighed in against the ordinance. (My favorite was state Sen. Donna Campbell worrying that "Tolerance is going too far in this instance.") They had about them an air of desperation and a hint of the self-pitying righteousness that comes when your point of view falls from favor.
Although same-sex marriage or civil unions or a statewide anti-discrimination law isn't coming anytime soon to Texas, it's unlikely that the future holds any more rollbacks for the LGBT community. The vote on the San Antonio ordinance wasn't even close, 8-3. And barring the wrath of God that some predicted would be unleashed upon the city, the ordinance is unlikely to change much of anything. But it is a fight that the LGBT equality movement won and the other side lost. It's just strange that they came to die on a molehill.
UPDATE, 12:25 pm: After taking citizen testimony for several hours, the Council is on a lunch break. Business is expected to reconvene around 1 pm and Mayor Julian Castro plans to take a vote by 2 pm. The NDO measure is expected to pass 8-3 or 7-4.
Testimony this morning was mostly a redux of last night, with the opponents looking a bit more glum. Generally, I don't think the blue shirts helped their cause a lot by threatening to unseat anyone who votes for the ordinance or by the bizarre and at times blatantly homophobic ramblings of several of that side's speakers.
Several speakers told the Council that gay people do not suffer any discrimination.
"This [ordinance] is for something that doesn't exist," said Pete Ortega. "There is no history of discrimination against the gay, lesbian community." He went to explain that LGBT folks won't be discriminated against as long as they don't act gay.
"I cannot detect homosexuals," he said. "Unless they make it a point to identify themselves through their dress, I cannot tell. They can go through society undetectable which means they do not have to be discriminated. They can blend in."
Another man, Patrick Von Dohlen, indulged in some good old-fashioned gay shaming. "God forgives, but nature doesn't," he warned, after briefly citing the much-maligned UT-Austin Regnerus study. Von Dohlen then gave an anatomical lesson involving anuses, penises and "toxic waste."
It was instructive that in this final hour—after all the talk of sexual predators in the restroom and other red herrings—that so many opposed to the ordinance laid their cards on the table.
"I love the person but I hate the sin," said a third man. "Homosexuality is a sin, it's a filthy lifestyle."
Ted Cruz, Greg Abbott, Dan Patrick, Donna Campbell, Barry Smitherman and many other high-ranking GOP elected officials have registered their opposition to the non-discrimination ordinance.
ORIGINAL STORY: Last night, the San Antonio City Council chamber was a house divided between red and blue as hundreds lined up for and against a proposed non-discrimination ordinance.
Opponents of the measure—which would add sexual orientation, gender identity and veteran status to the city's list of groups protected from discrimination—wore blue and sat on the right. They carried bibles and claimed the ordinance would stifle free speech and persecute Christians. On the other side of the chamber, proponents wore red and urged the City Council, led by Mayor Julian Castro, to stand up for equality and the rights of the LGBT community. This being San Antonio, both sides sounded themes of family, Christian charity and pleaded the case for veterans. With more than 700 signed up to speak, citizen testimony lasted until 1 a.m. City Council reconvenes at  9 a.m. and the measure is expected to pass later today.
The religious right groups opposing the non-discrimination ordinance have picked an odd fight. San Antonio is proposing updates to its ordinance that would bring it in line with every other major city in Texas—Austin, Dallas, Fort Worth, Houston and El Paso—and some 180 cities around the nation. Some states, not Texas of course, have laws prohibiting discrimination on the basis of sexual orientation and gender identity in the areas of housing, public accommodations and the like. Constitutional and other legal challenges to such laws have long ago been exhausted. The author of the proposed changes, San Antonio City Councilman Diego Bernal, has repeatedly pointed out that he's doing little more than adding sexual orientation, gender identity and veteran status to race, color, sex, religion, national origin, age and disability.
But opponents insist that it's they—Christians who oppose homosexuality—who will be discriminated against. They've cloaked their position in the language of human rights and free speech. One of their groups is called the San Antonio Human Rights Coalition.
Last night, the blue shirts quoted Scripture, warned of God's wrath, compared the ordinance to Nazism and slavery, and railed against what one speaker, Pastor Charles Flowers, called the "homosexual, lesbian and gender-confused community."
"[The ordinance] seeks to legitimatize behavior that God calls an abomination," one man told the Council. "It discriminates against God's people. Thou shall not lie with mankind as womankind."
 Jon Kaplan of San Antonio warned that he could imagine the Council "charging and convicting [Councilwoman Elisa Chan] to quash her point of view." (Chan was caught on tape calling gay people "disgusting.")
Many intimated that God would punish the city if the ordinance passes. "History clearly shows us that any culture that turns away from God will fall into decline and it will be cut off from God's blessings," said Jay Braymer. "This ordinance would bring condemnation on the city of San Antonio. Ultimately you'll have to answer to God for how you vote tomorrow."
Kelli Farris, wearing red, summed up the feeling on her side of the room when she said, "If anyone made the case for why this ordinance is needed every time you speak you've made that case."
One of the points of contention has been which side can lay claim to the civil rights movement. Flowers, who preaches "Holy Ghost healthcare" at his San Antonio church, complained last night that the "homosexual, lesbian and gender-confused community" is seeking "to piggyback on the civil rights movement." Sexual orientation, unlike race, is a choice and a perversion at that, he said. (Of course, one's personal faith cannot be compelled and is therefore a choice, but is nonetheless covered by the local non-discrimination ordinance.)
But Nettie Hinton, a 74-year-old woman who was at the March on Washington in 1963, told me that Flowers "clearly has a warped view of what civil rights means."
"This is about civil rights and human rights," she said. "It's not a choice. It is how God has created people, just as I was born black and I have not chosen to be black. God creates people and he does not make mistakes."
Check back here or follow me on Twitter (@forrest4trees) for updates from today's City Council vote.