On Inauguration Day, UT-Austin Students Demand School Be 'Sanctuary from Oppression'
Hundreds of students gathered at UT-Austin to inaugurate resistance to the Trump administration.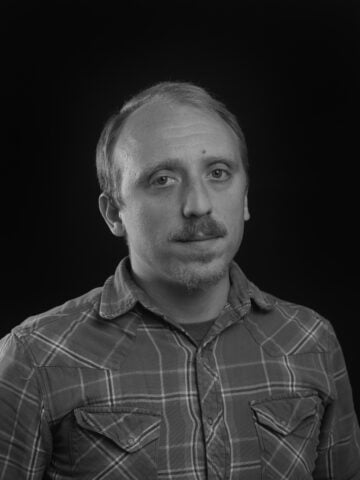 A raucous crowd of hundreds gathered outside the UT-Austin Tower to protest President Trump on Inauguration Day.
Andi Flores, a student organizer with United Students Against Sweatshops (USAS), grabbed a megaphone and read off a list of demands to cheers and applause.
The first demand: "No UT cooperation with ICE [Immigration and Customs Enforcement], and the establishment of UT as a sanctuary campus." The full list called for universal health care, de-militarization, fair trade, a $15 minimum wage, freedom for Palestine and LGBTQ rights.
"We are not just here to skip class; we are here because we are afraid of the incoming administration," said Vanessa Rodriguez, a UT government student. "However, we are ready to fight back."
Rodriguez told the crowd that she is a Dreamer — someone who is protected by Obama's Deferred Action for Childhood Arrivals (DACA).
Rodriguez told the Observer she is worried that Trump will discard the executive action that protects her and other undocumented immigrants who came to the United States as children. Rodriguez said she was the valedictorian of her Elgin high school and hopes to become a school superintendent one day.
Brendon Tucker held a sign reading "Trickle Down Bullshit" as he chanted. Tucker is not a UT student and drove two hours from Boerne to attend the rally. He said he works as a server and was unable to get the day off work. "I might lose my job, but I just had to come," he said.
"Trump didn't drain the swamp; he filled it full of mutants," Tucker said. "I mean, Jeff Sessions? That guy was too racist for Reagan!"
Aileen Bazan marched with a sign that read "chingonas contra Trump," which means "bad-ass women against Trump." Bazan, a USAS organizer, said some students were making plans to protect undocumented classmates in the case of immigration raids. She said students could physically form a "student border" to protect anyone targeted for arrest.
The issue of "sanctuary campuses" made headlines in November when Texas State students demanded that their administration refuse to cooperate with immigration agents in deporting undocumented students. ICE typically doesn't operate on campuses, but some Texans fear ICE will grow more aggressive under Trump.
Students at UT-Austin, the University of North Texas, Texas A&M and Texas State have made similar demands, but no Texas college has deemed itself a "sanctuary campus" yet.
In December, Governor Abbott responded on Twitter, saying he would cut funding to any state-funded sanctuary campus. State Senator Charles Perry, R-Lubbock, soon promised to include campuses in Senate Bill 4, which would cut funding from cities or counties that don't cooperate with ICE.