Triple D Security Settles Suit Over Deadly 2010 Wreck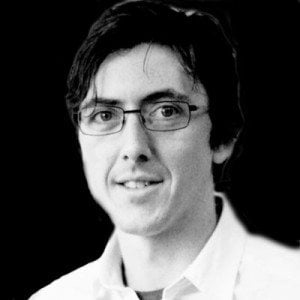 Above: The scene after the wreck of a Triple D Security van on U.S. 59 outside Edna that killed security officer Ray Wauson.
A little over a year ago, the Observer featured the story of Ray Wauson, a 24-year-old security guard who was killed when his armored van blew a tire and flipped across the highway.
Wauson worked for Victoria-based Triple D Security, a firm with outposts in major cities across Texas and, according to former employees I spoke with, a cavalier attitude toward worker safety in such a dangerous business. Ray Wauson's common-law wife, Amber Machicek, sued Triple D, claiming his armored Ford Econoline was overloaded, and that Wauson might still be alive if he hadn't been sent out carrying so much weight.
Triple D and Machicek settled that lawsuit this month. The terms of the deal are confidential—Machicek's lawyer Robby Alden, with the Austin firm Byrd Davis Furman & Alden, said she was "satisfied" with the outcome, and Triple D's lawyers at Haynes and Boone didn't reply to a request for comment. But in depositions taken before the settlement, some former Triple D employees offered new details about the sorry state of Triple D's trucks—and the dangers their drivers had to confront every day.
Worker safety is a major problem in the entire armored car industry, as I wrote in 2012. Companies enjoy less regulation than most commercial truckers, and guards continue dying in wrecks, crushed by heavy boxes of coins weighing around 25 pounds each. Triple D was a relatively small player in the industry, but Ken Armbrister, a top adviser to Gov. Rick Perry, was the firm's general manager, and they contracted with a number of state offices here in Texas—until they were acquired last year by the industry giant Garda. (Triple D's old trucks, though, are apparently still on the road; a Triple D-marked van regularly passes the Observer's office in downtown Austin.)
At least three former Triple D employees gave depositions before the suit settled: Stacy Martin, the head of Triple D's armored car division in Victoria; Dan Garza, another driver and friend of Wauson's; and James Hopping, who was driving the van carrying Wauson when it wrecked. Together, they described some awful safety problems with Triple D's vans, a lack of concern for overloading the trucks and a company atmosphere of pushing the limits.
Hopping and Martin both recalled previous tire blowouts similar to the one that killed Wauson, when tires gave way under a too-heavy load. In another incident Hopping recalled, he tied rope around the doors to keep them shut because the locks—on the armored car—were broken. And then, as Hopping recalls, "the freaking rope busted." Boxes of coins spilled onto the highway, cars swerved to get out of the way and Hopping jumped out the open doors to recover money from the road.
In another exchange with Machicek's attorney, Martin describes just how much of a pattern this sort of thing was:
Martin: I saw the way things were done around there, and safety was the least important. They talk safety, but nah, didn't prove it to me.

Alden: Okay. Can you elaborate on that a little bit?

Martin: Sure. Other than the Econovans that we had to transport, the other part of the fleet was old and very rundown. Half the doors on those vehicles did not lock. They were supposed to lock from the inside. Most of them would not lock.

So, you know, it's hard to say that their, you know, safety program, when three-fourths of the fleet is, you know, someone is able to just walk up and open the door and, you know, take the van, if they wanted, or a truck, whatever, without, you know, even much of a fuss, so because they can just open up a door and get inside of it.
Martin said he was never trained in how to load cargo into trucks, or how to drive carrying such heavy loads, nor did anyone ever calculate how much weight they put onto the trucks. Workers simply guessed whether the loads were too heavy or the tires were too low. Nobody, Martin said, even had a tire gauge.  According to Martin, only after Wauson's death was he told to limit the loads to 2,500 pounds.
Vans like the one Wauson rode didn't have restraints to keep the cargo in place. The air conditioning often broke, turning an armored car into "a big oven" whose bullet-proof windows were permanently shut. On another occasion, Hopping recalled his van broke down, but rather than pay for a tow truck, Triple D management had him drive 25 miles an hour on the highway shoulder. "If we had got hit by anybody out there, we were sitting ducks. I couldn't step on the gas to get away," Hopping said. As Hopping saw it, the equation was a simple for Triple D's owner Jay Lack: "To save money, he would cut corners."
But Hopping didn't have much recourse when his truck broke down and the company wouldn't pay for a tow, nor when he was told to take Ray Wauson out on a run with a van loaded far too heavy.
"I'm the one that asked for the job," Hopping said. "It wasn't up to me to say, 'I'm not taking it.' This isn't a union shop. … If you're not going to do it, the next guy is."
Ray Wauson's father, Denis, told me he hopes the settlement, and investigations into Triple D after the wreck, bring about tighter regulation for the armored car business. "I can't believe that the whole industry could get by for so long. I just can't imagine someone getting by like they did," he says.
As I wrote in December, "Denis has come to blame Jay Lack personally for Ray's death." Back then he told me, "I want him to feel like it's not over."
Now that the legal wrangling over Ray's death is over, Denis says he likes to believe Lack feels some responsibility for what happened.
"The law's never gonna touch him, so there's nothing I could do on that. But at least now he's gotta live with it. And sometimes living with things is worse than anything there is."