Ken Armbrister, Perry's Right-Hand Man and Triple D Security's General Manager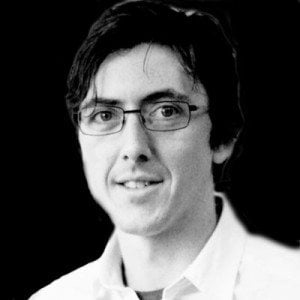 Yesterday we posted our first feature from December's Observer: the story of one tragic wreck outside Victoria in 2010, and worker safety in the oft-overlooked armored car industry.
The company involved in the wreck, Triple D Security, isn't a big industry player—like better-known Brinks, Garda or Loomis—but it does have some serious Austin brass at the top of its organizational chart.
Ken Armbrister, Rick Perry's director of legislative affairs, has been a general manager with Triple D since just after its founding in 1984. Armbrister made headlines most recently for spreading gossip that Perry was planning a run for another term in 2014. Before he was one of Perry's top aides, though, Armbrister was a longtime state senator—Texas Monthly included him in its 1989 list of worst legislators, noting he'd won the nickname "TMT," for "Too Much Testosterone." The story noted his early attempt at passing  a concealed carry law—six years before Jerry Patterson got 'er done—as well as a joke Armbrister told one female lobbyist at a dinner table: "Do you know why God created women? Because sheep can't type."
Armbrister was also a captain in the Victoria Police Department before he joined Triple D. He's a general manager with Triple D today, the company's top officer outside the Lack family (of Lack's Furniture fame) that founded the outfit.
Armbrister never returned a call for our story, and Triple D's lawyers at Haynes and Boone passed along a note that, because of a pending lawsuit surrounding the 2010 wreck, nobody at the company would be able to comment. The family of Ray Wauson, who was killed in the wreck, argues that his van wouldn't have blown a tire and flipped if it hadn't been loaded to almost twice the weight it was rated to carry. (The state trooper investigating the crash agreed: "I find the main causative factor in the single vehicle fatal crash to be the weight of the Triple D Security white Ford armored van," he wrote.)
Armbrister handles security training for new Triple D officers—he signed Wauson's paperwork personally—but he wasn't part of the decision to send out Wauson's van overloaded. Former workers I spoke with also raised general concerns about the company—practices the Wauson family blame founder Jay Lack, and Armbrister, for allowing to continue.
The company has faced a few lawsuits from employees complaining it refused to pay overtime. Former employees say vehicle maintenance was a constant concern. They told me about thick exhaust smells piping into the truck cab, and doors—on supposedly secure armored vehicles—that wouldn't latch shut, and tires in lousy shape. One overworked mechanic, they said, handled all the Triple D vehicles in Victoria. (Triple D also has branches in Dallas, Houston, San Antonio, Corpus Christi and Austin—for the first time, we noticed one of their vans cruising past the Observer's offices yesterday, in fact.)
Read the whole story from the December issue here: "Too Heavy to Bear"