Traumatized Girls Get Inadequate Therapy from County Probation, Group Finds
Texas Criminal Justice Coalition survey finds many girls need better trauma counseling at county facilities. State officials call the report flawed, saying it doesn't account for progress at local probation departments.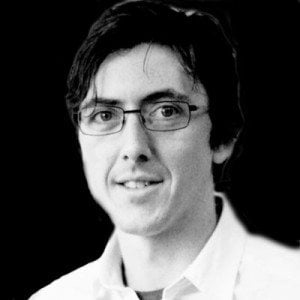 More than half the kids in Texas' juvenile justice system have some history of sexual abuse, domestic violence or some other major trauma, and—according to work from a UT researcher last year—for girls, a history of trauma is the number-one predictor of how deep into the justice system they'll go.
Despite all the progress Texas has made by emphasizing small, local facilities over big youth lockups, a new report from the Texas Criminal Justice Coalition suggests the system isn't doing enough to help girls with trauma in their pasts.
"Half of the girls we surveyed at the Ron Jackson State Juvenile Correctional Complex told us that their time in county juvenile facilities either did not help or actually did more harm than good for dealing with their past trauma," wrote the coalition's executive director Ana Yañez-Correa in a letter introducing the report.
The Ron Jackson facility in Brownwood, 75 miles southeast of Abilene, is Texas' only state lockup for girls and houses a small fraction of all the girls in the juvenile justice system. Half of the hundred girls at Ron Jackson volunteered to speak with the coalition's researchers who visited in July.
The girls' survey responses suggested that the trauma counseling they get at Ron Jackson helps them far more than what they got at county-run facilities. The state facility uses trauma support groups and has special offerings like the dog therapy program PAWS.
Texas Criminal Justice Coalition analyst Benet Magnuson says girls should be getting that kind of help before they're moved on to the state lockup. "What's going on in the [state?] system right now does work, and we just need to make sure that everyone has access to them at the county level," Magnuson says. "Hopefully the focus will be on beefing up the local policies, so those interventions can happen sooner."
The report is also pretty critical of Ron Jackson in places, though. "Tragically, eight percent [of girls surveyed] told us that their time at Ron Jackson is doing more harm than good, suggesting that our juvenile justice system may be re- traumatizing many of these domestic violence survivors," Yañez-Correa wrote. "Many of the girls at Ron Jackson report insufficient support from mental health professionals," the report says later.
Texas Juvenile Justice Department spokesman Jim Hurley says his agency is well aware that trauma counseling is crucial, which is why they've made it such a big priority. "Trauma-informed care is a big part of what we do in our initial screenings for all our men and women," Hurley says. But Hurley says the report's claims of systemic failures are way off base. The coalition's report is based on surveys from just 50 girls, a tiny sliver of the 20,000 girls referred to probation departments last year.
"It's not a representative sample and I think some overly broad conclusions were drawn from a very, very small sample," Hurley says. "I'm not sure the report recognizes the great accomplishments that are being made at our county facilities… We have had this diversion movement going on for some time now. We are committed to moving more money to the front end of the juvenile justice system."
Magnuson says the visit to Ron Jackson offered a chance to survey girls who know the inside of the juvenile justice system best, and can compare treatment at the county facilities to what they get at the state lockup. "They are girls who know more about the system than anyone else," he says.
In another of the coalition's surveys earlier this year, local probation department chiefs said what they need most is more funding for mental health treatment. The Texas Tribune noted earlier today that TJJD has also requested millions more for mental health treatment when the Legislature writes the next budget.
"I would love to see the state come up with funds to fund a handful of trauma pilot projects at the county level, do a really robust thing and figure out what works and what the price tag would be to implement this statewide." Magnuson says.