Tomorrow's A Big Day for Canada-to-Texas Pipeline Fight
Keystone XL pipeline opponents, from the Tea Party to the Sierra Club, want to make a splash at State Department hearing in Austin tomorrow.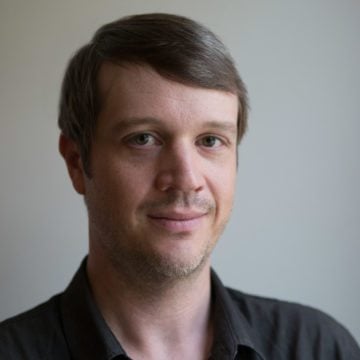 To call the proposed tar sands pipeline from Canada to Texas an "environmental issue" is to belittle the enormous stakes on a mind-boggling number of fronts: geopolitics, energy security, job creation, climate change, native people's rights, Obama's legacy, property rights and Houston's air quality just to name a few.
To say also that there are "two sides" to the debate over the $7 billion, 1,700-mile Keystone XL pipeline is to simplify the many and crosscutting interests at play. This is about more than a pipeline. It's about whether we really want to scrape the bottom of the barrel to maintain a fossil fuel-based economy, with all the attendant costs.
Tomorrow, folks will get a chance to hash all of this out at a State Department hearing in Austin, one of two in Texas. (Details here.) The hearings, taking place in six states this week, are thought to be one of the last milestones before the Obama administration says 'yea' or 'nay' to the project.
On Monday, the roadshow came to Port Arthur where one leg of the Keystone XL pipeline would end and hundreds of thousands of barrels of Canadian oil would be refined each day. About 500 people showed up, reported the Houston Chronicle. In economically-depressed Port Arthur, the only thing people, including a good number of union members, wanted to talk about was jobs.
Absent were the celebrities and environmental protesters seen at the White House over the summer.

Instead, the job hungry came Monday to the Robert A."Bob" Bowers Civic Center in Port Arthur, turning the first part of a State Department public hearing on the Keystone XL crude pipeline into a rally for the project.

The only critical comments of the proposed 1,700-mile pipeline that would connect tar sands in Alberta, Canada, to refineries in Port Arthur came from people concerned that the jobs created would not go to Southeast Texans and that the State Department was moving too slowly in issuing a permit.
In Austin, it's likely to be a different story. Pipeline opponents are expecting a big turnout tomorrow. On one hand, you've got East Texas landowners like David Daniel of Winnsboro and Tea Party favorite Debra Medina who are raising the scepter of eminent domain.
On the other, you've got a coalition of environmentalists who are attacking the pipeline as a regional, national and planetary scourge. They worry about spills along the 1,700-mile route, especially in light of high-profile pipeline accidents like the oil leaks in Kalamazoo, Michigan and the Yellowstone River as well as the deadly explosion in San Bruno, California. They point to increased air pollution from tar sands refining in Port Arthur and Houston. And they're furious at the State Department for issuing an environmental assessment last month that downplays the damage to the environment and makes no mention of Texas' drought.
This is not just Port Arthur, Texas, or Alberta, Canada, or points in between along the pipeline route. This has become, as activist and author Bill McKibben has stated, "the proxy fight for climate change in the Obama administration."
The implications for the planet's climate — in both concrete and symbolic terms — are staggering. The tar sands contain as much as 173 billion barrels of oil spread across 54,000 square miles of mostly pristine arboreal forest. Extracting that oil — a gooey tar-like substance called bitumen — takes twice as much energy as conventional oil, producing a carbon footprint big enough to swallow Texas. NASA climate scientist James Hansen has flatly declared "game over" for the climate if the Keystone XL pipeline is built and the tar sands are opened to global markets.
In August and September, over 1,200 people were arrested at the White House in one of the largest (and woefully under-covered) acts of mass civil disobedience in some time. The protests, and well-funded lobbying campaign waged by fossil fuel interests at high levels in Calgary and Washington, presents a stark choice now for Obama. This is one of those "which side are you on, boys?" moments that can define a presidency.
For opponents of the pipeline, the hope now is that President Obama, who once promised that his election would mark the moment "when the rise of the oceans began to slow and our planet will begin to heal," will get on the right side of things.