To Win Over Dallas ISD Staff, Mike Miles Goes Hollywood
Dallas's new superintendent has promised big things for Texas' second-largest school district. On Friday, he sold 18,000 employees on his vision.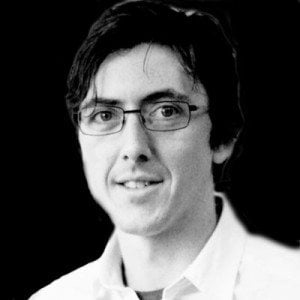 Today's the first day of school in Dallas, and across Texas' second-largest school district teachers are back in front of students to motivate them and impart a few key lessons.
But last Friday, those teachers had a chance to be the students. All 18,000 district employees were called before new superintendent Mike Miles for an hour-long lesson in his personal history, his vision for the district, and his hopes for each of them.
Miles has been a polarizing figure in Dallas, even before he started in July. He came to the district with an epic profile, a legend built on his time as a Cold War intelligence man, his vision for reform steeped in the business-minded language of the Broad Superintendents Academy, a breeding ground for this latest education reform movement's rising stars. The business community put his face on billboards around town to greet him. The Dallas Morning News has embraced his plans. His Destination 2020 plan promises to turn Dallas ISD into the nation's best big urban district by the end of the decade, and he wants to reinvent the way teachers are compensated for their work, putting them on a performance scale that favors test scores and evaluations over experience and education.
Some of his new employees really are thrilled by Miles' message so far, but others have bristled at Miles' my-way-or-the-highway attitude, especially given his inexperience—his last district in Colorado had 10,000 students. Dallas has more than 150,000. His critics say he's just the latest in a tradition of top-down management that marginalizes teachers' concerns, like his insistence that teachers leave their classroom doors open all day long, even next to gyms or noisy hallways at lunchtime. Miles epitomizes today's school reform movement, convinced that anything worth doing in a classroom can be measured. He drew fire earlier this year for the high salaries he offered his cabinet of top administrators—including his $185,000 communications director.
Friday's rally was his biggest test yet.
As the teachers, bus drivers, custodians, librarians, aides and other employees streamed into the far southern Dallas's Ellis Davis Fieldhouse, it looked like Miles faced a tough crowd. The talk's timing rankled some teachers, eating up so much of their last classroom prep day. There was grumbling about having to cram into school buses to come hear Miles' talk—one teacher said her bus wasn't even air-conditioned, and a colleague threw up on the ride.
But as staff from each school filled out their allotted bleachers, blocks of matching school T-shirts in red, black, yellow or blue, the energy level climbed. A student jazz band played over a slideshow of district mission statements and "Fun Facts About Mike Miles"—"He once spent weeks in the hospital after surviving a plane crash," and "His poetry won him a prestigious Mellon Fellowship in the Humanities."
With the arena nearly full, a team of dancers from Bryan Adams High School came out to perform Yolanda Adams' "I Believe," the big finale to Jessica Alba's 2003 film Honey—and suddenly there was Miles, front and center, moving with them. A roar rose up from the crowd as Miles, in a vest and white shirt with his sleeves rolled up, stepped and spun more or less in step with the kids.
With the first dance out of the way, Miles put on his jacket and got down to business. Onstage in front of balloons spelling out, "DISD 2020," he faced a packed house with one third of Dallas ISD's staff (to reach everyone, he'd give the same talk twice more that day). One hour was no time, he said later, for policy or curriculum details, just enough to inspire his district before the first day and convince them of their common direction.
So here's where he said they were headed: "We're gonna go on course 267, mark 5." Except, he said, that was just a number he'd made up to help everyone visualize it. "You're gonna hear that several times over the next few years," he said. Where they're really headed wasn't arbitrary at all, just harder to describe. He quoted Education Secretary Arne Duncan's call for "disruptive" change in public education. "We're not looking for reform. We're looking for transformation," Miles said.
Just like the time he got yelled at in West Point because his roommate spilled brass polish on his uniform, there would be no excuses in Dallas ISD, he said. On his watch, good teachers will be rewarded and those deemed to teach poorly will be relieved. "We will not move a non-proficient teacher from one building to another," Miles said, his loudest applause line of the morning.
"Much more to do," read one slide Miles showed, accompanied by a field of unlabeled pie charts, and he spoke for a while about hard data on the district's performance. He went on to applaud the district's work in the past to raise graduation rates, then pointed out just how far behind the state Dallas students are in state tests and ACT scores.
Miles compulsively turned to short video clips, which he said helped to underscore his points. These included ads where: a man smiles as he tells his girlfriend they both have headlice; a boy makes the winning shot in the basketball game, only to tell his father what he really wants to do is dance; and one in which an angry woman sends her boyfriend's Toyota Tacoma over a cliff, only to watch it tumble down and land without a scratch.
"That pickup truck? That's education. We try to change it, we try to transform it. Over the last 30, 40 years, we've been trying to do that. It looks exactly the same across the country," Miles said. This time, together, Miles said, we can really do a number on this truck.
Miles even starred in a few of the video clips he showed—in one, he handed a breakfast waitress a written assessment of her work performance—but most of his clips came from Hollywood films. He said his favorite movies are about heroes, and showed some top Hollywood moments from Hoosiers, Remember the Titans and Stand and Deliver. The last was met with raucous applause.
"There's a hero inside all of us. The least among us can do great things," Miles said at one point. "You have to believe that you're that person, that it's OK for you to go into your closet every now and then and pull out your cape."
Miles closed by delivering a little live movie magic, the gentle swell of the theme from Gladiator, or some other Hans Zimmer-style score, growing to epic proportions as he delivered the mother of all back-to-school pep talks.
"I don't have any illusions. I know that whenever there's a new start, with a journey that is as great as we're gonna do, that there's also some fear," he said. "There will be times when you sit on the edge of the bed in the quiet of the night, and you may wonder whether you can do this job, whether the challenge is too great. And I just hope that in those times, that you really believe that you're in a story that matters…. Several years from now, a lot of things will be forgotten. But what you do for kids, that will be remembered. That will echo in eternity.
After building and building for minutes as Miles spoke, the music suddenly cut out. He was alone onstage, in a silent arena. And then, he spoke.
"And should we reach our destination still standing, knowing in our hearts what it really took, without fanfare or reward we will look across the way at each other and say simply, 'Well done.'"
DISD Superintendent Mike Miles' big finish by TexasObserver
The crowd went nuts for the big finish. He may have just been standing there in a suit and a microphone, but Miles and his communications team had built a truly transcendent moment, full of the raw enthusiasm that, for all but the most hardened skeptics, erases your doubts for a moment. Then the lights came up and they all had to cram back into their hot school buses headed back across town.