Throwing Grandma From a Train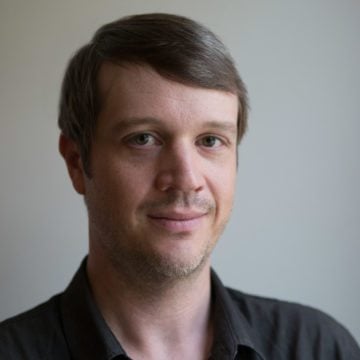 If the proposed House budget comes to pass, you can bet your bottom dentures that a lot of Texas grandmas and grandpas are going to be booted out of their nursing homes. As Dave Mann and plenty others have written, many nursing homes will simply close if the Lege cuts Medicaid reimbursement rates. We know this. The legislators know this. But as the budget moves rapidly toward a vote on the floor of the House, some lawmakers apparently need reminding that if they don't do something this dire scenario will come to pass.
Today, several Democrats urged lawmakers to tap more of the Rainy Day Fund to cover the nursing home funding shortage. Rep. Sylvester Turner, a Houston Democrat, led the charge with an amendment drawing down another $1.1 billion from the Rainy Day Fund, in addition to the $3.1 billion already in the hopper.
Turner warned that unless the Rainy Day Fund is tapped, it may be too late. The problem, he argued, is that House rules prohibit lawmakers from tacking on new spending to the 2012-2013 budget once it hits the House floor tomorrow. Money can only be moved around – and a billion dollars ain't easy to come by.
If the Rainy Day Fund isn't tapped today, nursing homes "will close and over 50,000 elderly and disabled will have to return home or go someplace else," Turner warned. (Spoiler alert: Turner's amendment failed 97-49 along party lines.)
However, some Republicans challenged the idea that nursing homes – or community colleges and public schools, for that matter – can't be saved later during the session.
Rep. Wayne Christian, a hardcore social conservative from East Texas, repeatedly told Rep. Turner that "it's possible" that the budget could be amended. Rep. John Zerwas, a Republican doctor who's open to spending more from the Rainy Day Fund, compared the budget process to treating a patient. The fiscal bleeding has been stanched, he said. Now it's time to look at a remedy for the unacceptably deep cuts. Still, Republicans were thin on the details of how $1 billion could be restored. There's also a question of whethere there is sufficient will on the House floor to save nursing homes.
"We should not allow ourselves to go home tonight with the idea that we're leaving these people, our senior citizens in this very dangerous and critical conditon," said Rep. Roland Gutierrez, a San Antonio Democrat. "At the end of the day we don't have time. We cannot keep kicking the can down the road."