The Strange Tale of Deion Sanders' Charter School
Coming soon in North Texas, a charter school built on star power.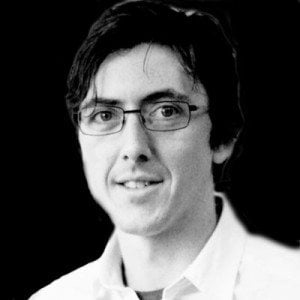 The State Board of Education approved eight new charter schools back in September, but only one of them came backed by the star power of Prime Prep Academy, with an emotional presentation by former Dallas Cowboys great Deion Sanders.
After telling the board how nervous he was—more than he was before those Super Bowl and World Series appearances you might remember him from—he recounted how plans for the school were born. "This all started as a dream, but yet a dream while I was still awake," Sanders explained, relating a vision he'd had three years ago. "Could you imagine, educating kids of all socialities and different social statuses—white, black, Hispanic… Asian?"
Well, Sanders could—and he'd decided to leverage his considerable fundraising power to help make it happen, with two new campuses in North Texas. Prime Prep Academy would serve inner-city kids in Fort Worth from grades K-5. Sixth to 12th graders would get a separate school in Dallas, and both would be built on a combination of academics and sports.
The most novel aspect of these charters, though, may be the private funding sources they'll depend on to round out their $10 million-a-year budget: not usual suspects like Bill and Melinda Gates or the Walton Family Foundation, but big brands Sanders has endorsed or worked with over the years, which he name-drops regularly when talking about the school.
Sanders says Prime Prep is a natural extension of TRUTH, a sports-and-study program he's run for the last few years, that has received money from many of these sponsors already. The school's leadership team told the state it had secured pledges from a few of those companies already, but when contacted, many said they hadn't, in fact, pledged money to the school—at least not yet.
When the time came for the board to vote on approving the school's charter, two members, Thomas Ratliff and Mavis Knight, said they weren't sure how to feel about Sanders' role with the school. "I don't want this process to turn into the celebrity of the month club," Ratliff said, and while Knight said Sanders' celebrity was a downside for the application, she felt those concerns were outweighed by his fundraising power. "Actually, there were probably more resources coming to that school because of his involvement," she said.
That's the argument Prime Prep made in its application, too. The school's academic plans are based on an online curriculum developed by the state and already in wide use. (They'll supplement it with a new online study portal, Prime Study Hall, that's password protected and wasn't available for the SBOE to review.) Strategies common among high performing charters—long hours, extended school years or tough disciplinary policies—aren't included in their plans.
What Prime Prep's leaders stress is unique about its plans are its emphasis on sports along with academics, its dedication to serving inner-city kids in low-scoring school districts, and, of course, the big money that Deion Sanders' friends at big brands will throw at the school.
As D.L. Wallace, the school's chief executive officer, told the board back in August, that's where Prime Prep will truly stand out:
All of hte children that we're serving are trying to get to a finish line, and that finish line at some point is going to connect with colleges, and it's also going to connect to the corporate community. We're in a very unique position where we have ties to them both.

One of the great benefits of Deion Sanders' presence and deep-seated involvement is that we are connected to tons of corporations, and we now hold those corporations accountable.

I heard Ken [Mercer, an SBOE member] say earlier that we cannot mandate parental involvement, and Ken, you're exactly right. But what we can do is mandate that the corporations that are connected to us, that want to have an impact on kids, we can mandate that they do certain things in conjunction with us.
The SBOE approved Prime Prep's application 8-4.
While Sanders isn't on Prime Prep's board, the application details how he drummed up excitement among companies like Under Armour, Campbell's Soup and DirecTV. When Sanders courted them at a meeting before this year's Super Bowl in Dallas, the application says, "All in attendance agreed that such an initiative has the ability to enhance the educational landscape for families in the inner city with limited options."
Sanders elaborated in an interview later with KDAF-TV:
"The State of Texas gives us enough money to put on a nice public school, but we want to give our kids the best experience, so we`re calling on the private sector to assist us in a lot of our endeavors," he said.

Exactly where Sanders and his star power comes in.

"We met with Direct TV, with Van Heusen, we met with Procter & Gamble, we met Under Armor, we met with the NFL on assisting us with in endeavors and they did a cartwheel," said Sanders.
In its charter application Prime Prep also listed $186,000 in donations that had already been pledged "upon approval of the charter school," including a pair from Walmart and the NFL Network worth $50,000 each.
But as enthusiastic as Sanders said they all were, most of the companies on the list told me this week that they never did pledge money to the school. The other three either didn't return calls or didn't have an answer ready.
"Someone left a message, but we haven't talked to anyone," said Main Event Entertainment's Amy Johnson, who Prime Prep lists as the contact for their pledge. Home Depot spokesman Steve Holmes said they were "unable to find any record of" the pledge. Renee Mallonee, the contact listed at Monitronics, said they did, indeed, donate $10,000 to Sanders' cause—last year, to buy equipment for his youth football program.
"I can tell you that we do not have a pledge to them of any dollar amount," said Aleta Stampley, the contact listed beside Bank of America's $25,000 pledge to Prime Prep. "A few years ago we did give them some money for a sports camp—it was may be $2,500, so there may be a misprint somewhere." Stampley says she hasn't been in any conversations with Sanders or Prime Prep about donating more.
Walmart spokeswoman Kelly Cheeseman said they did give $25,000 each to a pair of causes tied to Sanders two years ago, but hadn't pledged any to a new charter school.
Asked to comment on the discrepancy, Wallace, says it was just a mistake—they accidentally listed old grants given to Sanders' other charities. "It wasn't intentional. It was an oversight," Wallace says now. "We emailed the companies about the error, and to a man, they all said we're glad to say we'll help.
Sanders, who was also on the call, said it's all chump change anyway, compared to the real deals he'll be securing for the school soon. "These are my personal deals—on the sheet, it was like a meaningless $15,000 pledge," he said. "I have so many business partners, that all these people are going to play ball. All these kids deserve the best, like the kids in Plano, Frisco and Southlake."
Under Armour donated uniforms for his TRUTH youth sports squads, and they'll be on board with Prime Prep too, he said. Van Heusen, another brand Sanders endorses, has close ties with JC Penney, a major supplier of school uniforms around the country. So guess who'll be donating Prime Prep's uniforms, Sanders says.
And his presence isn't just about having nice things, either.
"With my notoriety, we are attracting some of the best teachers in the country, not just the state. My people know we're going to have ultimately close to 100 jobs." In October, Sanders told KDAF they've already got a waiting list 2,000 kids long.
Wallace and Sanders say, for now, they're hard at work getting school plans ready for all of them. He says he's selling his house so he can move closer to the Fort Worth campus; he says his own kids will be attending Prime Prep next fall. They've got a few more weeks to answer questions for the state while their approval is still provisional.
Texas Education Agency spokeswoman Debbie Ratcliffe says Prime Prep's list of pledges doesn't matter much to their application. "Even if a charter applicant says they have pledges for land or services from various corporations or entities, we don't let them count that as revenue unless they have a signed letter from the donor."
But while the SBOE grilled other applicants about where they'd be getting startup cash or grants to augment state funding, Prime Prep seems to be running entirely on star power. The only signed agreements in its application at first—a $1,000 loan from a Fort Worth real estate firm and a fundraising agreement with a group called PrimeTimePlayer—were dropped because Wallace and other school officials were aslo in leadership roles at the companies that stood to profit, as the Austin American-Statesman reported last month.
Today, Wallace says they never needed those other deals anyway. "We included anything we thought could help our charter in any way, shape or form," he says. "There's nobody that can market products and services better than Deion Sanders can."