The Payday Lenders' Come-to-Jesus Moment
A strange-bedfellows coalition goes after predatory lenders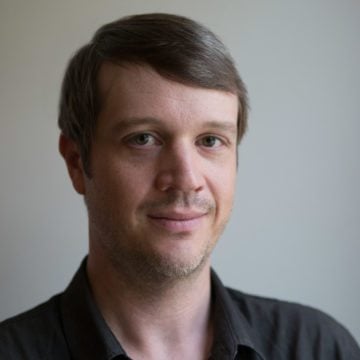 As an industry, when you've got Tom Craddick, consumer groups, the Midland County District Attorney and Bible-quoting Baptists arrayed against you, most likely you're facing a serious come-to-Jesus moment. Today, a House committee heard hours of impassioned testimony in favor of legislation that would curb Texas' Wild West payday and auto-title lending business. As Melissa del Bosque has documented, payday lenders in Texas are virtually unregulated and frequently lock consumers into a cycle of debt. Craddick's bill, along with three other identical bills, would close a loophole that allows payday lenders to register as consumer credit organizations (CSOs) and escape regulation.
It was rather incredible to watch former Speaker Tom Craddick, who doesn't exactly have a reputation as an advocate for the working poor, take the payday lenders to the woodshed. "No longer do I think the Legislature can stand back and watch these businesses take advantage of people in need," Craddick said today. The impact of rates that can amount to 500 percent APR is "overwhelming – actually it's awful," he said.
Under the proposed legislation, payday and auto-title lenders could no longer operate as consumer credit organizations, but instead would be subject to the same laws and regulations as other lenders. A cap of 135 percent – still far above the 36 percent limit imposed by many states – would be imposed on the short-term loans offered by payday lenders.
A battery of besuited Baptist pastors brought some moral heft to the hearing. They recounted plenty of horror stories that had befallen members of their congregation. Jeff Johnson, a pastor from Del Rio who has a background in financial services, relayed one almost unbelievable tale about payday lenders soliciting patients at a local mental health and mental retardation center on the day their Social Security checks came in. (We'll be following up on that one.)
Charles Singleton, a pastor at First Missionary Baptist Church in Fort Worth, said the payday lending industry has created "addicts of predatory lending" by destroying people's credit and forcing them "to return for further abuse."
John Ogletree, a pastor at First Metropolitan Church in Dallas Houston, said that payday lenders are now cutting deals with apartment complex managers to peddle their wares in common areas.
The pastors and charity groups said that helping payday victims had become a significant financial burden. In Forth Worth alone, Catholic Charities spent $800,000 last year assisting those struggling with short-term loans, a representative of the charity said today.
Among the consumer advocates and faith leaders, consensus seemed to be that the best approach would be imposing rate caps, closing the CSO loophole and imposing existing law on the lenders. That's Craddick's approach. However, the payday lender industry is basically telling legislators that they will go out of business if that happens and desperate consumers will have nowhere to go for easy credit.
The Craddick approach would "dramatically change the business model as we know it in a detrimental way," said Rob Norcross, a lobbyist for the Consumer Service Alliance of Texas, an industry group.
Asked today if they could survive with 'just' 135 percent APR, Norcross said, "The answer is no. … Those rates aren't sustainable."
That evidently worries some lawmakers, including committee chairwoman Rep. Vicki Truitt. During the hearing, Truitt said she wanted to drive "bad actors" out of the market rather than regulate the industry out of existence.
Truitt has arranged for consumer advocates and lender representatives to work together in mediation on compromise legislation. We don't know what that will look like yet. The bills Truitt has filed so far fall short of closing the CSO loophole or imposing a stringent cap on fees. Consumer groups are mostly neutral on the bills right now, waiting on the outcome of the mediation process. It's still unclear whether Truitt's process will produce meaningful reform.
Regardless, the business of payday and auto-title lending has become so predatory and destructive that even this right-wing Legislature may be forced to do something.
"It should be painfually obvious to everyone in the room right now," said Truitt, "that these issues are serious and not likely to go away any time soon unless we do something to address this problem."