The Mainstream Media's Shallow Coverage of The Response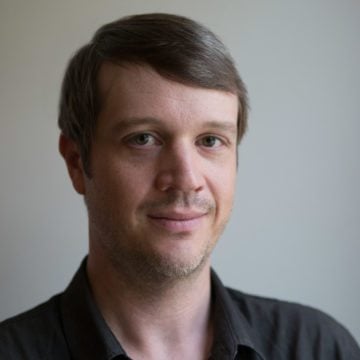 When evangelist Don Finto took the stage at The Response on Saturday and basically called for the mass conversion of Jews to Christianity, I looked around the press room to see if anyone's ears perked up.
"Today, Israel is not only back in the land but they are coming to their own Messiah," Finto said. "Tens, even hundreds of thousands, of Jewish people in the last decades have come to their Messiah. And so Lord we pray for the revival around the world and for Israel to come to their own Messiah."
Finto then beckoned Marty Waldman, a messianic Jewish rabbi from Dallas, onto stage. Waldman didn't say a word as Finto explained that "Marty's a Jewish man who's the son of Holocaust survivors but he's come to acknowledge his own Messiah."
To be clear, Finto is talking about Jesus Christ when he refers to "their own Messiah." Evangelists like Finto believe that Jews will play a key role in the End Times and that Christians can help usher in that epoch by introducing Jews to Jesus. As laid out quite clearly on the website of the Toward Jerusalem Council II, an organization on whose executive board Finto serves:
As believers, we have a responsibility to unashamedly take the Gospel to the Jewish people as well as the Gentiles of every nation. As we do, we cooperate with God in fulfilling His great end-time plan for world evangelization before Jesus' soon return.
A search of the news database Nexis produces zero stories that mention Finto, a remarkable part of The Response.
None of the D.C.-based political reporters for top-shelf publications (Politico, Washington Post, New York Times) seemed to notice or care about a number of peculiar moments throughout the event – as if anything short of snake-handling and holy rolling wouldn't merit mention.
There was probably a time when an evangelist calling for the mass conversion of Jewish people to Christianity at an event "initiated" by a mainstream presidential contender would ruffle some feathers. Apparenly not anymore.
Coverage of The Response emphasized how "apolitical" and inoffensive the event was. The Houston Chronicle's coverage was typical:
Both Perry's remarks and the preachers' rhetoric throughout the day were relatively low-key and apolitical. Except for abortion, they hardly mentioned any of the so-called "wedge issues" that are often a prominent part of their usual Sunday sermons and public pronouncements.
Keener observers of the religious right than I, however, have noted that politics and faith for "movement" Christians are inseparable. Trying to compartmentalize the two is folly. Says Slate's Dave Weigel, a well-respected reporter on the right-wing:
That's the brilliance of what Perry has done here: These ideas don't contradict each other at all. He doesn't need to talk about politics, or do anything besides be here and understand this event. The religion is the politics. These worshippers understand that if they can bring "the kingdom of God" to Earth, economic problems, even macroeconomic problems, will sort themselves out.
And even still, there were plenty of moments that should've startled the national press corps. For example, right before Perry's sermon he hugged and thanked one Alice Patterson, an "apostle" from San Antonio who Perry says he frequently prays with.
Who was this woman, one of two people he had next to him as he began speaking?
Patterson was active in the Texas Christian Coalition in the 90s but has since flung herself into the New Apostolic Reformation movement. Patterson's big thing is "racial reconciliation" between whites and blacks based, in part, on a fraudulent reading of history she borrows from Texas-based fundamentalist historian David Barton.
In Patterson's telling, it was Christian conservatives and the Republican Party that were on the side of civil rights. Contemporary liberals and the Democratic Party, she writes in her book Bridging the Racial and Political Divide: How Godly Politics Can Transform a Nation, are actually the racists because, for example, Dixiecrats in the South opposed desegregation and civil rights legislation and now oppose private school vouchers and support abortion rights ("It is tragic how the Black community is unknowingly embracing the genocide of their own race.")
She writes:
Why are Black and Hispanic Christians voting against their values? I believe it's because of a structure – a diabolical governmental structure that manipulates the two political parties.
The Democratic Party, she later writes, is "an invisible network of evil comprising an unholy structure" released by Jezebel (emphasis in the original). Yes, that Jezebel.
And she knows because she saw her – literally – in 2009 at a prophetic prayer meeting.
I saw Jezebel's skirt lifted to expose tiny Baal, Asherah, and a few other spirits. There they were–small, cowering, trembling little spirits that were only ankle high on Jezebel's skinny legs.
Elsewhere in the book, Patterson writes that the "Church is not to provide for widows less than 60 years old. …If she is younger than 60, this scripture says that she should return to the home of her parents with the object of getting married." She also writes that the "minimum wage is against the Word of God" and that taxes should be no more than the biblical tithe (10 percent) for all Americans, rich or poor.
Imagine for a second that Barack Obama had been a close prayer partner with someone who had the equivalent of Patterson's beliefs. Further imagine that Obama had "initiated" an exclusionary religious event and put someone like Patterson on a short list of organizers. Imagine that Obama had then embraced this person on stage before launching into a 12-minute sermon that suggested that a majority of the world's population was condemned to hell.
Would the nation's political press corps count the event a success because the stadium was half-full and no snake-handlers were seen on stage?