The Dish from DISH: Carcinogens in the Air
NULL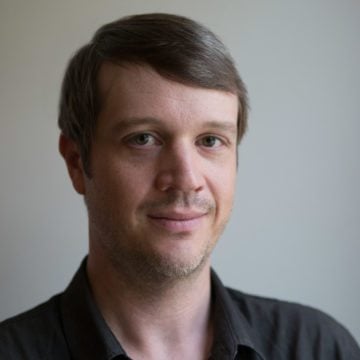 Updated
I'm reading through the results of an eye-opening air quality study that found potentially dangerous levels of carcinogens from natural gas activity in DISH, Texas (h/t TXsharon).
If you recall, this is the little burg in Denton County that changed its name in 2005 from Clark to DISH™ in order to score free satellite TV for its citizens.
Actually, the town should be re-branded Atmos Energy or Chesapeake Energy to reflect its distinction as the epicenter of Wild West-style natural gas production in the Barnett Shale.
As Calvin Tillman, the mayor of DISH, explains on his blog:
We have three metering stations, 11 compressor stations, and over 20 pipeline, in less that 2 square miles. We are hard working honest people who have been dealt a raw hand by the pipeline industry.
And:
As you all know DISH, TX is the dirty little secret that the pipeline industry wishes to keep quiet. We are pretty much ruined here, but it is not too late to spread the word on what has happened here, so others may not have to deal with the horrible things that we have here.
Skeptical of claims from the natural gas industry and state regulators that the odors in DISH were harmless, the town officials launched their own investigation.
Does the air in DISH simply stink or is it toxic too? To find out, they commissioned Wolf Eagle, an engineering consultancy, to take air samples at seven locations downwind from a complex of compressors and test them for the presence of chemicals.
The results, while far from comprehensive, are sobering.
The Wolf Eagle study "confirmed the presence in high concentrations of carcinogenic and neurotoxin compounds in ambient air near and/or on residential properties."
High levels were detected for sixteen different chemicals. Five of the locations sampled had concentrations of toxins that exceed TCEQ's Effects Screening Levels (ESLs), scientifically-based benchmarks below which no health or safety effects are expected.
In one location, for example, the air sample contained 10 chemicals that exceeded the ESLs.
Benzene, a known cancer-causing agent, was found to be 8.7 times greater than the long-term ESL; carbon disulfide, a reproductive and developmental toxicant, was 10.7 times greater than the short-term standard and 107 times greater than the long-term ESL; Naphthalene, a potentially cancer-causing chemical, was present at 3.6 times the long-term ESL; and so on.
The study concludes, naturally, by calling for further study.
So, what's next for DISH? I've emailed Mayor Tillman and will post his response when I receive it.
Update: Mayor Tillman's response:
Thanks for your inquiry. I had no idea when we had this study performed that the results would be so disturbing.
Obviously,we had concerns that prompted the study, and expected the results to be bad, just wasn't prepared for results this bad.
Due to the overall number of chemicals (16) that exceeded both short term and long term exposure limits, and the level of toxins detected, (one was 107 times the long term exposure limits), immediate action needs to be taken.
My position is that the operators involved in this facility need to shut the site down until they can operate it responsibly. The town is reviewing the data and is looking at all legal options at this point.