Texas Supreme Court Upholds School Finance System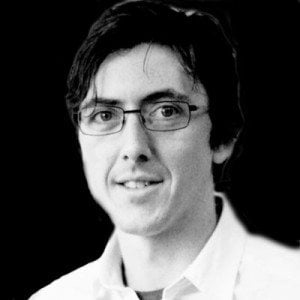 A four-year journey through the Texas courts that could have remade the school finance for more than five million children and their families closed quietly this morning with the Supreme Court's surprising decision to uphold the state's current system.
The high court effectively ruled that the finance system, despite deep budget cuts and inequity, is not problematic enough to be deemed unconstitutional. The ruling assures that in 2017, lawmakers will not be forced to grapple with school finance reform while dealing with other tough issues, such as a tighter state budget and urgent needs including a broken foster care system.
In the three decades since the first Edgewood ISD case began Texas' tradition of shaping school finance by appealing to the judiciary, the state's high court has never before found the system constitutional in its first bout with a group of plaintiffs.
Around two-thirds of Texas public school districts had sued the state, demanding more money, more equitable funding for students, and more meaningful discretion in their local property taxes. The schools' lawyers argued that they have an even stronger case for budget reform now than in the past because of a recent court decision: The Supreme Court had ruled in 2005 that the state's education funding was barely adequate even before lawmakers cut $5.4 billion in 2011; districts were forced to absorb the loss just as the state began holding them to a tougher standard through STAAR, Texas' new standardized test.
Today the court ruled those troubles weren't quite dire enough to be unconstitutional:
"Our Byzantine school funding 'system' is undeniably imperfect, with immense room for improvement. But it satisfies minimum constitutional requirements. Accordingly, we decline to usurp legislative authority by issuing reform diktats from on high, supplanting lawmakers' policy wisdom with our own."
In a statement shortly after the decision was announced, Governor Greg Abbott called it "a victory for Texas taxpayers and the Texas Constitution."
Addressing the media in Dallas at the Republican Party of Texas convention Friday morning, Lieutenant Governor Dan Patrick said the ruling confirmed what he and the Legislature already knew. "The system is flawed," he conceded, but clearly constitutional. In the 2015 session, lawmakers balked at the messy business of even beginning negotiations on school finance reform.
In May, the National Education Association released statistics showing that Texas spent $2,690 less per student than the national average, placing it 38th for spending among all states and Washington, D.C. It is the same rank that Texas held last year.
"The 'imperfections' cited by the Court in its decision are no small wrinkle," state Representative Ana Hernandez, D-Houston said in a statement. "They have profound consequences for urban and rural school districts serving low-income communities." Some Democrats in the Legislature issued calls for an immediate special session, saying they looked forward to fixing the funding system even without a court mandate.
The ruling does not end the conversation, we will continue to fight for our kids.#kidsfirst #txlege

— Mary E. Gonzalez (@RepMaryGonzalez) May 13, 2016
During oral arguments before the court in September, lawyers for the state argued that the tradition of beginning school finance reform in the courts — one that is not unique to Texas — has led to an endless cycle of lawsuits, which they asked justices to end. At the time, at least some justices seemed receptive. "Aren't we just building a continual litigation process for the state here?" Justice Phil Johnson asked at the hearing. Justice Don Willett suggested that the state seemed to go "from finger-wagging lawsuit to finger-wagging lawsuit."
Willett authored the court's opinion on the case, which was unanimous with concurring opinions from justices Eva Guzman and Jeffrey Boyd. The lead opinion bears the hallmarks of a Willett work, full of half-joking haughtiness and linguistic flair. The system — "a recondite scheme for which the word 'Byzantine' seems generous," he writes, just isn't the court's business. "Our judicial responsibility is not to second-guess or micromanage Texas education policy or to issue edicts from on high increasing financial inputs in hopes of increasing educational outputs."
Chandra Villanueva, a school finance analyst with the Center for Public Policy Priorities, said the ruling still calls on the Legislature to act, just without the urgency the court could have brought. "It's not giving us absolute directive but it's saying, 'Hey this is kind of sad, you should do something,'" she said. "I've always believed that we've had a strong school finance system at its bones. It's just that it's outdated and underfunded."
She said the Supreme Court found the lower court's ruling — which went in favor of the school district plaintiffs — delved too far into policy particulars. But, she said, Willett's opinion affirms that the court still has a role in school finance decisions.
"The ruling was quite clear that they do play a role in judicial review," Villanueva said. "I don't think it hurts any future challenges."
On a call with reporters Friday afternoon, though, an attorney with one of the plaintiff groups said that in her view, the ruling "created a new standard of deference to the Legislature that we've never before seen in these cases."
"When I read this opinion, the first thought that comes into my head is that the Texas Supreme Court has abandoned its role to protect Texas children," said attorney Marisa Bono with the Mexican American Legal Defense and Educational Fund, which represented a coalition of schools with a large share of low-income students and English-language learners. "This opinion represents a full-on retreat from holding state lawmakers accountable."
La Feria ISD Superintendent Ray Villarreal called it "appalling that the state has not looked at what it costs to educate disadvantaged students for 30 years," but that today's ruling "really reinforces the status quo."
Willett's opinion does note that the system is far from equitable for every Texas student. In the court's opinion, though, the quality of the state's schools can't be measured how much Texas spends.
"Texas's more than five million school children deserve better than serial litigation over an increasingly Daedalean 'system.' They deserve transformational, top-to-bottom reforms that amount to more than Band-Aid on top of Band-Aid," Willett writes. "They deserve a revamped, nonsclerotic system fit for the 21st century."
What that revamping entails, of course, isn't for the court to say. But if the Supreme Court is calling on the Lege to "transform" Texas schools in 2017, you can bet that Patrick and other school choice advocates will meet that demand with relish.