Texas' Permanent Drought
Our water deficit didn't start with this drought. And it won't end with this drought.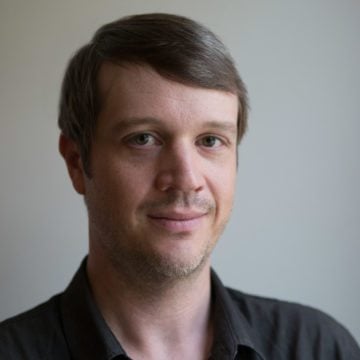 No doubt about it: This drought is ugly and getting uglier. Farmers and ranchers are desperate. Towns are literally running out of water. Wildfires, linked to the ultra-dry conditions, are rampant. Trees are stressed to the limit. It's so damn parched that cattle are dying from drinking too much water!
But one thing that's been missing from news coverage is acknowledgement that our water supply problems are systemic, bigger than just one drought.
Forget about the federal government's deficit. Here in Texas – extended metaphor alert! – we have a water deficit. Our red ink is the result of rapacious, growing consumption paired with static or dwindling supplies in many parts of the state. This exceptionally severe drought has only made that fundamental mismatch all the more apparent.
State Rep. Bill Callegari, a Republican from Katy, wrote recently in an op-ed that:
Looking forward, the ever-persistent threat of drought coupled with the absence of key pieces to our long-term water supply infrastructure could be the Achilles' Heel of the Texas economic miracle. State water planners predict that in less than 50 years 85 percent of Texans may not have enough water. Throw in the onset of a megadrought, and our prospects look dim.
Actually, parts of the state don't have "enough" water right now.
To my mind, there are two key parts of the state that illustrate this here-and-now water scarcity.
One is the Texas Hill Country. The other is West Texas, especially Midland-Odessa and San Angelo. Notably, both regions are west of I-35, the line roughly splitting the state between the arid west and the wetter east.
In the Hill Country, we basically have a situation where drought compounded with over-pumping is driving a relentless decline in the water table. There are ups and down – due to rainfall and the quirks of geology – but the general trend is downward. The drop in groundwater levels is in turn sapping the life out of springs, creeks and rivers.
One of the things that makes the Hill Country so special – the complex exchange of water between surface and ground through porous rock, the defiance of any terrestrial boundary – also makes it vulnerable to depletion.
Consider this hideous account of the upper Guadalupe, one of Texas' most beautiful rivers. (The whole thing is really worth reading.)
Bret Barnett stood on the dry bed of the upper Guadalupe River, which normally is a 150-foot-wide, 6-foot-deep green ribbon of cool water rolling through the limestone canyons and German towns of the Texas Hill Country.

Now it's a broad expanse of white stone, bounded by withering cypress trees that are being strangled by a punishing drought. Instead of flowing water, the only movement came from hawks, egrets and buzzards scavenging for the handful of fish remaining in a few tiny pools.

[…]

And with that, the mighty Guadalupe River comes to an abrupt ending.

For the next 12 miles, an empty channel snakes through Comal County's western end, ultimately finding its way to Canyon Lake. Though the lake is 90 percent full and the river is flowing south of the dam, this stretch of the upper Guadalupe has run dry twice in the last three years, an event that hadn't occurred for 50 years prior.
And because the Guadalupe feeds the Trinity Aquifer – it "loses" water due to seepage – less water is making it underground.
"We're really hurting out here. We've got a lot of people lowering pumps and others are just sucking air," said Micah Voulgaris, general manager of the Cow Creek Groundwater Conservation District, which regulates groundwater in Kendall County north of San Antonio. Of the districts 39 monitoring wells, eight are at all-time lows.
In June, Cow Creek Groundwater Conservation District moved to Stage 5 drought restrictions, which amounts to fairly drastic water rationing. Outdoor watering only once a week. No washing your car at home. And a mandatory 40 percent cut for all permitted users.
Cow Creek could easily go to Stage 6, the final stage, if the drought doesn't let up, said Voulgaris.
One private water supplier, the Kendall County Utility Company, has run so low on water that it's paying to have water trucked in to its customers. All outdoor watering banned.
The drought is only partially to blame, however. There has been a long-term decline in water levels in Kendall County as development continues unabated.
Reports the San Antonio Express-News:
Although 2010 had above-average rainfall, it was insufficient to fully recharge the Trinity after the 2009 drought. The Trinity simply isn't refilling like it once did.

According to records kept by Cow Creek, the Trinity has been on decline since the early 1990s.

That's about that time the population and housing booms started, Voulgaris and well drillers across the county point out.
"There used to be 5,000 people and now there's 33,000," said Voulgaris, "and I doubt there were many sprinkler system in the '50s."
What does the future look like?
When I interviewed Voulgaris in June he said, "The first day of summer is tomorrow and what's scary to me is that we have four solid months of this ahead of us. To me it's going to get a lot worse before it gets better."
Then there's the longer-term picture for the Hill Country.
"You're going to have dry wells and people running out of water," said Voulgaris. Lower river flows and more frequently dried-up creeks too. "Short of moving people out of the Hill Country it's something we're going to have to deal with."
WEST TEXAS
In Midland-Odessa it's finally dawning on people that they live in the desert but consume water like they live in the rain forest. Midland and Odessa face the prospect of running out of water within 18 months, yet are only now implementing modest water conservation rules. Midland's mayor, Wes Perry summed it up nicely in the San Angelo Standard-Times:
Perry warned it would take some time for Midland to get used to the new limitations. He said watering of lawns and sports fields, which makes up about 60 percent of the city's overall use, is simply part of the culture — a collective expectation for a certain "quality of life."

"This is a good wake-up call I think for us. But you have to understand," Perry said, "we live in a desert and like our grass green and our trees green, and the only way you can have that is by irrigation."
Again, this is bigger than one drought. Midland, Odessa, San Angelo and some smaller towns rely almost entirely on surface water supplies that are almost gone.
These reservoirs have actually been in decline for many years, in some cases decades. The region's main supplier, the Colorado River Municipal Water District, has already lost two lakes, JB Thomas and EV Spence.
San Angelo had to basically give up on its own lake, OC Fisher, which has been dry since 2008.
The only major source left is OH Ivie and it is rapidly declining.
A major downpour – or three – in the right spot would help refill the lake. But there's no guarantee that that will happen in time. And it's debatable whether the long-term trend can ultimately be reversed. It seems that West Texas was never the best place for drinking-water lakes. It's too hot, too dry and too windy – a combination that leads to incredible rates of evaporation. And climate change is only making things worse.
"It's gotten hotter in Texas," points out Robert Mace, director of groundwater resources at the Texas Water Development Board. "We're back up to what it was in the Dust Bowl and the drought during the 1950s."
The West Texas cities are now preparing for a worst-case scenario in which Ivie dries up by late 2012 or early 2013. The Colorado River Municipal Water District is rushing forward with a $140 million pipeline from a well field in Ward County that's expected to be ready just in the nick of time. KOSA-TV:
[I]t could be completed by January 2013 and provide enough water to meet wintertime demand of about 50 million gallons per day and the source could sustain that for 23 years.

The catch is that the well field is the last line of defense so we'd effectively be using our back up water as a main source.

"Our long term goal was to let it sit there and use it for an emergency. Well, we're in a pretty good emergency right now", says Grant.
The fact is, today's emergency can be tomorrow's New Normal. Yes, it will rain again but it seems increasingly likely that the days of abundant water are a relic of the past. Unfortunately, our entire system is built on shaky assumptions. One of the big ones is that we need only plan for the drought of record. The drought of record in Texas was that of the 1950s, or more accurately the period from roughly 1947 to 1957. Almost every element of water planning in Texas is centered on a scenario in which urban Texas goes through '47-'57 again.
However, 50 years is a blink of the eye in natural history. As Rep. Callegari points out:
Scientific studies of tree ring records indicate the presence of historic megadroughts of a magnitude worse than the 1950's drought of record. In medieval times, the area that was to become Texas endured several 20 to 40 year megadroughts throughout the 1100's and 1200's. Another megadrought struck during the last half of the 16th century. Scientists have also uncovered evidence of subsequent, severe droughts occurring around the times of the Revolutionary War and the Civil War.
Humans are incredibly adaptable. And I don't think we are going to wake up to some desert wasteland any time soon. But this game of chasing ever-dwindling supplies in order to maintain our consumptive habits is maybe, just maybe not the best course of action.