Texas Needs Twice as Many Pipeline Safety Inspectors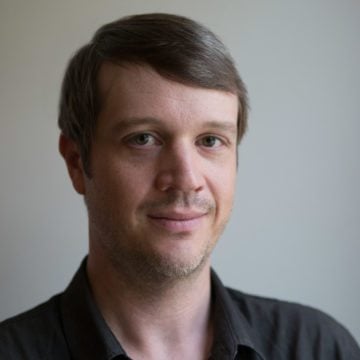 Is Texas headed for more pipeline accidents? The state agency charged with overseeing pipeline safety is dangerously underfunded.
Yesterday, the head of the pipeline safety division at the Texas Railroad Commission (which, no, doesn't have anything to do with railroads but is the chief regulator for intrastate pipelines in the state) told a House committee that she needs twice as many inspectors to do her job. The Railroad Commission oversees 168,000 miles of pipeline—enough to encircle the Earth almost seven times­, but has just 33 inspectors. That's about 5,000 miles of pipeline per regulator.
That's partly due to Texas' fracking boom, which has wrought a vast new network of pipelines to carry oil and gas to market. Many of them are located in populated areas near homes, businesses and schools. Citizens and cities have little say over where the pipelines are sited and oversight can be almost comically lacking.
Polly McDonald, the agency's pipeline safety division director, said the understaffing problem had led to a system of triage. The agency focuses on the segments of pipeline that pose the greatest risk of an explosion, leak or spill.
"Do we have enough inspectors to do what we need to do?," asked state Rep. Gene Wu (D-Houston).
McDonald replied: "No, we don't."
The cost to fully staff her division with another 35 inspectors, McDonald said, would be $2 million to $3 million.
Still, lawmakers peppered her with questions about emerging problems—cyberattacks on pipeline infrastructure, pipelines carrying tar sands from Canada and the agency's adjustments following high-profile tragedies like the San Bruno, California, natural gas explosion that killed eight people in 2010 and the Enbridge pipeline leak in Michigan that poisoned a watershed. (Oddly, there was little mention of the deadly pipeline accidents that have struck Texas in the past few years.)
McDonald said the Railroad Commission would be hard-pressed to deal with those issues.
Asked about the agency's tracking how operators were addressing cybersecurity threats, McDonald said, "We certainly could, but I'm not sure that's in our staffing range at the moment, frankly."
The hearing also highlighted several vulnerabilities in pipeline oversight.
One problem area, McDonald said, is "control-room error." In both the San Bruno and Michigan accidents, individuals had failed to follow safety protocols and respond appropriately to warning signs that something had gone wrong. Both incidents have been "eye-opening" for the industry.
"A better understanding [is] needed of how humans interface with these machines," McDonald said, "which can be really useful but can also malfunction."
The Railroad Commission will be conducting a special audit on operators' control room plans.
Although pipeline operators are required to hold meetings with local emergency responders to plan for leaks and accidents, local responders often fail to show up. The companies sometimes have to offer free meals.
"They leave the written information and hope that someone reads it," McDonald said.