Texas' Love Affair with State-Funded Private Tutors Likely to Endure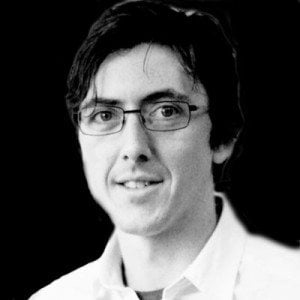 As the number of "failing" schools balloons according to the less and less sane demands of No Child Left Behind, so too grows the market of students eligible for outside tutoring, paid for with federal and state money. Last year tutoring firms got $50 million to serve just under 48,000 kids in "failing" schools.
No Child Left Behind has fattened a whole new industry with its provision of free tutoring, without a provision that the tutoring be any good. The program puts a thousand-dollar price tag (or more) on every eligible student, and entrusts students and parents with the choice of providers.
Two weeks ago, Texas announced its plans to apply for a federal waiver from No Child Left Behind. True to form, the state won't go down the easy waiver route the Obama administration has laid out—which comes with some major strings attached—insisting instead on just getting the feds' hands off its schools. So this waiver is no sure thing.
But you might wonder: free of federal requirements about how that money is spent, could this waiver mean an end to No Child Left Behind tutors? Could it actually free up those tens of millions a year for Texas' public schools? Could it shut off at least one spigot of public money for education profiteers?
Illinois and Delaware have proposed cutting the tutoring program altogether, while other states that have already received or applied for waivers, like Florida and Maryland, are looking at ways to continue the private tutoring, after heavy lobbying from the tutoring companies.
Texas pioneered this kind of public funding for private-sector tutors, starting with then-Gov. George W. Bush's statewide mini-version of No Child Left Behind. TEA spokeswoman DeEtta Culbertson told the Observer last week that Texas's waiver application would include its own plans to "turn around" failing schools. "How that will play out and how that will develop with the [tutoring] providers, I'm not sure," she said.
Take a look at who's making money off that tutoring in Texas, though, and you can pretty well guess.
For at least three years, a company called Tutors with Computers has enrolled far more students than any other. (We've posted the last three years' worth of total payments to tutors, according to TEA data.)
Tutors with Computers is based in Austin, and offers a self-paced online program with live help over the phone. The $11.8 million they made from Texas' No Child Left Behind tutoring last year is more than double what the next company got. In 2009-2010, according to TEA, their take was more than $18.8 million.
Their board chairman is Rod Paige, the former Houston ISD superintendent and U.S. Secretary of Education when No Child Left Behind passed. In 2010, the Houston Chronicle ran a story critical of the tutoring program's lack of accountability, and Paige penned a vigorous defense, which ran without mentioning his stake in the industry. (The Chronicle's story even included Houston ISD's complaints that Read and Succeed—a sister company to Tutors with Computers, under the same board of directors headed by Paige—was handing out cash to students who recruited their friends.)
At the Capitol, Tutors with Computers' lobbying muscle is no less than Sandy Kress, the godfather of No Child Left Behind who still holds tremendous sway in Austin. He's helped secure a $500 million testing contract for another client, Pearson, while the state cuts school spending everywhere else.
In a state led by folks so captivated by the thought of cutting spending, this tutoring program is on some shaky ideological ground. Some tutors charge $15 an hour for each student. Others charge $157. It's not school choice, exactly, but proponents of the tutoring use similar arguments, saying it offers learning options to kids who don't thrive in the one-size-fits-all model of public schools.
Providers can be nonprofits or school districts, but most are for-profits for whom the program is an amazing deal—pretty simple to get on a state-approved list, and exceedingly difficult to get kicked off. As of this summer at least, the Texas Education Agency hadn't removed even one tutor.
Which is kind of jaw dropping considering the program's history is rife with complaints about recruiters who'd hang around outside schools or local drug stores to sign up students, promising free laptops or iPods as enrollment bonuses. Sometimes parents never hear from them again after that—some kids don't even get their iPods. Sometimes providers bill school districts for students who never took an hour of tutoring. When kids do get the tutoring they've signed up for, the quality—and their success rate on the next year's test—varies dramatically.
Dallas ISD has been caught in a battle with TEA because it's refusing to pay tutoring providers it says never delivered on the services they promised. A district analysis of TAKS scores in 2010-2011 found "no statistical difference between tutored and non-tutored students." On the sixth grade math TAKS, students who were eligible, but didn't get tutoring, outscored students who did get tutored by 21 points.
Lots of school districts, like Dallas, think they could get much better results from that kind of money, but TEA has insisted the district refer more of its students to those private providers. While covering the inter-agency spat in April, the Dallas Morning News reported that tutoring providers have raked in $200 million statewide since 2007.
Some states might use their freedom from No Child Left Behind to cut off this poorly regulated industry and put the money back into the classroom—but Texas, where this profiteer party first took off, probably won't be one of them.