A House Divided
A generation after Texas legalized home schooling, a new crop of leaders fights for the booming education movement's future.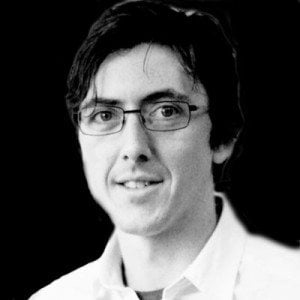 Until late September, James and Lisa Pennington lived with all nine of their children, ages 6 to 24, in a charming country house outside Kerrville. James ran an accounting practice in town and managed the books for religious and home-school organizations. Lisa handled the children's education and decorated the house in a modern homespun fashion, with reclaimed wood and glass, freshly painted antiques and inspirational messages—"relax," "laugh," "discover & explore"—scattered around the walls. Her blog, "The Pennington Point," turned a godly, pastel-tinted lens on the lovable chaos of their life. When the chickens started pooping on the Penningtons' new front deck, Lisa wrote about covering the wood with a new rug, which she then hand-painted with a tiny houndstooth pattern. In a how-to post, she demonstrated how to stencil a wall with quotes from Chapter One of the Book of James. She and her daughters dressed with stylish modesty: high necklines, long skirts, and many-layered sleeves that projected a coffee-shop artsiness. It was the sort of home and family that could inspire other Christian families, which was partially the point; from their home, the Penningtons ran a ministry dedicated to fostering what they called "home-oriented relationships." Lisa once explained their approach: "It is a little like the desert island challenge. If you were stranded on a desert island with nothing but the Bible as your guide, how different would your life look?" Five years ago, the Texas Home School Coalition named Jim and Lisa "Leaders of the Year."
Unlike many home-schooling families, their practice is quite public. James once ran as a Constitution Party candidate for state comptroller. Lisa speaks at home-school conferences around the country, giving advice on parenting, education and blogging. Her posts often veer into the personal, covering weight loss and health, and the right way to spank a child—in a since-deleted post, she describes a 30-minute bout with "a little back scratcher that barely stings, but it's great for babies"—and the relief she finds in the Young Living brand of essential oils she endorses on her site. So last fall, Lisa began writing frankly about her recent pain and struggle, how the family was still reeling from what happened on Sept. 24, when her 18-year-old daughter Alecia Faith ran away from home.
"She gave us no warning, no signs that it was coming. She didn't try to talk to us about it or work with us. She, with the help of my parents, just left. And with her she took pieces of my heart that had been torn to shreds," Lisa wrote. "We have been making an effort to find our new normal without her. It has been really hard and we all miss her terribly, but I have learned a lot about how to deal with grief throughout the past month." She got through it all, she says, with prayer, the love of her children and essential oils.
Lisa's confessional posts drew hundreds of supportive comments. But the story is better known from Alecia's perspective, because of a video the runaway daughter recorded in February. In front of a white door and a plain white wall, Alecia, who was by then 19, faces the camera and explains that she can't get a job, fly on a plane or get a driver's license because she has no proof of her own identity and her parents won't help. From someone at the Texas Vital Statistics department, she says, she's learned there's no record of her birth. The midwife who delivered her at home apparently never filed a birth certificate. Alecia had no Social Security number. She had no school records, either. "I didn't pick this situation for myself," she says in the video. "I just have to deal with the consequences, and I don't know how to fix it. I don't know how to get out of this."
Her video spread fast: Within days, it was the top video on Reddit, drawing a massive online community that tended to treat her case as a mystery with her parents as the suspects. As of the date of this posting the video has been played on YouTube nearly 1.4 million times, and as her story spread this spring, Alecia did find herself with a new identity. Back home, she'd been Faith, alongside her sisters Grace and Hope, one of nine kids gathered around the table. But her video introduced her to the world with her full name, and as Alecia Faith Pennington—or often just Alecia—she's found a place alongside Tim Tebow and the Duggar children of 19 Kids and Counting fame as a public face of home schooling.
It's been 100 years since Texas, following the lead of all but two other states, made public school compulsory and banned children under 14 from working. The law included exceptions for private and parochial schools, but not home education, so it was as outlaws and radicals that 1970s progressive activists first began home schooling, beginning a grand experiment in American education that has quietly exploded over the last generation. Child-centered "un-schoolers" fleeing the factory of public school bureaucracy were followed shortly by a movement in the Christian right that popularized home schooling as an escape from secular influences. Home schooling is, by nature, difficult to generalize about or quantify; even the count of home-schoolers in the country varies wildly depending on your source. The most recent federal estimates say between 3 and 4 percent of students—about 1.77 million children—were home-schooled in 2012. More than 300,000 kids are home-schooled in Texas, according to home-school advocates, which is even more than attend private schools.
Texas is one of 11 states that doesn't require parents to register as home-schoolers. Home-school regulations here are some of the weakest in the nation: Unlike their peers in public schools, home-school students don't have to take standardized tests or submit any proof of their work. Parents aren't bound by state standards; they can use any curriculum they like, and anyone can be a home-school teacher. This freedom is the result of hard-fought court battles in the 1980s that spawned groups such as the national Home School Legal Defense Association and the Texas Home School Coalition, which work to prevent new home-school regulation.
Today, the first large generation reared in this well-organized and often rigidly patriarchal system is graduating into adulthood, and for the first time, a significant number of home-school alumni are taking on leadership roles in the movement, with differing ideas about where to lead it. Some are fulfilling the dreams of its founders, defending the movement that raised them to fight for parents' rights above all. Others, such as Alecia Faith Pennington, are calling for change on behalf of the next generation.
The origin story for Texas home-schoolers begins in 1981, when a lawyer at the Texas Education Agency looked over the state education code and determined that home education wasn't legally allowed. Since 1916, Texas has required children to attend public school unless they are disabled, severely ill, or at private school instead. The law said nothing about home schooling, and in 1982 a higher-up TEA lawyer told prospective home-school parents that "all of our legal research concludes that a person may not teach their children at home simply by calling their home a private school." From 1981 to 1985, local districts charged 150 home-schoolers with truancy violations, taking about 80 of them to trial. When the State Board of Education finally held hearings in 1986 to define qualified home schools, thousands of parents swarmed the hearings in Austin, rallying for what they called the "Austin T.E.A. Party." Home-schoolers fought back against the state's attempted regulation with a class-action suit led by Arlington parents Cheryl and Gary Leeper. The court heard testimony from, among others, Rousas Rushdoony, godfather of the Christian Reconstructionist movement, who favored strict biblical justice and trusted in, as he once said, "dedicated minorities who stand unconditionally on their faith" to recover a Christian past. Home schooling was integral to his vision. Rushdoony reminded the state's lawyers that American education had only recently become a centralized bureaucracy. "Attempts to define a school too precisely are always dangerous because you can define a school and you wind up with a shell, with a building, with so many teachers, with so many hours of instruction, and there is no guarantee that all of these things will provide learning," Rushdoony explained. "This is the problem of our time."
The Texas Supreme Court ruled in 1994 that any home-school setting with a curriculum that teaches reading, spelling, grammar, mathematics and good citizenship could qualify as a private school. (By then, the state had long since scrapped its anti-home-schooling policy.) Home-schoolers hailed it as a great victory, and still do today. The Texas Home School Coalition's recent animated history of the Leeper case is called "The Legacy of Freedom." Many other states require home-schoolers to register, to take tests or submit work portfolios at the end of the year. Some have proposed periodic mental health check-ups for home-school students. Not in Texas. Here, home schools are regulated like private schools—which is to say, not at all.
Former Texas Education Agency General Counsel David Anderson joined the agency just months before the Leeper decision, and here's how little oversight of private and home schools he had: "If I decide tomorrow morning that I want to be a private school," Anderson says, "and I just hung up a sign outside my house, I would have some issues with zoning, I think, with the city of Austin, and the health department would probably say my sinks aren't big enough if I'm serving food to the public. But I would not have to get permission from anybody. A private school can just do that."
A vision of what the original home-schoolers intended plays out every Friday morning in Austin's Hyde Park neighborhood, as about 100 home-school children arrive for class at the Trinity United Methodist Church. For three class periods, in a dozen classrooms, they'll learn in groups from one another's parents, as part of one of the many home-school co-ops in town. Almost 3,000 families stay connected on an email list for Austin-area home-schoolers, and co-ops such as this one take place every day of the week.
I visit on a Friday in February, when small children are singing and running in circles with a giant parachute in a small gym, while in another room, older girls with hair dyed in various combinations of pink, purple and blue sit around tables learning to make comic strips on iPads. High-schoolers in the world history class upstairs had just taken a long memorial diversion into Star Trek memories after getting the news of Leonard Nimoy's death before moving on to the business of the day: presentations on the battles of World War II. Sitting on couches or stretched out on the floor around a giant world map, the five teenagers take turns reading their reports aloud. Shannon Rizzo, the mother of a girl in the class, explains that she's more facilitator than teacher in this "flipped" classroom. Students handle the lesson prep—in fact, the course offerings each semester are determined by a student vote—and the punishment for showing up to class unprepared is, in the words of one student, "looking like a fool."
"I don't think we think in terms of consequences," Rizzo tells me. She says she began home schooling because she didn't believe 5- and 6-year-olds should be sitting behind desks all day. As they grew, her children enjoyed this informal approach, full of educational road trips and projects built around their evolving interests. "They've had the freedom to pursue their own curiosity, and they're never burnt out on learning," she tells me.
This 25-year-old home-school co-op is a throwback to the first days of secular home schooling. Students can learn about the Renaissance, parkour, geopolitics and wizardry. A parent here—well, in the parking lot across the street—once taught a class on playing with fire. There are more young children here than high-school-age kids because many enroll in public schools in later grades. Though they recognize their debt to organizations that fought to protect their rights, and still beat back regulation attempts, most parents here seem uninterested in the politics of the home-schooling movement.
That's left the legal crusades, the seminars and the leadership mostly up to religious home-schoolers, who populate a parallel world of co-ops and sports leagues. (Surveys suggest that well over half, even up to three-quarters, of home-school parents are driven by religious conviction.) To the biggest home-school advocacy groups, home schooling is less about pedagogy than personal rights and freedom from government nannying. The Leeper case allowed for the possibility of regulating home schools—even using test scores to assess students' learning—but it would be up to the Legislature to create the system. Thanks to home-school defense groups, it's hard to imagine that happening.
Nicholas Maddox, who was home-schooled in Conroe for his entire childhood, thinks that ought to change. In South Texas Law Review last year, Maddox argued that because education is a right guaranteed by the Texas Constitution, the state is "duty-bound" to ensure that students get at least a basic education. "Currently in Texas," he writes, "an individual who is a recently convicted felon or partially mentally incapacitated is not allowed to own firearms or even vote, but is allowed to home-school his children for their entire childhood." Maddox, who now works at the Houston law firm Thompson & Horton, tells the Observer he doesn't want the state to stand in the way of unconventional home-school learning, but that the state needs to set some basic learning requirement and enforce them. "I think there's kind of two classes of home-schoolers," Maddox says. "One is home education, and the other is non-education—the parent who calls up the district one day and says, 'My child's being home-schooled, leave me alone.' Because the state sees these two groups of home-schoolers as one and the same, no one looks into the genuine intent to educate by the parents. … These children are just existing and time is passing."
"We say that home-schooling parents should have the right to choose how to educate their children, but not the right to choose whether to educate their children," says Rachel Coleman, who directs the Coalition for Responsible Home Education, a new network of home-school alumni. Coleman was home-schooled as a child as well. Now she works to put more legal safeguards in place to prevent abuse in home schools—physical abuse, but also behavior that's sometimes sanctioned by religious groups, such as wielding overbearing control of grown children or raising young women only for lives as subservient helpmeets to their future husbands. That puts Coleman's group in direct opposition to the biggest home-schooling groups, which answer to parents, not children. "Home-school children don't really have a voice. They can't really step forward and say, 'Hey, I'm 14 and I can't read,'" she says. "What's in the best interests of the parents is not necessarily in the best interests of the kids."
The Watchmen are waiting for me underground, one floor below the Capitol rotunda. I'm late, but if they're upset about it, they're too polite to say so. Six of them in dark suits, hair all neatly trimmed and styled, they look a bit like one of the a cappella singing groups that sometimes perform here. Friendly, professional and eager, in a rush they extend their hands in greeting, and reaching to shake one hand, I repeatedly bump into another. These are the Texas Home School Coalition's foot soldiers at the Legislature, all recent home-school graduates, ages 18 to 22, who've risen to defend the rights their parents' generation secured—not only for minimal home-school regulation, but for parental freedom more generally.
At 22, the coalition's policy director, Jeremy Newman, is the oldest and the only paid Watchman. He embraces the group's parents-first approach. "You have to be willing to protect the right of the parent to parent," he tells me. That's the core of the coalition's mission, and with the right to home-school secured by Leeper, the Watchmen are on the lookout for other attempts to wedge the state into the family's business. That's at the heart of a bill they're pushing this session, a "Parental Rights Act" to make it harder for other family members to gain custody of children whose home schooling they disapprove of. But it's also why the coalition opposes mandatory vaccinations and daytime curfews. "Sometimes we get questions or complaints about using resources on [Child Protective Services] issues," Newman says. "Our response has always been, 'Your right to home-school only exists because we have the presumption that parental rights exist.'"
Newman recognizes that some parents make bad decisions about their children's education, but says the answer isn't tighter policing by the state: "You cannot fix relationships between people with legislation." Newman says his group prevents educational malpractice by providing curriculum resources and a community for new home-school parents.
Collectively, the Watchmen seem to comfortably embody what I'd imagined to be an uneasy balance: the precociousness encouraged by a home-school education and the conservative values of home-school politics. One Watchman, 18-year-old Greg Guggenmos, says he first learned to read upside-down. He believes he's the youngest registered lobbyist ever in Texas, and is now fact-checking his claim with the state. Another, Josh Newman (Jeremy's brother), tells me he was in eighth grade when he first became concerned about America's future. They are living together for the session in a house in North Austin. The six seem reasoned and sharp in conversation, confident as any of the power brokers wandering past us. When I ask about their own home-school upbringings, the six laud the power of self-driven education to spark critical thinking and thwart conformity— though they seem to fit in well enough at the Capitol, preaching the gospel of limited government in signet rings and expensive-looking watches.
I follow at their brisk pace through the Capitol's underground extension, down to the office of sophomore state Rep. James Frank (R-Wichita Falls), so I can see the crew in action. Frank is one of a few home-school parents in the Legislature today, and, together with a growing number of home-schooled staffers, he represents an unprecedented network of home-school sympathizers. But as much as conservative candidates prize a Texas Home School Coalition endorsement, the group still must fight for attention among the competing interests at the Capitol. A serious attempt to regulate home schooling surely would draw an army of home-school parents. (Home-schoolers overloaded the U.S. Capitol's switchboard in 1994 to beat back a bill that could have threatened home schooling nationwide.) But there's no such threat in Austin this year. For the second session in a row, the group is trying to give home-schoolers access to public school athletics through a "Tim Tebow bill," named in honor of the college football star who was home-schooled in Florida by his conservative Christian family but played football with the local public school. More than two dozen states have adopted Tebow bills in recent years, but the measure was never brought up for debate in the last legislative session here.
Frank is working with the Texas Home School Coalition to gather support, and Tim Lambert, the coalition's president, is down from Lubbock to help. The two are chatting in Frank's office when I arrive with the Watchmen. Three of them wait in the hall as the rest of us find seats in Frank's office, a sparsely decorated white room with a big family portrait on one wall and a white board on the other. Frank has good news: He's heard the Tebow bill is almost certain to get a hearing with the House Public Education Committee—which is just a first step, but more than it got last session. (As of mid-April, no hearing on the bill was yet scheduled.) Frank is rallying support for the bill, and the Watchmen are drafting a set of bullet points to help him, including the high cost of youth sports and the fast growth of Texas' home-school community. Frank hopes to convince a majority of the education committee to pledge support in writing, which, in turn, could help him convince committee Chairman Jimmie Don Aycock to get behind the bill. Aycock is a rural Republican and a former Killeen school board member who generally is more interested in traditional public schools. Folks like that—Frank, of course, doesn't mention Aycock specifically—aren't usually sympathetic to home-schoolers.
"What's funny is they're very concerned with the 5 million kids who are [each] costing $11,000 a year. But the 300,000 kids that are costing the state nothing are not our issue at all," Frank wonders aloud, perhaps for my benefit. Even worse are the folks who've worked in the public school system and see the dropouts and miscreants whose parents only claim to be home schooling. "They're seeing a very small fraction of home schooling but it's a very—it's not indicative of the rest of home schooling," Frank says. "Most of the ones that are quote 'good home-schoolers,' there's very little engagement between us and the public schools. So they never hear about 'em."
Home school alumni speaking out
Jennifer Stahl grew up in a military family, and began home-schooling in Europe before her family moved to Ingleside. It was there, in their home near Corpus Christi Bay, that she says her education took a sharp turn, swayed by the newsletters and teaching resources her mother acquired in her home-schooling co-op. Stahl, like many home-school alumni, says the home-schooling culture her family joined was built on control of children and wariness of the outside world. In eighth grade, she asked to enroll in public school, but says her mother refused. She says her parents took the door off her bedroom and controlled her food to encourage obedience. Her father would discipline her with his leather belt until she was 17. She never dated outside of one carefully supervised courtship, a practice many Christian home-schooling leaders embrace as an acceptable prelude to marriage.
She was 26 when she left home, married a man she met online, and moved to his home country of Germany. Only then, looking back on her childhood, did she realize how different her upbringing had been. "The first year here was really weird," she says. "I felt like I had to keep telling my husband what I was doing or where I was going." In the last year, she began looking for stories like her own and found Homeschoolers Anonymous. "The first thing I said was, 'Oh my God, I'm not crazy!'" Stahl says. "I'm not the only one who did this, and I'm not the only person who kept questioning it."
Eleanor Skelton grew up in Texas and Colorado, and says her parents began home-schooling her because they worried public school was a dangerous environment. From there, her education followed a path that's common among home-school alumni who are now calling for reform. Home-schooling support groups and newsletters instilled conservative Christian values in her mother, and religion became central to Skelton's education. As a teenager, she lived near Dallas and attended Rockwall Bible Church, where the pastor decried rock and any other music with chaotic syncopated beats. She learned from her church, and from the popular A Beka home-school curriculum her parents used, that any sin, even wearing a too-tight sweater in public, carried heavy consequences. "I felt very, very personally responsible for the crucifixion. We were told things in bible classes in A Beka that if you even sin a little bit, you're driving nails into Jesus' hands," she says. In college, her parents tracked her movements with her cell phone's GPS, and held her to a 7:30 p.m. curfew.
<p ">When she decided to move out at age 22, she says, her parents emptied her savings account and took away her car keys. She only gradually adjusted to life outside. Now she helps other women make the painful split from constrictive families, covertly helping pack their belongings, letting them live for a while in her apartment and staying with them when they're overwhelmed by the change, in what she describes as a sort of "underground railroad" for former home schoolers.
Amateur sleuths on Reddit and Facebook trying to make sense of Alecia Pennington's case—the runaway Texas woman who can't prove she exists—were surprised to discover that the Penningtons aren't recluses holed up in some remote bunker, but public figures active in the home-school community. In his only comment to the press, James Pennington told The Daily Beast he had avoided registering with Social Security for political reasons, but would help his daughter get what she needed. James and Lisa each posted videos on YouTube—since made private—denying they ever tried to hurt or control their daughter. State Rep. Marsha Farney (R-Georgetown) has filed a bill that would help people in situations like Alecia's get copies of their birth certificates. Buoyed by the attention, Alecia recently announced she'd secured pro bono legal help and was close to getting her documentation.
But the more surprising revelation in Alecia's story, to many, is that she's not an anomaly—it's just that few in her situation are lucky enough to get such attention. Until a few years ago, their stories might have never been heard. In 2013, four home-school alumni who'd met one another on the Christian debate circuit, including two Texans, organized as Homeschool Alumni Reaching Out (HARO) to give voice to abused and neglected home-schoolers. HARO began publishing stories, including Alecia's, in which parents maintain control of their grown children by withholding government and school records. The phenomenon is called "identification abuse," and a survey the group took in February netted many alumni who said their parents did the same thing. "I left due to physical abuse and they refused to give me any documents as punishment," one respondent wrote. "Withheld Social Security card to control relationships and keep me from getting a job," wrote another.
Reading stories from other home-schoolers, many alumni are shocked to recognize familiar behaviors, things they thought were quirks of their own upbringing. Texas-raised home-school alumni contacted for this story recalled parents removing the door from their bedroom, controlling their food portions or tracking them outside the house. Seeking reform, these home-school alumni are sharing their stories of abuse, control and neglect in the hopes that leaders in the home-school movement will accept that they allowed these crimes because they defended near-limitless parental rights. There are troubled families at any sort of school, of course, but the reformers point to particular aspects of the home-schooling community today. Home-schooled children may not have anyone outside the home, such as a teacher, to check on their well-being. Some leaders in the Christian patriarchy movement encourage parents to build isolated family empires, require strict obedience from all children, and raise girls to be submissive and not necessarily well-educated wives.
The home-schooling movement began as a celebration of the empowerment of parents, many of whom dreamed of raising an army to fight for America's Christian future. Michael Farris, a key leader in the movement since the early '80s, has called these now-grown children the "Joshua Generation." "Just as Joshua completed Moses's mission by slaughtering the inhabitants of the Promised Land, 'GenJ' would carry the fundamentalist banner forward and redeem America as a Christian nation," Kathryn Joyce wrote in a 2013 American Prospect story on the "homeschool apostates" who have broken that "GenJ" mold. In the wave of home-schooled children coming of age today, many are less concerned with carrying their parents' torch than with speaking up on behalf of kids like themselves. Their stories, publicized by HARO and a few other groups, have illuminated patterns of harmful behavior that would otherwise have remained locked away at home. Some old-guard home-school leaders have bristled at the criticism. Kevin Swanson, a leader in the movement's most conservative wing who was home-schooled in the '60s and '70s, has called them "homeschool whiners" and "traitors" to "the cause of freedom." As founder of the Colorado ministry Generations with Vision, Swanson has built a speaking and writing career on the promise of a Christian awakening that will return America to its Puritan days.
Andrew Roblyer, who cofounded HARO with three other former home-schoolers, says Swanson's unwillingness to engage the new generation's concerns is a dangerous, but common, approach. "It's such a core part of the identity that when you challenge home schooling, I think a lot of parents feel like you are accusing them, each individual parent, like everyone is equally part of the problem," says Roblyer.
Roblyer grew up in a military family, moving often until they reached College Station, where he finished high school and still lives. He was glad to take schoolwork at his own pace, and to avoid the social uprooting he would have faced switching from school to school. Like HARO's other founders, Roblyer was a devoted competitor on the national Christian debate circuit. Farris encouraged debate as a way to prepare the Joshua Generation for its future in politics. Roblyer's family weren't devoted home-schoolers or even conservative Christians; debate was a hobby, not a solemn vocation. But he  debated religion and public policy with students from more fundamentalist backgrounds—a common policy proposal on the circuit was defunding the Department of Education—and he says his debate training taught him to think critically about the institution of home schooling.
"Our parents' generation really had to fight for the right to home-school, but I think that fight has made them very defensive," Roblyer says. "What HARO is saying is, we can address these problems without advocating for some widespread policy change. … We sidestep that entire conversation and say, 'OK, let's remove the government from the picture and look at what we can do to make the community better.'"
The group is building a set of lessons on LGBT acceptance, recognizing learning disabilities, and how to speak out when parents encounter a child suffering neglect or abuse. HARO repeatedly applies for, and is often denied, space at home-school conferences, including a Great Homeschool Conventions seminar in California last year. Roblyer says the home-school establishment is skeptical of anything that could crowd out a parent's rights—especially if it involves reporting another parent to the state.
"There have been cases, regardless of how few and far between, where home-schoolers have been discriminated against," Roblyer says. "And when that happens once, it becomes the rallying cry. So, there's a lot of fear that if they give any ground, they're going to end up giving a lot more."
&
There are signs that home-school leaders are paying attention to concerns about hidden neglect, as Joyce noted in The American Prospect. While the Home School Legal Defense Association may not be interested in touching issues rooted in religion—"Some of the grievances I am reading now against home schooling seem to be merely differences of philosophy in child-rearing," HSLDA attorney Darren Jones told Joyce—the group has created an online guide to recognizing evidence of abuse and intervening. (Joyce points out that the guide still suggests confronting the parents before alerting Child Protective Services.) Meanwhile, some old gatekeepers of the far-right home-school movement are dying off. The San Antonio-based Vision Forum, which for years propagated the dream of a patriarchal fiefdom in every home, collapsed in 2013 under the weight of founder Doug Phillips' sex scandal. No comparable organization has stepped in to take its place.
Research on contemporary home-schoolers suggests that growth in the movement isn't being driven by the Joshua Generation of large Christian families, but by a new group that embraces home schooling as just one option in the broad menu of school-choice possibilities. Historian Milton Gaither describes a shift from "homeschooling" to "home schooling," where learning happens to take place in the home, perhaps online, or in a community college, a weekly co-op or a seminar on pyrotechnics in an adjacent parking lot. All these options leave parents and students less dependent on the institutions that first secured home-schoolers' rights.
The Texas Home School Coalition's Watchmen agree that there's a growing diversity of thought in the home-school community. Jeremy Newman recalls a phrase Tim Lambert uses to describe parents who want to avoid any engagement with state regulation—he refers to their "free-floating anxiety." Newman says home-school parents are getting bolder, empowered by their growing numbers and less rooted in a Leeper-era fear of the state. As his brother Josh says, the shift of opinion reflects a recognition that home schooling today, complex, big and diverse, can't survive on ignorance. "Being forgotten by the government," Josh says, "doesn't get you freedom."
Correction: Mental health checks for home-school students have been proposed, but are not currently in place, in states outside Texas.