Out of Reach
Forgotten by East Texas courts, a woman is left in the care of a husband her family says is abusive.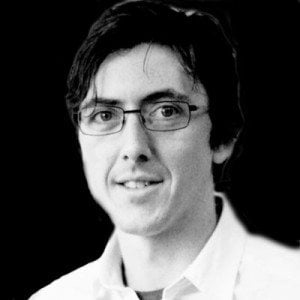 A version of this story ran in the April 2017 issue.
One afternoon in early November, Mary Kadair Crump was headed home from Dallas when she decided to stop in Marshall to visit her niece, whom she hadn't seen in a while. She stopped at a gas station and bought some white roses and two bags of candy. On a short, tree-lined street she found the light-blue house where her niece Patricia Ellis lived with her husband, Darrell, and their two young children. The curtains were drawn and the lawn was overgrown with weeds and vines. "It looked like an abandoned house," Crump recalls.
Crump knocked on the front door. No answer. She tried again at a side door, and then on the windows. Still nothing. She sat in the car and waited. Crump tried asking neighbors if they ever saw Patricia outside. None said they had. Then she began calling to Patricia. "I went around the house maybe four times," she said. "I just kept saying, 'Patricia, this is Aunt Mary, please open the door. … You asked me for help. I'm trying to come help you.'"
She'd last seen her niece five years earlier, at a big family reunion at Crump's house in Louisiana to celebrate her mother's 90th birthday. "I was getting ready to cut the cake and she said, 'Aunt Mary, oh my God, I can't take it anymore. You have to help me out of this,'" Crump recalls. The two ducked into a bedroom, where, according to Crump, Patricia confided that Darrell had been yelling at her, making threats and limiting who she could see outside the home. Within moments, they were interrupted by banging on the door, and the sound of Darrell yelling from the other side. Crump said that when she opened the door, Darrell pushed her aside and led Patricia to their car while Crump and the rest of the family watched, stunned. "It was a party. I didn't really know how to handle it," Crump said.
Hardly anyone in the family has seen Patricia since. She'll be 47 in April. When Patricia's old friends go to visit her at home, they say, Darrell turns them away. Letters go unanswered, presents are returned. Calls to Patricia's old phone number just ring and ring. Her friends and family had limited access to Patricia during a series of hospital stays, when she was treated for depression, postpartum psychosis and other psychological disorders. But a few years ago, they say, Darrell began to shut them out entirely, and did so with help from the state of Texas.
In March 2014, an East Texas court appointed Darrell as Patricia's legal guardian. On the basis of a statement from Darrell and a doctor's statement declaring Patricia incapacitated, Smith County Judge Joel Baker granted Darrell authority over Patricia's medical care. It was a narrowly written order, and a temporary one, but family members say Darrell has used it to bar them from visiting Patricia at the hospital and to threaten them with arrest if they come to his house. Darrell has also, according to medical records, used his authority to authorize electroconvulsive therapy, or ECT, a treatment that he said Patricia had refused. He even lobbied to continue it after a team of doctors said it was of no benefit. In shutting out her friends and family, Darrell has told the court, he is only acting on his wife's wishes, and that her condition worsens when her sister and mother come around. But Patricia's family members are unified in their opposition to Darrell. Even his own siblings have contributed to efforts to reach Patricia.
The guardianship of Patricia Ellis is a knotted mess of intrafamily intrigue and accusations, as are many matters that go before probate courts every day. What makes Patricia's case remarkable, and what has worried advocates and legal experts consulted by the Observer, is how long it has dragged on without a ruling. An ordeal that, by law, should have typically lasted just two months remains unresolved after three years. Additionally, by neglecting basic safeguards, a handful of judges and lawyers in East Texas have effectively given Darrell unchecked control over his wife's affairs, leaving Patricia's family to vainly search for help outside the courts.
Each state has its own system of guardianship or conservatorship, meant to protect vulnerable people from abuse and neglect when they can no longer protect themselves. It's a process typically initiated by a family member or doctor, who must prove to a judge that the person is incapable of making his or her own personal or financial decisions. With the judge's blessing, a family member, a friend or a hired professional might assume the incapacitated person's most basic rights, such as deciding whom they see, where they live and how they spend money. Guardians act as an extension of the state, and it's up to the court to ensure a guardian doesn't abuse the privilege. Under Texas law, temporary guardianship is designed for special cases when "immediate" action is necessary, and "takes precedence over all matters" before a judge.
More than 50,000 Texans live under guardianship today, but the quality of the state's protection varies wildly from one county to the next. In an ongoing investigation by the Observer, it has become clear that many counties are simply overwhelmed by the cost and complexity of this oversight role. An audit of 11 Texas counties begun last year by state court officials suggests that almost half of the guardianships in Texas are out-of-date or missing some of the paperwork judges need to keep tabs on them. Among the problems they found: temporary guardianships that remained open for years. Many counties simply don't have the staff to provide investigators and monitors, or to hear cases in a timely fashion.
Such problems are particularly acute in small counties like Smith, where Patricia's case lingered for years. Lawyers' fees on both sides have totaled thousands of dollars. Last fall, the case was moved to Patricia and Darrell's home county, Harrison, where a judge closed the temporary guardianship and dressed down the attorneys and judges who let it go on so long. But the judge has so far not resolved the question of who Patricia's permanent guardian should be, or whether she needs one at all.
"If she was that freaking scared five years ago, and he's had control over her for five more years, no telling what state she's in," Crump says, recalling the incident at her mother's birthday party. "I think my niece needs serious help and I think the courts have 100 percent let her down, big-time. And we don't really know what else to do."
Patricia was in her mid-30s, a second-grade teacher at a religious school, when she met Darrell. He was 13 years older, a self-employed bank examiner who'd been married twice before. Though Darrell lived in Marshall, he drove half an hour each Sunday to attend the same Assembly of God congregation Patricia belonged to in Shreveport, Louisiana. "Patricia was just a lively, bubbly person, always smiling and laughing," says Tanya Trotter, who joined Patricia at the church's young adults group and went with her on mission trips. Patricia married Darrell in 2005. Theirs was a covenant marriage, an arrangement that, under Louisiana law, can be undone only after marital counseling and if one party has committed adultery or another serious wrong.
Almost immediately after the wedding, Patricia's family grew worried that Darrell was controlling his new wife, beginning, they said, when he returned the wedding gifts to Dillard's. "As a young adult, she was always just very… she was saint-like," says Patricia's sister, Kathleen Kadair. "And in my opinion, he was aware of this. He was getting a 'good wife' in his mind, someone who would never speak against him."
In the years after they married, Patricia quit working and began visiting her family less often. She stopped coming to the young adults group, explaining, according to friends, that Darrell preferred that she only socialize with married women. In May 2009, she had their first child, a girl. One night in August of that year, family members say Darrell left to buy groceries and Patricia called the Marshall police; according to a dispatch report, she claimed Darrell had threatened her. Police arrived at 10:30 p.m. An hour later, family members say, she was taken by ambulance to a hospital in Marshall. A few days later, she was transferred to Rusk State Hospital, where she spent three weeks under treatment for postpartum depression.
This, at age 39, was the beginning of years of intensive mental health treatment, including a number of hospital stays for weeks or months at a time. Patricia's diagnoses, according to medical records, shifted between postpartum depression, bipolar disorder and psychotic depression. Trotter, Patricia's old church friend, recalls visiting her during one stay in 2011. "We asked her, 'On a scale of one to 10, could you tell us how fearful you are to go home?'" Trotter says. "She didn't talk very much, but she did say an eight."
An April 2011 medical report from Willis-Knighton South and the Center for Women's Health in Shreveport quotes Patricia directly: "I don't want to stay in my room. I want to be around people. I've been isolated."
A doctor wrote during that same stay, "She feels like she is isolated because her husband will not let her family visit." Another note reads, "She alluded to verbal and mental abuse by spouse but would not go into specifics. Did say he sometimes would make her feel stupid in front of others. She says this isn't right and she doesn't want to go back to that."
"Patient inquired whether she could be discharged to her mother's care," a nurse's note reads.
In 2011, shortly after the birth of their son, Darrell filed a custody suit, requesting sole authority to determine where the children live. (Darrell later dropped the suit.) Outside of hospital visits, Patricia's family saw her less often. Darrell's sister, Karen Heddins, says Darrell would offer dubious excuses for Patricia's absence — including that she had choir practice, though they'd never known Patricia to belong to a choir.
Without Patricia, Darrell began bringing their kids to visits with Patricia's mother, Lynne Gabler, at a Shreveport Chick-fil-A. "He kept saying Patricia doesn't want to come," Gabler says. "He said she dropped her phone in the water, and her phone went away. And suddenly her car went away, he sold it."
Nothing in the court record suggests that anyone, including Patricia's court-appointed advocate, informed Judge Baker of this history before he appointed Darrell as his wife's guardian.
In spring 2014, Patricia was admitted to the East Texas Medical Center in Tyler. She was "depressed to the point where she is refusing treatment, medicine, and is not eating and drinking enough to sustain her weight and health," according to a petition for guardianship Darrell filed in court at the time. Darrell wanted Patricia admitted to Terrell State Hospital for ECT treatment recommended by Tyler psychiatrist Theresa Vail. But doctors aren't allowed to administer ECT without a patient's consent, which Darrell told the court Patricia had refused to give.
As his wife's guardian, Darrell would have the legal authority to break the impasse. On March 11, 2014, he went to the Smith County Courthouse in downtown Tyler, armed with a doctor's report confirming that Patricia suffered from psychotic depression and was incapable of making her own medical decisions. He asked Judge Baker to name him as his wife's temporary guardian.
The request landed in a pile of paperwork. Like many county judges who oversee guardianships, Baker had a staggering caseload. In August 2015, his court had 800 active guardianship cases, more than all but 14 of Texas' 254 counties.
Nonetheless, Darrell's petition for temporary guardianship triggered a series of events that, according to state law, had to happen fast. First came the appointment of an attorney as well as a guardian ad litem to advocate for Patricia's interests, to investigate whether the guardianship was necessary and to weigh alternatives. The morning after Darrell filed his petition, Baker appointed Kevin Ferrier, an attorney, to serve in both roles.
The next day, according to court records, Ferrier spent an hour visiting Patricia and Darrell at the hospital. After a 45-minute court hearing, Baker approved Darrell's temporary guardianship. Normally, Ferrier's duty as an advocate would be a vital protection against a guardian hoping to abuse his role, but based on notes on his invoices, it's not clear that Ferrier visited Patricia without Darrell present until at least five months later.
Under this temporary guardianship, Patricia lost the right to make decisions about her own medical care. The Texas Guardianship Association says temporary actions are "reserved for critical situations when there is imminent danger," whereas permanent guardianships are designed for long-term cases. But after Darrell's two-month term ran out, he returned to Baker's courtroom in June to request another temporary order. Patricia, he wrote, "underwent ECT Treatment and has responded well but needs additional treatment to fully recover and won't consent." A doctor at Terrell State Hospital described Patricia as incapacitated and noted that she "requires total care most of the time" and "has periods of days at a time when she does not walk or talk." The doctor didn't state whether she recommended more ECT treatment or if it was helping Patricia.
Baker reappointed Ferrier, who contested the temporary guardianship with a "general denial," a routine filing in guardianships. Ferrier cited a "lack of evidence" for Darrell's claims but didn't put specific concerns in writing. (Baker and Ferrier both declined repeated requests for comment on this case.) After another hearing, Baker awarded Darrell temporary guardianship again. Six weeks went by. Then on July 23, Darrell applied for permanent guardianship; Ferrier contested that as well. Ironically, this challenge from Ferrier allowed Darrell to further prolong his temporary guardianship, because state law allows for extensions until a dispute over permanent guardianship is resolved. Baker agreed in August 2014 to extend Darrell's temporary guardianship "until further Order of this Court."
Gabler says she had no idea about any of this at the time — the guardianships, the ECT treatments or Patricia's stay at Terrell — even though she saw Patricia and Darrell three times from March to August. Patricia, she says, seemed quiet and deferential, but gave no sign that she'd been in such dire condition. It wasn't until August that Gabler received her first notice from Baker's court, informing her of Darrell's latest petition for guardianship.
That Gabler only learned of the guardianship then was another failure of the Smith County courts. (Court administrators Lynn McGinnis and Tina Knighton did not respond to repeated requests over three months.) By state law, anyone applying to be a guardian must provide a list of close family members to contact. According to court records, in Darrell's first two applications for temporary guardianships he listed Patricia's mother, father and sister by name but gave their addresses as "unknown."
Once she heard of Darrell's plans, Gabler hired her own lawyer. She filed an objection in late August 2014, citing Darrell's "history of abuse and neglect" of Patricia. If the court did find Patricia incapacitated, Gabler argued that she would be the proper guardian for her daughter. Three days later, Darrell responded that Gabler should be "disqualified," pointing to a provision barring guardians with "notoriously bad conduct," but did not provide any examples.
Unpacking complicated family business in a courtroom is challenging work. "The big expensive cases are where there's this family infighting," says Travis County Probate Judge Guy Herman, who has presided over guardianship cases for decades. Herman says he has seen cases where parents suspect that a husband has caused his wife's incapacitation. To win in court, the parents would have to show that the husband is disqualified as a guardian. Otherwise, state law gives preference to spouses in such disputes.
But in Patricia's case, court records show little substantive discussion of Patricia's condition, or of her mother's or Darrell's fitness as guardian. Smith County courts never held a single hearing on the permanent guardianship. The inch-thick folder is primarily a record of rescheduled court dates and mounting lawyer's bills. Ferrier filed periodic invoices totaling more than $8,500 over the next 16 months for work done at $250 an hour. For sitting through more than nine hours of depositions with Darrell and Gabler — during which, according to transcription cover sheets included with his bill, he didn't ask any questions — he charged Patricia $2,612.50. Apparently incapable of making her own decisions, Patricia was likely in no position to write her lawyer a check.
It was up to Darrell, then, to pay the lawyer who was opposing his guardianship. He had little motivation to pay, and indeed, he kept Ferrier waiting for months. "It's a huge conflict of interest," Patricia's aunt, Ann Guissinger, says, "because we've had the abuser being asked to pay the ad litem." The case dragged on. Patricia's family members said that one trial date was canceled because Ferrier demanded back pay.
In July 2015, Patricia's father, John Kadair, wrote to the court pleading for action. "No one in Patricia's or [the] Ellis family can get an answer as to why this case has become deadlocked by the lawyers," he wrote. In a separate letter on behalf of the entire family, Patricia's sister, Kathleen, wrote to the Smith County clerk: "The fact that an abusive husband can remain in a guardianship role overseen by the court system is nothing less than criminal."
Darrell, who did not respond to phone calls, emails or a letter from the Observer, may have a strong argument to show that he's best suited to look after his wife. But after almost three years, and despite state law suggesting courts adjudicate temporary guardianships in a timely fashion, no judge rendered a decision on whether, or with whom, Patricia should be placed in guardianship.
In January 2015, the case was abruptly transferred from Baker's court to another judge in Smith County, Floyd Getz. The case remained there for more than a year. The only hearing the case ever got in Getz's courtroom was in January 2016, when Darrell was summoned to settle the matter of Ferrier's bill.
Darrell's supposedly temporary power to steer Patricia's medical care endured as she spent around a year at the Terrell State Hospital. In February 2016 she returned to her home in Marshall, where, her friends and family say, Darrell refused visitors. "He has completely isolated her," Trotter says. "He will not let family see her. He will not let friends see her. The last message we have is if anyone tries to come over there, he will call the police."
Occasionally, Patricia's family have asked the police to do a welfare check, but Gabler says they've never gotten past the front door. "They can't really do anything," Gabler says. "They can go to the door and ask if she's OK. He answers the door and says, 'Oh yes, everything's fine, we just went to Wal-Mart.'"
In another county — one that devotes more resources to guardianship — a court-appointed monitor might visit Patricia apart from Darrell and file a report with the court about her well-being. But these programs are optional in all but the largest counties, and Smith County doesn't have one.
The quality of oversight can depend on where you happen to live, says Herman, who worked at the Capitol to expand court investigator programs. "First, we knew [the Legislature] wasn't going to pay for it themselves. And if we said every single county had to have it, we'd have opposition to it from counties that just don't want to spend any money," Herman says. "There are some counties that step up to the plate and there are some that don't."
So while they waited for a new court hearing, Patricia's family sought help elsewhere. Kathleen kept a running timeline of her contacts with 22 state agencies and nonprofit groups, filling her days making phone calls and writing complaints. "I'm looking at a table that can seat 12 to 15 people," she told me one day last fall, "and it's covered in paper."
Shortly after Patricia's release from Terrell State Hospital, Gabler appealed again to the court, worried by what she'd heard of her daughter's condition. For example, Darrell continued to lobby for more treatments even after doctors said they wouldn't help. "It is the decision of the ECT consult here that the patient would not benefit from further ECTs," read one Terrell doctor's note from December 2015. Gabler filed a motion with Judge Getz asking for an "emergency hearing," to be held within 10 days, to grant her access to visit Patricia. She said the records suggested Patricia's health was "in significant decline." Darrell disagreed, stating that Patricia's "health and wellbeing have deteriorated after contact with" her family. "Patricia Ellis does not wish to see LYNNE GABLER and/or KATHLEEN KADAIR," he wrote.
Rather than hold the hearing, in late July Getz requested that the case be transferred to Harrison County, where Darrell and Patricia lived. It took about 15 minutes in Judge Joe Black's courtroom to close the temporary guardianship in October. Black expressed astonishment that the temporary guardianship had been left open for 18 months.
"This case is dismissed. Immediately," Black said, according to a transcript of the hearing. "I only accepted [this case] because I knew in Tyler it wasn't going to get dismissed. Tell me how it is still pending."
Judge Black sounded committed to deciding who, if anyone, should be named permanent guardian. "Let's get a hearing within 30 days," he told Darrell's attorney, "because this needs to be heard. Let's get this resolved."
It has been almost six months since then, with no hearing scheduled, according to Gabler. At home, Gabler prays for Patricia's recovery and worries about the cost of hiring a new lawyer. Just to review the thick case file, she's been told, will cost thousands. "It's gone for so long and nothing has happened," she says.
Trotter just wants some reassurance. "We have an army of people that want to know, where's Patricia? Where is our friend? … Just to know, 'Oh, she's getting wonderful care.' That would be great to know."
Back outside the Ellis home last November, Mary Kadair Crump continued circling, trying to get Patricia's attention. At one point, she thought a curtain rustled in the window.
"If she told me, 'Aunt Mary, don't ever contact me again,' and I thought she was in her right mind, I would," Crump says. "The last words that she has spoken to me — this is what haunts me — the last words that my niece said to me were, 'You've got to help me get out of this.'"
After more than two hours outside the house, she left. A storm was on the way and she had a long drive home. "There was nothing else I could do," Crump says.
This article appears in the April 2017 issue of the Texas Observer. Read more from the issue or become a member now to see our reporting before it's published online.