Texas Democrats Scramble to Explain Support for Bill Limiting Syrian Refugees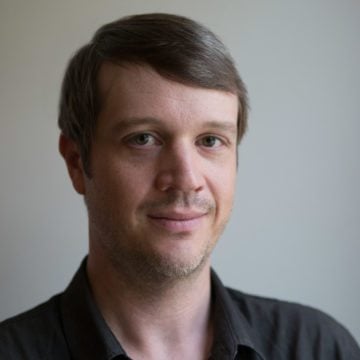 When Congressional Democrats joined forces with Republicans to back a House bill that would intensify scrutiny of Syrian and Iraqi refugees, Lloyd Doggett's "yes" vote came as one of the biggest surprises. In a rebuke to the White House, Doggett and 46 other Democrats on Thursday supported HR 4038, which would add layers to the already unwieldy refugee screening process. President Obama has pledged to veto the legislation if it clears the Senate.
Although screening for potential refugees now takes up to two years and includes background checks by the national counterterrorism center, FBI and Defense Department, HR 4038 would add more layers. It would require that the heads of three agencies — the secretary of the Department of Homeland Security, the FBI director and the Director of National Intelligence — unanimously certify that each refugee accepted by the United States "is not a threat to the security" of the country.  
The five Texas Democrats who voted for the bill are Marc Veasey of Fort Worth, Gene Green of Houston, Henry Cuellar of Laredo, Filemon Vela Jr. of Harlingen as well as Doggett. Cuellar and Vela, members of the conservative-leaning Blue Dog Coalition, often stake out positions anathema to progressives.
But Doggett, who represents a solidly Democratic district that stretches from East Austin down I-35 to San Antonio, has made a career out of going toe to toe with Republicans. Last week, he spoke at a fundraiser for Grassroots Leadership, an Austin group working to end family detention centers, and called out Governor Greg Abbott earlier this week for trying to block Syrian refugees from coming to Texas.
After the Thursday vote, Doggett put out a statement calling the bill "partisan" and suggested that it wouldn't accomplish much, which left some of his constituents scratching their heads. "This was clearly something designed to show that Democrats are weak on terrorism and Republicans are strong," Doggett said in a phone interview with me Friday.
So why did he vote for it?
He described his support as a response to escalating post-Paris anxiety and as a tactical move aimed at the long-running battle with Republicans over immigration.
"We're in a struggle with Republicans over immigration policy and just saying 'no' and condemning their statements is not a winning strategy," Doggett said. "This was not the fight to have" on those issues.
It can't be ignored, he said, that there are plenty of "people of goodwill" who aren't anti-immigrant but are concerned about the risks of terrorism. "Our agenda needs to include addressing legitimate fears that have been stirred out there."
He said the bill's impact on the refugee screening process has been exaggerated. (The Obama administration claims additional screening under the bill could add another two years to a process that already takes 18 to 24 months.)  
Doggett said he had planned to vote against the legislation and even prepared a speech. But meeting with White House officials on Thursday morning changed his mind. They failed to explain to Democrats why they should stand in the way of reasonable-sounding measures, he said. Nor did Democrats come away with a strong sense of why and how they could argue against the legislation.
Doggett said he asked, "Why is it you can't tell us that each of these individuals isn't going to be a safety risk and why would that add any new time to the process that you say is working so effectively?" The officials' answers, he said, were "very unsatisfactory."
The vote came amid an increasingly toxic political climate stoked by GOP leaders who are getting lots of mileage from attacking immigrants, refugees, Muslims and any other marginalized group that can be linked to Islamic terrorism. The significant Democratic support only adds to the sense that fear has the upper hand.
In a statement following the vote, Cuellar said, "We do need a very tough screening process for any Syrian refugee who wants to come to the United States."
Veasey's support for the bill seems to have fired up Domingo Garcia, the Fort Worth lawyer who narrowly lost to Veasey in the 2012 Democratic primary. On his law firm blog, Garcia wrote, "Shame on Congressman Marc Veasey for voting with the Republicans and against President Obama, l may have to reconsider running against him."
Representative Beto O'Rourke, who represents El Paso, voted against HR 4038, writing in a post on Medium that it "would create unnecessary, duplicative work and processes for U.S. security agencies" and "significantly delay the current rigorous process by up to two years."
O'Rourke also struck a moral note. "In effect, it would close the door on refugees during the single greatest humanitarian crisis of our time."
In the last four years, the U.S. has taken in only about 1,800 Syrian refugees. The Department of Homeland Security and refugee groups have warned that requiring appointed officials to personally sign off on each refugee could make the process untenable.
Doggett acknowledged that was a concern but said, "I don't accept [Homeland Security's] statement as the final word on this."
Are Syrian and Iraqi refugees fleeing terror and violence really a high security risk? Not a single refugee in the U.S. has been charged with domestic terrorism.
"I don't know that I would put [the risk] at zero but I think it's very low," Doggett said. "When you look at the data about who these people are, you have a large number of children, of women, of seniors. Many of the folks who are coming in already have relatives in stable communities."
Doggett has been taking an unusual and perhaps unexpected amount of heat from constituents over his vote. But he's putting a positive gloss on it. "It's heartening to know that there are so many people who care so deeply about folks who've been the victims of terrorism rather than the cause of it."