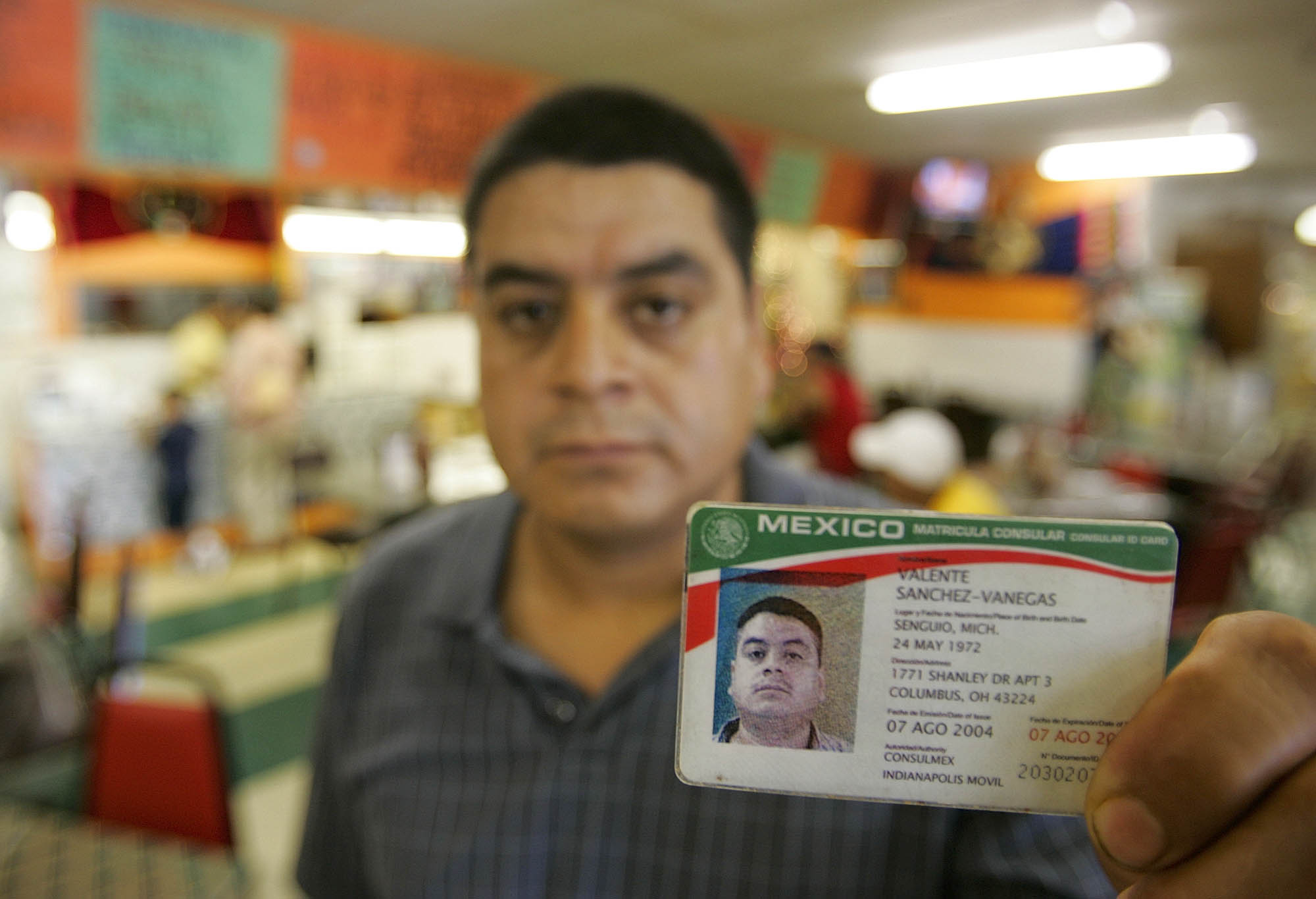 Texas Relents on Birth Certificates for Children of Undocumented Immigrants
Undocumented parents of U.S.-born children will now have an easier time obtaining birth certificates for their kids, thanks to a settlement between the state of Texas and immigrant families who took the state's vital statistics unit to federal court over access to their kids' records.
The state of Texas has agreed to agreed in writing to accept Mexican voter identification cards, recently made available at Mexican consulates in the United States, along with a host of newly specified supporting documents available to undocumented Texans. The state will also conduct an outreach campaign and training with employees concerning acceptable forms of identification.
The Texas Department of State Health Services downplayed the agreement as a minor addendum to an existing list of acceptable documentation, saying it "does not require any changes to DSHS' current rules or policies." But the legal groups representing the dozens of families who eventually joined the suit hailed the settlement as a victory.
South Texas attorney Efrén Olivares, regional legal director for the Texas Civil Rights Project, called the settlement "life-changing."
"Without birth certificates, our clients lived in constant fear of having their families torn apart and their American-born children deported. They also struggled to get access to basic education, health and childcare services," said Olivares in a statement released Monday.
The case goes back more than a year, and originated with what the plaintiffs say was an opaque and irregular process that prevented undocumented parents from being able to present enough proof of their own identities to secure documents for their kids. Some forms of documentation appeared to be valid based on existing rules, but weren't consistently accepted at offices around Texas. South Texas vital statistics offices, according to the lawsuit, were particularly inconsistent.
The fight began with four undocumented women from the Rio Grande Valley who, in May 2015, sued DSHS' Vital Statistics unit. The plaintiffs claimed they'd been denied access to their American-born children's birth certificates because, the state told them, the parents didn't have proper proof of identification.
In the early 2010s, Texas' vital statistics unit began refusing to accept the matricula consular, an ID issued by Mexican consulates to Mexican nationals living in the U.S.
The plaintiffs said they'd been able to use the matricula before to prove their parentage and obtain birth certificates for their citizen kids.
But as part of a rules revision in 2013, the state appears to have changed how it handled the matricula without training vital statistics employees consistently on the policy. (Dallas County, for example, was accepting the matricula until mid-2015.) At issue in the suit was exactly what policy changed, when it changed, and whether the change was politically motivated as part of a wave of growing anti-immigrant sentiment.
Last summer, before the case went to trial, the state unsuccessfully attempted to have the suit dismissed, questioning the importance of birth certificates in the first place. Federal Judge John Pitman roundly criticized those claims in court, telling state attorneys they "shouldn't be spending any more ink or time on that one."
Later, in court, attorneys for the state of Texas claimed that the lawsuit was a ruse to legitimize the matricula in particular, but the settlement agreement does not validate the matricula. Instead, it allows undocumented parents to obtain records using a Mexican voter ID card in combination with secondary forms of ID, such as such as lease agreements, marriage licenses and vehicle registration.
The state has confirmed it will also accept certification documents from the consulates of El Salvador, Guatemala and Honduras.
That kind of work-around — accommodating ID that undocumented Texans could obtain without traveling back to Central America or Mexico — is what attorneys for the South Texas families say they wanted in the first place.
Texas RioGrande Legal Aid's Jennifer Harbury, who represented the American citizen children in the case, said it was court-mandated mediation that ultimately secured the settlement.
"We called many times and wrote many times to the attorney for the state asking them to officially confirm that they were going to take [Mexican voter cards]," said Harbury. "They never answered. They would not confirm to us that they would."
The settlement includes a nine-month probationary period before the lawsuit is dismissed. During that time, Harbury said that her group will be keeping a close eye on how the state rolls out its training campaign as well as how it handles claims made to a case review officer who will track complaints of inappropriate records denials.
"I assume there will be bugs in the system while everybody learns what they have to do, and we're going to watch them very carefully," said Harbury.