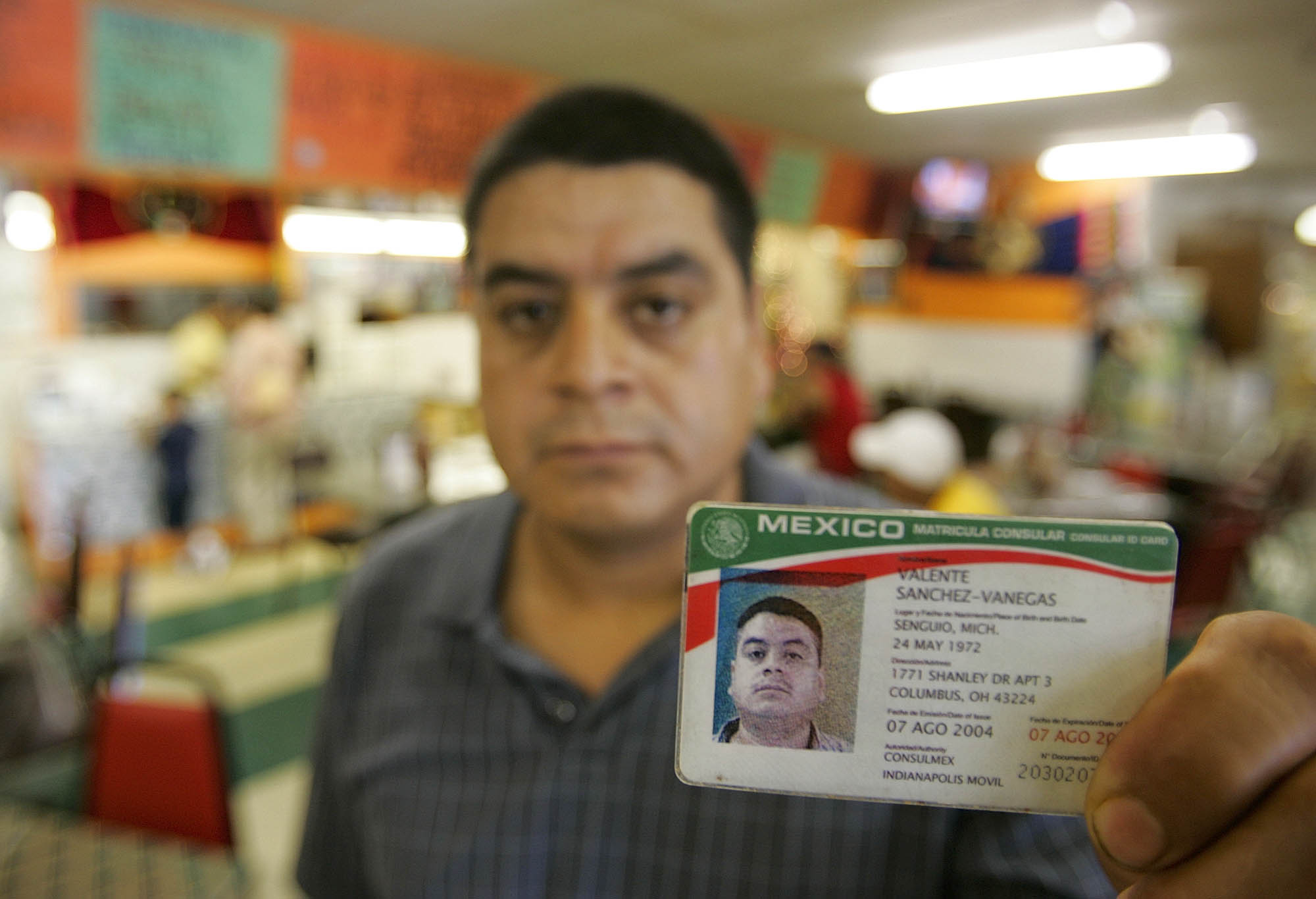 Dismissal of Birth Certificate Case Would Leave Many U.S. Citizen Children in Limbo
Efren Olivares, one of the attorneys representing families whose American-born children have been denied birth certificates, called Texas' motion to dismiss the case this week "outrageous." On Wednesday, Texas Attorney General Ken Paxton asked U.S. District Judge Robert Pitman to dismiss the lawsuit. Paxton claims that Texas has sovereign immunity under the 11th Amendment, and therefore cannot be sued unless it waives that right.
Olivares said if the case is dismissed, hundreds or possibly thousands of U.S. citizen children will be denied the benefits of citizenship. "It's outrageous that the bottom line for them is that this case should be dismissed and these U.S. citizen children should remain without a birth certificate," said Olivares. "I think that's remarkable — in a bad way."
State Rep. Ana Hernandez, D-Houston, issued a written statement Thursday criticizing Paxton for defending the Texas Department of State Health Services' "unconstitutional acts."
"The Department's ID policy is a violation of the 14th Amendment, and punishes American-born children," Hernandez said. "Any legal argument defending this practice or seeking the dismissal of a lawsuit resulting from it cannot possibly pass muster in court. The state is simply wasting taxpayer money on frivolous litigation."
In the last few weeks, at least eight more families have contacted Olivares and his associates to join the lawsuit, which was filed in May. The suit now includes 17 families. Olivares said he expects there will be more. So far, all of the families in the lawsuit live in Hidalgo, Cameron and Starr counties along the border. Citing state policy, local registrars denied the families birth certificates for their U.S.-born children because the parents only had a matricula consular — an official photo ID issued by the Mexican Consulate to Mexican nationals living in the U.S. — or a foreign passport without a current U.S. visa.
The lead plaintiff in the lawsuit is Maria Isabel Perales Serna, who as a youth immigrated to the U.S. from Mexico without authorization. Perales was able to obtain a birth certificate 14 years ago for her daughter born in Texas. On November 24, 2014, she gave birth in a McAllen hospital to her second child. She went to the vital statistics office in McAllen with her matricula consular card, her Mexican passport and the baby's hospital records, thinking that would be more than enough to get a birth certificate for her child, as she had with her first child. But the office told Perales they no longer accepted the matricula consular or her foreign passport unless it had a current U.S. visa.
Olivares said that whether a foreign passport has a U.S. visa is irrelevant — it's a question for federal immigration officials, he said, and not under the state's jurisdiction. He also noted that Texas law considers an official foreign ID with a photo to be an acceptable form of identification. "The law would have to say, 'with the exception of the matricula consular,' but it doesn't," Olivares said.
California accepts the matricula consular as a valid form of identification and New Mexico, unlike Texas, allows undocumented residents to obtain a driver's license, which can be used to get a birth certificate, said Olivares. If Texas' current policy holds, the state faces the prospect of thousands of U.S.-born children being unable to get a birth certificate. That would make it difficult for them to enroll in school, sign up for critical programs such as Head Start, or get a U.S. passport.
Olivares said his legal team plans to file its response to the state within 14 days. They also plan to amend the lawsuit, adding plaintiffs as they come forward with their stories. "We're hearing from more people every week," he said.