Texas Bets on Small Fixes to Reduce Violence in Youth Lockups
Texas' juvenile justice system has a new name and a new structure, but some of the same old problems.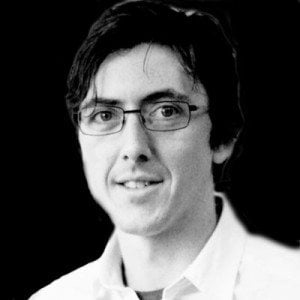 Five years ago, charges of staff-on-youth sex abuse embroiled the Texas Youth Commission in scandal. Since then, lawmakers have struggled to overhaul the broken juvenile justice system.
Those reforms have included a new emphasis on community-based probation. Most recently, they merged the troubled TYC with the juvenile probation commission into a new Texas Juvenile Justice Department, which opened in December 2011. They've got a new name and a new structure, but some of the same problems.
The department's first year has been marked by reports of violence, riots and escapes. An internal audit in April detailed a culture of violence and coercion built around cigarettes, drugs and money at the Giddings State School, "a hierarchy of leadership in the dorms in which youth are bought and owned by other youth."
The department's first director, Cherie Townsend, the former head of TYC, retired in June and was quickly replaced by Jay Kimbrough, the governor's fix-it man who helped guide TYC out of its darkest days back in 2007. (It's a short-term assignment; he'll be replaced on Monday by Dallas County Juvenile Department director Michael Griffiths.)
Texas' two most influential lawmakers on criminal justice issues, Democratic state Sen. John Whitmire and Republican Rep. Jerry Madden, hailed the switch as a much-needed change of direction. "[Townsend's] philosophy to 'love 'em to death'—putting programming above security—didn't work. I don't see us continuing that," Whitmire told the Austin American-Statesman. "The kids are not going to continue to run the place."
The population in Texas' youth detention centers is already down from 4,000 just a few years ago to around 1,100, thanks to community-based probation programs. Now, only kids who've committed a felony are sent to a secure lockup; misdemeanors get you sent to county-run probation. It may be a smaller population, department spokesman Jim Hurley says, but it's also much tougher.
Advocacy groups that have been keeping tabs on Texas' troubled juvenile justice system for years blame the violence on systemic issues like understaffing at detention facilities, high turnover rates, inadequate mental health treatment and, as much as possible, keeping kids close to home. The Texas Criminal Justice Coalition argues that smaller, urban facilities make it easier to recruit and hold onto top-quality staff, and for families to visit. In a survey in January, youth locked up at Giddings cited poor staff relations and few family visits as two of their top concerns.
Even if the department was interested and had the money, such a move would take time. So Kimbrough's most high-profile strategies since taking over involve removing the most violent youths to where they can't cause as much trouble. The department recommends some violent youths for removal to the adult prison system—a decision that will fall to judges, who typically follow agency recommendations. That was always an option for TJJD, but it's happening now at more than three times the rate it has over the last few years.
Then in July, the department reopened a dorm in the McLennan County State Juvenile Correctional Facility in Mart, near Waco, where the most violent kids can be housed in separate cell blocks. It didn't take department officials long to get the new effort, which they call the Phoenix Program, running, and in late August the department invited advocacy groups, Capitol staffers and reporters to have a look at how things were going. So on the last Monday in August, I joined that group of about two dozen in a room just inside the front gate of the Mart facility, where TJJD staff explained how Phoenix was different from the rest of TJJD.
"Within an hour of entering the unit, they notice a difference…a smaller ratio of case managers," a woman said. While there are around 12 youth per staff member in TJJD lockups, in Phoenix the ratio is just four to one. "There's always something going on, there's no time to act out."
Another case manager explained the anger management systems they reinforce with the kids and the consequences for acting out, which can include short-term "segregation" alone in their cell, or "security" confinement for up to 24 or 36 hours.
We moved on to meet some of the first kids chosen for the Phoenix Program, waiting for guards to buzz us through one heavy door after another on the way outside. Out on the wide-open grounds, some kids played flag football while others shot a basketball inside a high-fenced court. Other kids walked, unshackled, in neat rows across the campus. These were all youth in the Mart facility's general population—Phoenix kids are cuffed any time they leave their cell blocks.
There are 14 youth in the Phoenix Program today, and eight of them were waiting for us in the narrow length of the "B" unit, seated on round metal stools by the wall across from their cells.
All wore gray polo shirts, khakis and black Velcro sneakers, and sat quietly as one 16-year-old boy, who'd been named spokesman ahead of time, spoke. He was pulled into the system for assault, he said, and like the rest of the kids in the room, he was sent to Phoenix for assaulting a staff member. "They really work with us here to show us how to control our anger," he said. He answered questions directly, and waited for the next one. He wanted to go to college eventually, he said, and then maybe be a truck driver.
It was a fairly awkward setup, us standing against one wall, them seated at the other, for about 15 minutes. Photographers slid around between the kids and the officers guarding the room to try getting some kind of workable shot of the identically dressed, unmoving kids without showing their faces. Statesman reporter Mike Ward peppered the kids with questions—their daily schedules, which other lockups they'd been in, what they thought of being shipped to adult prison (not much).
A picture emerged of what this program was really doing well: making it feel safer in TJJD lockups. There was more support here, more case managers and counselors looking out for you; and fewer distractions, a smaller chance you'd have to fight 30 or 40 people, or get jumped on your way across the room. Another youth said staff members at his last lockup had a way of joking with him, playfully at first, but in a way that got a rise out of him.
"It's not a good thing to be in here," one 16-year-old kid from San Antonio said. "But sort of, for me, it is."
News coverage has hailed the Phoenix program as a new "intensive counseling" option that "shows early promise" in cutting down on violence across the system.
But advocates say the department rushed into the new program without their consultation. They say they were only given the chance to offer testimony at a hearing before the Texas Juvenile Justice Board—about how much longer kids would remain locked up, or about the length of the school day—in early August, weeks after the program began. At that hearing, Lauren Rose from the group Texans Care for Children raised a deeper issue too, "that [Phoenix] is seen as a final fix to the current crisis when it is really just a Band-Aid on a gaping wound."
Hurley said he doesn't quite get the outrage from the advocate community. He says Kimbrough met with children's advocates four or five times, even about Phoenix specifically, and thought they'd reached an understanding. "Nobody said they had any problems—at the end everybody was in agreement that this was a good step." He stresses that Phoenix isn't the agency's only strategy to restore order.
"There's been a lot of mushing about the Phoenix program as a measure of reform. And it's not," says Texans Care for Children's Eileen Garcia. "The pendulum has swung to something that doesn't look like reform at all."
The concern for advocates like Garcia is that the success of a few youth in the Phoenix Program will distract lawmakers and reaffirm their faith that there's a low-cost alternative to, say, paying better wages to attract better staff. In reality, the same basic rule is still in effect: you get what you pay for.
That the system's most dangerous youth seem to be doing so well in Phoenix only underscores the need for big, system-wide change, says Texas Criminal Justice Coalition analyst Benet Magnuson. If youth continue to do well in Phoenix, it shows the power of a change in atmosphere and more close attention from staff. With just three blocks of eight cells, the Phoenix Program will max out at 24 youth—and finding enough well-qualified staff for that many kids could be tough for the chronically understaffed agency. They've already got their top talent working in the program, and they'll need more as it grows.
Another concern: once youth are out of Phoenix and back in the general population, they'll face all the same social cues and triggers that led them to act up in the first place. TJJD staff said they hope youth that come through the Phoenix Program will become leaders to help change the culture of the other lockups. Magnuson says that would be nice, but it's not something to plan around.
"I obviously wish these kids the best of luck and I think they'll have a lot of skills leaving the Phoenix Program they wouldn't have had coming in," Magnuson says. "But I think it's a little unfair to put the responsibility for changing the culture of these facilities on a handful of kids."
Bobby Jacobs is one of the teachers staffing TJJD's new Phoenix Program. "Kids are no different," he says. "Their needs are different."