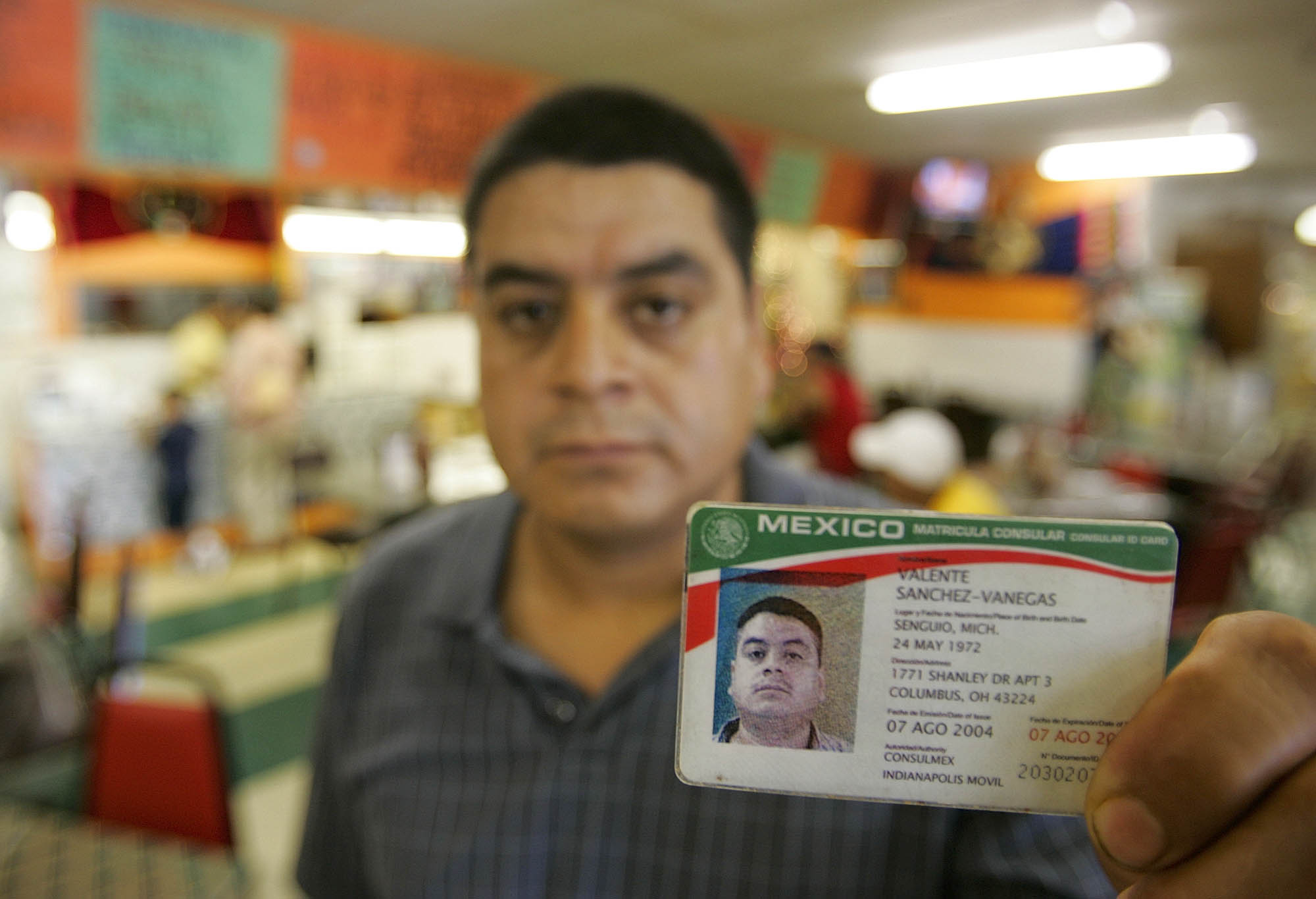 No Work-Around Before Birth Certificate Case Goes to Trial
A version of this story ran in the November 2015 issue.
As debate over birthright citizenship peppers the Republican presidential race, Texas is acting as something of a test case for what the denial of that citizenship might look like in practice.
Dozens of undocumented Texans, on behalf of their U.S.-born children, have joined a lawsuit against the Texas Department of State Health Services (DSHS) in federal court, arguing that their kids, mostly infants and toddlers, have been denied birth certificates. The parents say that years ago, state bureaucrats accepted certain forms of foreign-issued documentation for vital records, but that they later ceased accepting that documentation amid a wave of anti-immigrant sentiment.
In mid-October, a federal judge issued a decision denying the parents' request that Texas be compelled to find a temporary means by which to issue the birth certificates. "Although the Plaintiffs have provided evidence which raises grave concerns regarding the treatment of citizen children born to immigrant parents," wrote U.S District Judge Robert Pitman, he would allow the state to continue using its disputed vital records protocols while the plaintiffs' case makes its way through the courts.
The central question: whether the state of Texas essentially changed the rules without warning. In order to answer that question, Pitman wrote, the court would need the kind of robust evidentiary record that could only be established during trial.
Earlier in the month, while arguing for a temporary work-around to the state's birth certificate policy, Texas RioGrande Legal Aid attorney Jennifer Harbury said that Texas has "locked all available doors" to her clients by not creating a means by which undocumented family members can prove their identities to get their American kids' records. The state's list of acceptable forms of foreign ID includes valid passports with visas or current driver's licenses, many of which are largely unavailable to undocumented Texans.
But many of these families do have the matricula consular, a photo ID issued by the Mexican consulate, which they say they've used in the past to get vital records. Texas law does not expressly reject the matricula, and other states, including California, accept it as a valid form of ID. Dallas County even accepted the matricula as recently as this year.
DSHS counters that it has never accepted the matricula, due to concerns about the integrity of the identity validation process for matricula applicants. But the fact that some of the plaintiffs' older children have birth certificates obtained with the matricula, along with a 2008 letter from DSHS to the Mexican consulate, indicates that the policy is not, and has not always been, as clear-cut as DSHS has claimed.
The June 2008 letter, signed by DSHS' then-Chief Operating Officer Dee Porter, is addressed to then-consul general of Mexico Rosalba Ojeda. In it, Porter writes that an attorney for the agency had researched the issue and "it is the conclusion of the Department that the Matricula Consular identity cards are not a secure form of identification" for obtaining vital records. The Observer also obtained internal documents showing DSHS employees discussing the acceptability of the matricula around the same time.
It's unclear whether the 2008 correspondence is the first time DSHS articulated a formal policy against the matricula, and even Texas legislators haven't been able to get clarification from DSHS about the policy.
State Representative Gene Wu, D-Houston, has twice asked DSHS by letter in July and August for an explanation about the policy's origins and implementation. A staffer in his office told the Observer that DSHS has confirmed receipt of the letters and is working on a response, but that Wu's office has received "nothing substantive."
For now, American kids and their families will have to wait for trial, and for a judge to decide whether this is a case of insufficient communication and policy enforcement, or something more unsettling: a xenophobic, politically motivated attempt to deny citizens their birthright.