TCEQ Stirs From Its Slumber
NULL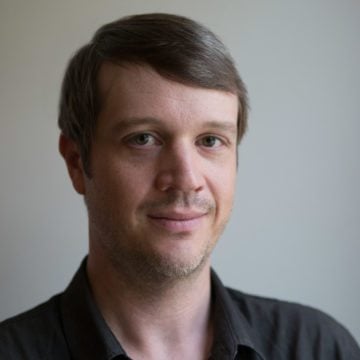 Evidence that natural gas activity in the Barnett Shale is fouling the air has mounted to the point that even TCEQ, perhaps the laissez-est of laissez faire regulatory agencies, has bluntly acknowledged the problem and promised to take action.
The tipping point came shortly after the town of DISH, situated near a hotspot of natural gas compressors, released the results of an ambient air study. Conducted by Wolf Eagle Engineering for DISH, the study showed alarmingly high levels of cancer-causing chemicals and neurotoxins associated with natural gas.
At first, TCEQ simply recommended more study of the issue, a wise idea but not one sufficient to appease people worried about exposure to harmful toxins.
But apparently TCEQ's own testing, obtained by the Denton Record-Chronicle, corroborated the DISH study.
State environmental inspectors found emissions at some eye-popping levels during short monitoring visits in August and October, including particularly high readings obtained at the fence line of a wellhead west of Dish where an operator reportedly left production equipment open.

Identified only as "Site 8" about five miles west of Dish, inspectors with the Texas Commission on Environmental Quality found more than 30 compounds at elevated levels at 5 p.m. on Aug. 26, including all four of the "BTEX" carcinogens, according to documents obtained by the Denton Record-Chronicle.

Specifically, inspectors measured 15 parts per million by volume of benzene, 21 ppm of toluene, 7.4 ppm of ethylbenzene, and 20 ppm of xylene.
Those levels were serious enough to light a fire underneath TCEQ Chief Toxicologist Michael Honeycutt. WFAA:
"The highs that we found are relatively high, some pretty high numbers, a thousand parts per billion," he said. "That would be equivalent to opening a can of gasoline and holding it up under your nose."

Dr. Honeycutt went to TCEQ's executive director. "I'm not a Chicken Little toxicologist," he said. "That got his attention."
Those are some pretty inflammatory statements, at least for an agency loathe to say anything ill of the industries it regulates. But what does TCEQ plan to do about the problem?
State environmental regulators want natural gas companies to voluntarily emit less air pollution after tests showed high levels of a cancer-causing chemical near wells in the Barnett Shale gas field.

On Nov. 13, regulators from the Texas Commission on Environmental Quality and the Barnett's eight biggest operators discussed ways to cut benzene emissions, said Michael Honeycutt, chief of the commission's toxicology section.
Given the history of "voluntary" pollution programs in Texas (Gov. Bush's industry-written, voluntary plan to close clean air loopholes, for example), one should be skeptical about the success of "ask nicely." FWIW, a TCEQ spokesman told me that this approach is "not an official TCEQ policy" and not in writing.
Meanwhile, Mayor Tillman has run out of patience.
"This just keeps getting worse and worse," Tillman said.

An increasingly vocal critic of the industry, Tillman called for regular monitoring and strict enforcement of state environmental regulations.

"These guys need to get regularly inspected, and fined, otherwise it will never stop," Tillman said.