TCEQ Fesses Up: More Benzene Data Withheld from Public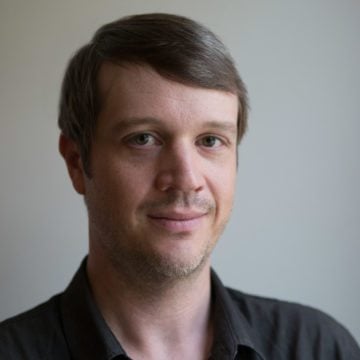 The Texas Commission on Environmental Quality today came clean about additional elevated benzene levels in the Fort Worth area.
The agency revealed air monitoring data collected in April to state Sen. Wendy Davis today. The data dump was apparently in response to a 30-part open records request filed by Davis last week. (Davis filed the request after the Observer reported that the TCEQ had suppressed information on toxic air emissions in Tarrant County.)
Davis' office said the agency knew about the latest benzene findings last week, even as upper brass were promising to improve communications with the public and elected officials.
Here is a portion of the Davis press release:
Senator Davis' office was notified today by the agency of three additional benzene exposures in Tarrant County – two locations in Fort Worth and one in an unincorporated part of Tarrant County, just west of Benbrook.

The latest levels were apparently detected during mobile monitoring trips conducted by TCEQ in Tarrant County from Apr. 19-23, 2010.

"It is apparent that the TCEQ will continue to hide data crucial to the public's health," Davis said. "I am going to expect of TCEQ that they will release all information relevant to the safety of our community."
In an email to Davis, TCEQ executive director Mark Vickery provided details about the locations of the elevated benzene levels.
During this trip, we visited 97 sites, of which 38 were previously sampled and 59 were at new locations. We collected twelve short-term samples, six of which were downwind and six were upwind from oil and gas facilities. Of these twelve samples, three results returned benzene concentrations that warrant further review. These three results are summarized below:

Sample FWFS1004-68 resulted in 3.2 ppbv [parts per billion by volume] of benzene on April 21, 2010. This 30-minute sample was collected in Forth Worth downwind of the Chesapeake Energy, Texas Midstream Gas Services, S & B Compressor Station off Corbett business Drive, approximately 0.2 miles south from East Berry Street and 50 yards east of Corbett Business Drive. In addition, grab SampleFWFS1004-84 detected 6.3 ppbv of benzene on April 21, 2010. The sample location remained the same in each of these instances.

Sample FWFS1004-75 resulted in 1.9 ppbv of benzene on April 22, 2010. This grab sample was collected downwind of the Ecana Oil & Gas Compressor Station – DAB Well 5H site that lies approximately 130 feet south of Interstate 20 Access Road and 0.25 miles east of Markum Ranch Road.
The long-term health-based standard is 1.4 parts per billion.
In a letter to the City of Fort Worth today, TCEQ argues that it is "both scientifically inaccurate and ill-advised to compare a short-term air sample to a long-term air monitoring comparison value." The short-term standard is 180 parts per billion, so the three samples gathered in Fort Worth are far below levels that the state considers potentially harmful to public health.
I think they're missing the point just a bit. Davis and others are calling for transparency from TCEQ, not wading into the technical arguments surrounding air sampling.