SXSWeco: Jigar Shah and U.S. Sen. Byron Dorgan Attempt to Make Renewable Energy Inspirational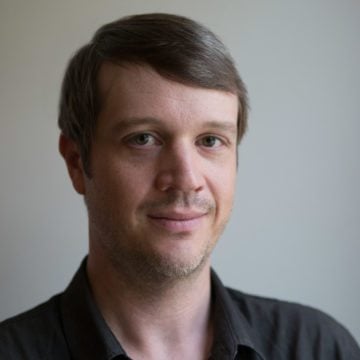 These are not times that can be said to inspire, not least for environmentalists and clean energy enthusiasts facing a domestic oil and gas boom, a hostile political environment and a presidential candidate (Romney) who declared last night, "I like coal" but failed, as did Obama, to so much as mention climate change.
But today at the second-annual SXSWeco, solar entrepreneur Jigar Shah and former Democratic U.S. Sen. Byron Dorgan gave it a shot.
Not surprisingly, Shah said he found the much-ballyhooed natural gas boom rather uninspiring. Cheap gas is displacing coal but it leaves in place the status quo: an electric grid anchored by centralized power stations burning fossil fuels. People aren't moved by that, he suggested. What's exciting, he said, is deploying solar power and other renewables within a smart grid that lets people control their home energy use and "give the middle finger" to the big bad utility. "That is something that is cool, it's very inspirational," he said.
Also not inspiring: Romney and Obama's energy policies—even one of Obama's signature environmental policies, aggressive mileage standards for new vehicles.
"To me that's not inspirational," Shah said. "That's just energy jargon, that's regulatory."
Inspirational: The fact, in his view, that clean energy and energy efficiency "is the largest wealth creation opportunity on the planet."
Developing nations won't sacrifice to save the planet; they will, however, embrace renewable energy if it can be shown to bring them prosperity, Shah said.
Despite his sweeping pronouncements, or maybe because of them, I found Shah's speech weirdly uninspiring. He has the nerdy swagger of the type of entrepreneur who's a hit at Davos or the Aspen Ideas Festival. I don't see his message resonating in say, Peoria, or Pearland, Texas. Even here, among the greentech faithful, some of his statements induced eye-rolling.
Innovation, he declared, is impossible to accomplish without absurd amounts of money. "You can't do anything for less than a trillion dollars," he said to snickering.
(Dorgan had a great response: The Facebook founders didn't need a trillion dollars and neither did the protestors in Egypt.)
Responding to a question from an audience member, Shah pronounced millennials brainwashed to "believe capitalism doesn't exist… I am so sick and tired of them."
By the end, Shah was grabbing us by our lapels (or LL Bean collars) and demanding enthusiasm.
"Find some goddamn inspiration and… bring the outrage," he said. Well, since you put it that way….
Dorgan, despite his corporate-Democrat positions on subsidies for corn ethanol (he's from North Dakota, after all) and his oblique defense of fracking as a key to "energy independence," offered a bit more in the way of inspiration.
Dorgan pointed to the Curiosity Rover, a plutonium-powered vehicle that's currently tooling around Mars.
"If we can do these things that take your breath away why can't we do more profound and less difficult things here on Planet Earth?" he asked.
Like a national renewable energy standard—a mandate for solar, wind and geothermal—that Dorgan failed to get passed during his time in the Senate.
Maybe part of the problem is the branding, Dorgan pondered.
"We Democrats talk like twits," he said, laughing. "'Renewable portfolio standard' is a hell of a slogan."
Watching the Romney-Obama debate last night, Dorgan said he "almost fell off [his] chair" when Obama failed to push back Romney's criticism of his spending on clean energy. What Obama should have said, Dorgan insisted: "You can't accuse me of that, you've gotta credit me for that."
At the same time, Dorgan made clear that he's a fan of increased oil and gas production, at least domestically. "We are not going to wake up some day and decide that oil doesn't have value or that we won't be using oil and gas," he said. But the future—at least in the transportation sector—belongs to electric vehicles, hydrogen fuel cells, biofuels, he said. When the present will catch up to the future, Dorgan did not say.