How We Got Here: The Disturbing Path that Leads to Child Prison Camps
Trump and Sessions are uniquely awful. But it's also true that the road to this fresh hell was laid, at least in part, by Bush and Obama.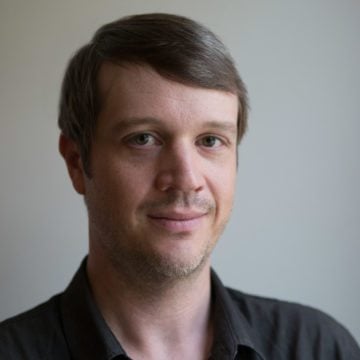 Above: Central American children at a Border Patrol processing center in 2014.
One of the fresh horrors this week: The Trump administration is considering housing immigrant children in tents at three Texas military bases. On one level, these tent cities, as they've been branded on social media, have a practical purpose. They are provisional solutions to an artificial overcrowding problem. Jeff Beauregard Sessions — who looks more and more these days like a po-faced gremlin that's been given the keys to the plantation — has decided to criminally prosecute anyone who crosses the border without authorization, including parents traveling with children. Since kids can't (yet) go to prison with mom and dad, the federal government must — by its cruel logic — seize the children and turn them over to the temporary custody of the U.S. Department of Health and Human Services. But HHS facilities are at 95 percent capacity. There's no more room at the inn for Sessions' growing collection of traumatized youngsters. The attorney general, however, is not a man easily deterred by human rights, laws protecting asylum-seekers, or the "optics" of stacking kids like cordwood near the 1st Armored Division. Thus, the brain trust has landed on tents. Maybe Joe Arpaio was tapped for ideas?
Like many Trump border/immigration proposals, this is both new and not new. What's new is the extreme cruelty of prosecuting parents, many of them asylum-seekers fleeing unbearable violence in their home countries, for the misdemeanor offense of illegal entry. The law has been on the books for a long time, but previous administrations have exercised discretion in a way that excluded families. What's new is the zealousness with which the administration has treated children, some reportedly as young as 18 months, as collateral damage from its increasingly draconian immigration policies. Let's be clear: Sessions et. al have chosen to split apart families in the name of tamping down lawlessness.
What's not entirely new is locking up families in penal-like facilities, or even "tent cities" for immigrants, including kids. Under George W. Bush, the immigrant-incarceration complex boomed, fueled by policies that put more and more immigrants into detention and prison. As the numbers soared, the Bush administration scrambled to find space. The administration leaned on the private prison industry, which was more than happy to put up shoddy facilities debt-financed by local governments and get paid for warehousing the tired and huddled masses. Texas was the epicenter of this new prison archipelago.
In 2006, a former prison in Taylor, near Austin, gained the dubious distinction of becoming the first family detention center in the nation. Run by the Corrections Corporation of America, the prison — that's what it was, after all — held undocumented families, including infants and toddlers, for months at a time in conditions that human rights groups characterized as "anti-family and un-American."
In one of the few substantive reforms to the immigrant detention system during his two terms, the Obama administration ended family detention at Hutto. But in 2014, as a large influx of asylum-seekers arrived at the Texas-Mexico border from Central America, the administration hastily reopened two new family detention centers in South Texas, one at a former oilfield "mancamp" in Dilley and another at a facility in Karnes City. Both are privately operated.
There's also precedent for warehousing immigrant children at military bases. In 2014, Obama temporarily held kids at an emergency shelter at Lackland AFB in San Antonio — a development that Ted Cruz and Greg Abbott were appalled by at the time. The photo at the top of this story — of Central American kids at a Border Patrol processing center — has been repeatedly mistaken as a recent, Trump-era image. In fact, it's from 2014, during the Central American refugee surge.
Perhaps the dingiest outpost in the Bush and Obama eras was the Willacy County Correctional Center, aka "Tent City," in Raymondville. Composed of 10 Kevlar-covered steel-frame buildings, the project was a $60 million no-bid affair that offered a little bit of government cheese to a number of prison industry rats. From the get-go, Tent City was a disaster. There were sexual abuses, maggots in the food, a tawdry corruption scandal that sent local officials to prison and an appalling lack of access to medical care and attorneys. In 2015, after years of turmoil, the immigrants literally burned the place to the ground — definitive confirmation that the construction work was subpar.
I suppose we can be thankful that the Trump administration hasn't turned to the private sector to build the kiddo kamps. But I think it's also worth thinking about how we got here. How in 2018, the leaders of the United States, along with a significant percentage of the citizenry, decided that locking up asylum-seekers in prison while sending their kids to live in tents at military bases was a good idea. Trump and Sessions, in their way, are uniquely awful. The family separation policy, the blanket prosecutions, the broadsides against protections for victims of domestic violence — those are new either in kind or degree. But it's also true that the road to this fresh hell was laid, at least in part, by previous administrations. Too many people looked away when it was their side in power; too many compromises were made in which protections for immigrants were traded for draconian border security policies. Trump, in his perverse way, now has our attention. What will we do about it?