Strangest State: A Twelve-Foot Chair and a Trunk-Load of Shrimp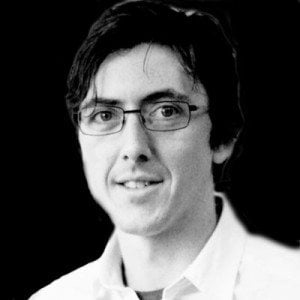 A version of this story ran in the May 2015 issue.
Above: KLTV instigates the big red chair east of Kilgore.
Strangest State is a recurring feature on local news you might have missed from around Texas. From profiles of small-town doctors to monstrous swamp creatures found by local kids, they're stories that don't fit… anywhere, really, but we want to be sure don't go unnoticed. Got a local oddity or some small-town news to share? Tips are welcome at [email protected].
Richmond // An off-duty detective stumbled onto an apparent identity theft operation while working a side security job and turned the evidence over to the Fort Bend County Sheriff's Office. That evidence, according to the Houston Press, included "several boxes and bags containing numerous wallets, 171 driver's licenses, more than a dozen Social Security cards, several hundred credit and debit cards, and more than a dozen checkbooks." To spread the word about their crime-fighting work, Craig Malisow reported, the sheriff's office then issued a press release including high-resolution photos of the haul in which the victims' identifying information was clearly visible. A second press release quickly followed the first: "If you can blur the cards, that would be fine. Otherwise, please discard the photos."
KILGORE // KLTV news took Rusk County viewers to new heights with an April investigation: "How big is the big red chair east of Kilgore?" There, on the side of County Road 173, in "a place that looks much like the shire with its llamas and wild beasts," reporter Jamey Boyum found the big red chair. "My wife's dad wanted a big chair, and so he got a big chair," Michael Truitt told the reporter. Boyum, who tried and failed to climb into the chair, reported that the chair cost $3,500. "They say they got the chair at the Home and Garden Center in Longview," Boyum said. For the record, the chair is 12 feet tall.
ODESSA // Of all the reasons a person might have for dressing in uniform and outfitting his ride with the siren and lights of an unmarked police car, most are probably threatening, creepy or some other kind of awful. Michael Chico managed to get caught doing the merely unscrupulous: flashing his lights and running the siren in order to cruise to the front of the line at a Whataburger drive-thru, according to the Associated Press. Tough luck for Chico that a genuine Odessa cop was at the burger shop, too, and saw through the ruse. Face to face with the officer, Chico came clean, and now faces a charge of impersonating an officer. Per the Associated Press: "[W]hen confronted, Chico said he wasn't an officer and also used the lights and sirens to get through traffic lights."
CANUTILLO // Canutillo's new Congressman Silvestre & Carolina Reyes Elementary School offers a striking facade that evokes an enormous American flag, with stars and stripes set into the wall. It's also orange all over. Or cimarron, more specifically, in keeping with the surrounding homes of the Cimarron neighborhood, whose developer, Hunt Communities, complained that earlier plans to paint the flag-like wall red, white and blue would clash with the surrounding homes. With backing from former Congressman Reyes himself, the school district now plans to go ahead with a red, white and blue makeover for the wall, according to the El Paso Times. Hunt Communities has complained that the makeover plan is unpatriotic because the flag, which is also a wall, touches the ground.
MCALLEN // Marc Fantich, founder of McAllen-based Fantich Media Advertising Agency, was charged in March with burglary of a vehicle after police say he took keys, a checkbook and a radar detector from a Cadillac parked in the driveway next to his. The neighboring house belonged to Fantich's ex-wife, The Monitor reported. The Cadillac belonged to her boyfriend. Further damage to the car included spilled tea on the driver's seat and raw shrimp scattered throughout. The car's owner, Eduardo Canales, told police that some of his clothes had been removed from the trunk and replaced with more raw shrimp. "Not until the next morning did Canales find the briny surprise," wrote The Monitor.
BRAZORIA // Most places, the kids these days are always glued to their smartphones, so transfixed by city council agendas and proposed ordinances that they never even talk to their elders anymore. Not so in Brazoria! No, where other cities aim for accessibility, Brazoria still "keeps it personal." While state law mandates that any city website include basic information about elections and city council meetings, the town of 3,000 masterfully navigates that minefield by… not having a website at all. "I don't know anybody that doesn't have a website except us," Mayor Ken Corley told local newspaper The Facts with evident pride. Corley explained that the town is an early adopter of technology "that allows officials to send messages to residents' phones, both landlines and mobile," which is all the automation he cares to consider. "I would rather speak to a person than look at a machine," Corley said.