State Board Confronts Its Evolving Influence on Texas' Textbooks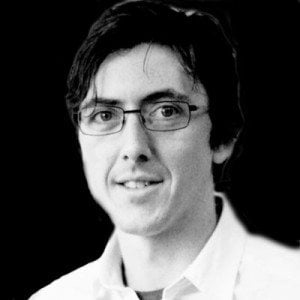 As Tincy Miller said this week, "We are in a different era today, and that is technology."
The Dallas Republican was describing, at Tuesday's hearing on the adoption of new science textbooks, how things had changed for the State Board of Education since she first joined in 1992. And while our present "Technology Age" probably predates even her tenure, she's right that, thanks in part to classroom technology, the board's influence on textbooks has changed dramatically. It's shrinking—fast.
Miller spoke Tuesday about how a 2011 law has "regretfully" stripped much of the state board's authority from the textbook adoption process by letting school districts spend state money on any books they want, including ones that aren't on the state board's approved list.
This week showed the board adjusting to its new, more advisory role in textbook selection—and a few board members hoping to get some of that old authority back. SBOE chairwoman Barbara Cargill, in her latest newsletter to supporters, advocates restoring the board's authority to rule on the quality of lessons, a power the Legislature revoked in 1995. ("Now is the time to ride the wave of public concern and outrage about CSCOPE," she writes.)
Two years ago, as the Legislature cut $5.4 billion from public education, it also eliminated the state's classroom technology account and told districts to use the state's $750 million textbook fund for their tech needs too. Senate Bill 6 let districts spend that money on any textbooks they wanted, or software, or iPads, or people to keep the equipment running. They got less money, but more freedom.
"If I were a publisher, I would simply bypass the state adoption process," former state board member Michael Soto told the San Antonio Express-News last year.
So far, districts haven't exactly abandoned the books on the state board's approved list, but David Anderson, an education lobbyist whose clients include publishers and school districts, says the change has been faster than he expected. "I really thought it'd take four to five years till districts see all the possibilities this has opened up," he says.
Thanks to some meticulous record-keeping at the Texas Education Agency, it's easy to see how districts are spending their money. So far this school year—as of today—districts have spent $83.5 million from the state's "instructional materials" fund, $36 million of which has gone to books that aren't on the state board's list of adopted materials. Another $20 million has paid for software, tech gear and personnel.
"They're still buying a lot of state board approved items," Anderson says, but mostly, districts are buying less of everything.
As gatekeepers to book sales for 5 million students, Texas' State Board of Education used to have a huge influence on schoolbooks sold nationwide. Former chairman Don McLeroy famously said, "Sometimes it boggles my mind the kind of power we have."
Lawmakers relieved the board of much of that power in Senate Bill 6, two years after McLeroy led the SBOE on a tear of culture-war revisionism. Meanwhile, the vast majority of other states adopted the federal Common Core standards, creating a much more enticing market for publishers—one that doesn't include Texas or the whims of its state board.
But a weaker state board doesn't mean an end to pitched battles over how we teach evolution or global warming. As nasty as the SBOE's efforts to politicize education have been in the past, they've been the lightning rod that spares local districts from hosting those fights.
Under a new law carried by by Sen. Robert Duncan (R-Lubbock), school districts now have to hold public meetings on any new "major curriculum initiatives" they adopt. Activists agitating against the CSCOPE lessons hope the law means a chance to wage little battles over Islam or Agenda 21 at districts across the state. But the law also means any new textbook adoption could flare up another culture war.
"The possibility absolutely exists," Anderson says, "and the atmosphere is more conducive for a successful push for local hearings now than it was 10, 20, 30 years ago."