Houston ISD Seeks Testing Truce with Opt-Out Parents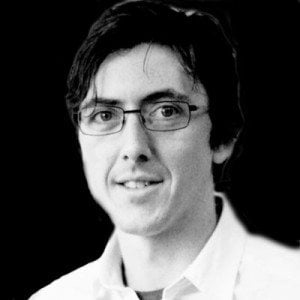 Update, November 13: The HISD board approved the opt-out policy by a 5-3 vote on Thursday night. President Rhonda Skillern-Jones was among those opposed, arguing that schools should provide instruction to students at school who aren't taking the test. The Houston Chronicle has more.
Original story:
Along with the state's first ban on suspending young students, Houston ISD trustees are set to take another groundbreaking vote at their board meeting Thursday night: whether to establish a formal policy for parents and students who want to boycott state tests.
Parents in the "opt-out" movement have so far faced uncertain consequences for their opposition to standardized testing, sometimes putting their children at risk of being held back a grade or punished by disapproving administrators. In August, Houston mother Shavonda Collins' two sons were temporarily denied the chance to reenroll in school, a decision Collins said was retribution for opting out of the state math test. Earlier this year, a Houston ISD official wrote to parents warning of the "negative consequences" of opting out (the district later called the threat an "editing error").
As standardized testing has spread across public schools over the past few decades, some districts have come to rely on test scores to gauge the performance of students, teachers and sometimes entire schools. In Texas, Houston ISD has historically been one of the most enthusiastic adopters of data-driven reward and punishment. That makes the opt-out movement particularly powerful in HISD — in great enough numbers, parents can deprive the district of the test data upon which it's come to rely.
In some states, laws let parents decide whether their children will take the state tests. But Texas law explicitly bans parents from pulling their kids from school on test day. Parents are doing so anyway — it is a protest, after all — which has put schools in the uncomfortable position of trying to enforce a law that doesn't provide any explicit punishment for pulling a student from the test. Principals can gently remind parents of the importance of good test data, and students who fail STAAR tests in some grades are referred to committees to decide whether they'll advance to the next grade. But that's about it.
Houston ISD's proposal, up for a board vote Thursday, is a sort of truce between administrators and parents. Opt out if you must, the district would tell parents under the proposal, but first sign a form for the district's records. It might not fix the district's opt-out problem, and it does nothing to address parents' concerns about HISD's heavy reliance on standardized testing, but at least a formal policy could help quantify the resistance. Parents, meanwhile, would be guaranteed that kids who opt out "will not be subject to negative consequences or disciplinary action."
In keeping with recommendations the Texas Education Agency has offered districts, Houston ISD would mark students who stay home on test day as absent, while those who show up for school but refuse to test would get a grade of zero.
The policy has already won tentative approval from the board, and had been scheduled for a vote last month until it was pulled so that school officials could meet with activists who wanted more input on the policy. Claudia de Leon, a mother of two Houston ISD students, told the Observer that she was part of a meeting with HISD's Chief Information Officer Andrew Houlihan and Jason Spencer, the superintendent's chief of staff.
"The two gentlemen were very gracious. They were very open. They seemed to be very respectful of our ideas and where we were coming from," de Leon said. "We were a little disappointed that it took so long for the district to respond to us."
De Leon has a fifth-grade son who has intentionally missed his standardized tests for two years, and a third-grade daughter who will skip tests for the first time this year. De Leon has run meetings with parents, supported by the group Community Voices for Public Education, to discuss the heavy emphasis on testing and to propose opting out as a means to gain leverage.
She said she's glad to see a formal policy banning retaliation against those who opt out, but she still worries that the opt-out form the district sends home might intimidate some parents. She said a draft of a proposed letter was sent to principals and shared with another opt-out parent recently, and it included a note that the form would remain in a student's permanent record. That's prompted de Leon and other parents to worry that the decision to skip testing could make their children targets for some new punishment in the future.
An earlier version of the proposal had specified that students who are present at school but refuse to test should get some other schoolwork to finish during the test time. De Leon was disappointed to see that provision has been stricken from the latest draft of the proposal — there'd be no guarantee that students who opt out would be given a productive use for their time at school.
The Texas opt-out movement has been growing fast in the years since a broad anti-testing coalition stormed the Capitol and got lawmakers to dramatically scale back high school STAAR tests. Its growth has been driven by grassroots groups working not only against the tests, but against a bedeviling stereotype famously repeated by soon-to-be-former Education Secretary Arne Duncan, who called the movement "white suburban moms who — all of a sudden — [discover] their child isn't as brilliant as they thought they were."
"People who aren't real familiar with the movement believe that we're parents who don't want our little snowflakes stressed out by this long hard test. Which is really untrue," de Leon said. "The reason that I opted out, and the reason that we talk to parents about opting out, is what we feel is the improper use of the data."
Houston ISD would be the first in Texas, at least among the largest districts, to pass a clear policy about opt-outs. The move wouldn't be an endorsement of the movement — district leadership remains more committed than most to using test scores to guide decisions about teacher pay or student advancement. But the policy would grant a sort of legitimacy to the opt-out movement that it's struggled to establish elsewhere.
"We don't feel like it's appropriate for teachers to be evaluated based on test scores that can largely be predicted by socioeconomic status," said de Leon. "We believe it creates a lot of churn in the district, a lot of teacher turnover, which is bad for schools and bad for communities. That's what we're protesting. The use of our students' data in a way that we feel is damaging for our child and damaging for the entire district."
HISD's opt-out policy, should it pass, would be an acknowledgement that, even if the district doesn't approve of de Leon's response to the tests, the concerns she and other opt-out parents share aren't likely to go away anytime soon.