Gabriel Arana is a queer, Mexican-American, progressive journalist who grew up on the border in Nogales, Arizona. A writer-editor passionate about longform journalism and narrative storytelling, he has served as an editor at legacy progressive publications like The Nation and The American Prospect, as well as digital outlets like The Huffington Post and millennial news site Mic. He has written about LGBTQ+ issues, media and diversity, Latinx politics, and mental health for The New York Times, The New Republic, Salon, The Atlantic, and then won awards for his coverage of the fight for marriage equality and the epidemic of violence against trans women of color.
Christopher Collins is an associate editor at the Texas Observer. The Wichita Falls native graduated from Midwestern State University in 2012 with a degree in Mass Communication. He previously has worked as a reporter at the Abilene Reporter-News and the Wichita Falls Times Record News, along with running a freelance reporting business.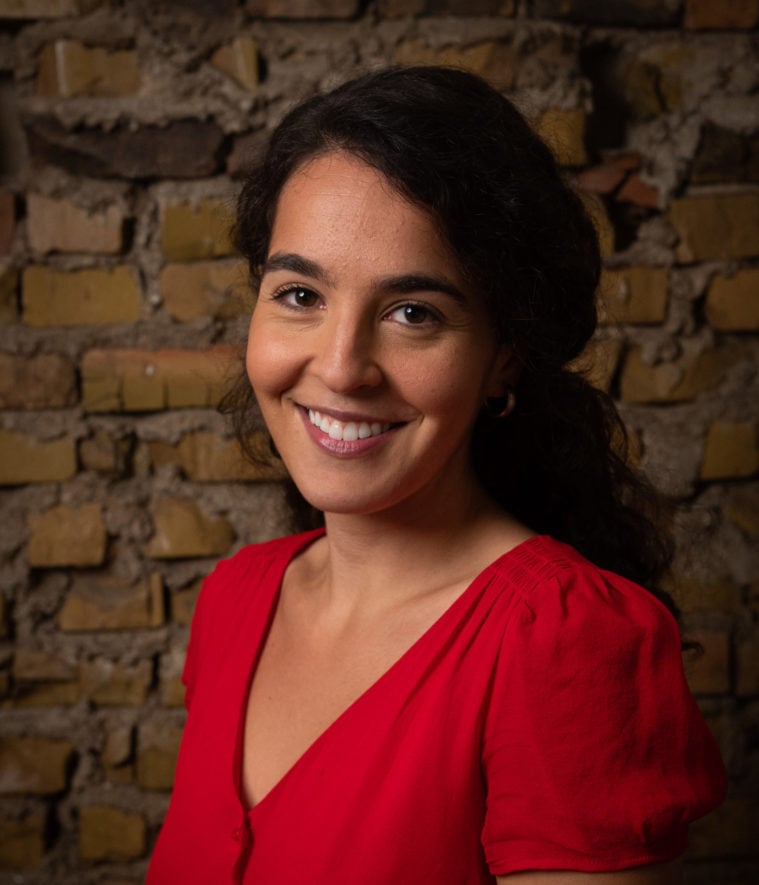 Sophie Novack is an editor and reporter at the Texas Observer, where she mostly writes about public health. She was previously a staff correspondent at National Journal in Washington, D.C., where she covered health care nationally and started reporting on reproductive health policy in Texas from afar. She has a bachelor's degree in English from Dartmouth College.
Danielle Lopez is the digital editor at the Texas Observer. She hails from the Rio Grande Valley and holds a journalism degree from The University of Texas at Austin. Before arriving at the Observer, she worked as the social media coordinator for Texas Exes and as assistant editor of the Alcalde. She also served as a digital content producer for the Austin American-Statesman.
Lise Olsen is a Houston-based senior reporter and editor at the Texas Observer. Lise has investigated many twisted Texas tales, including crooked judges, an unjust execution, massive environmental disasters, myriad cases of corporate and public corruption, and unsolved serial killings. Her reports in three states over 20 years contributed to the prosecutions of a former congressman and a federal judge, inspired laws and reforms, helped solve cold cases, restored names to unidentified murder victims, and freed dozens of wrongfully-held prisoners. Her work is featured in CNN's "The Wrong Man" (2015) about the innocence claims of executed offender Ruben Cantu and the six-part A&E series on the victims of a 1970s serial killer, The Eleven, (2017).
Amal Ahmed is an environment reporter at the Texas Observer. Originally from Dallas, she has a journalism degree from Northwestern University and previously worked at The Atlantic and was a fact checker at Texas Monthly. She also served as an editorial fellow for the Observer.
Michael Barajas is a staff writer covering civil rights for the Texas Observer. Before joining the Observer, he was editor of the San Antonio Current and managing editor of the Houston Press. He holds a bachelor's degree from Ohio University's E.W. Scripps School of Journalism.
Gus Bova is a staff writer at the Texas Observer. He writes about labor, politics, the border, homelessness, and occasionally other topics. Before coming to the Observer, he worked at a shelter for recently arrived immigrants and asylum-seekers. He studied Latin American Studies at the University of Kansas.
Justin Miller covers politics and state government for the Texas Observer. He previously worked for The American Prospect magazine in Washington, D.C., and has also written for The Intercept, The New Republic and In These Times. Originally from the Twin Cities, he received a journalism degree from the University of Minnesota.
Ivan Armando Flores is the staff photographer at the Texas Observer. Originally from Miami, before joining the Observer Ivan was a freelance photographer covering the conflict in Afghanistan and its impacts on Afghan civilians. He has a masters degree in journalism from the City University of New York. His work has appeared in The New York Times, The Guardian, NPR and Foreign Policy.
Loren Lynch is the chief revenue officer at the Texas Observer. Previously, she was at The Nation, where she fundraised and oversaw special revenue programs and events. She holds bachelor's degrees in English and philosophy and a MA in international affairs with a focus on media and culture from The New School in New York City. When not talking about the importance of independent, investigative journalism, she writes about science fiction, TV, films, and comic books.
DaLyah Jones is the director of community engagement. Formerly, she was a staff writer for Texas Observer covering the environment and Southern Black arts and culture. She has also worked as a general assignment reporter and All Things Considered producer for Austin's NPR Station, KUT 90.5, where she focused on rural and suburban stories outside of the Capital's urban core. Her work can be found at NPR, Texas Monthly, Texas Highways, NBC, Okay Player and more.
Marisol Gomez is the office manager for the Texas Observer. A proud daughter of Mexican immigrants, Marisol was born and raised in Southern California. She holds a degree in fashion design from the Fashion Institute of Design & Merchandising. When not behind her sewing machine, she can be found outdoors hiking, camping or paddle-boarding.
Zacharia E. Washington is currently the News Initiative Fellow at the Texas Observer, working on our community engagement initiative. She is a recent graduate of Huston-Tillotson University, the only HBCU right in the heart of East Austin. She graduated with a degree in Communication with a concentration in journalism and a minor in professional writing. Previously, Zacharia worked at CBS Austin News (KEYE-TV), Austin PBS (KLRU-TV), FloSports, and many more. In August 2021, she will begin her masters program at the University of Texas at Austin to further establish her career as a journalist.
Naomi Shihab Nye is a poet, essayist, and novelist, living in San Antonio. She has edited eight anthologies of poetry, including Is This Forever or What? Poems & Paintings from Texas. Her collection 19 Varieties of Gazelle: Poems of the Middle East, was a finalist for the National Book Award. She is the author of two acclaimed novels for teens, Habibi and Going Going, and a recent novel for children, The Turtle of Oman.
Ben Sargent launched his career drawing editorial cartoons for the Austin American-Statesman in 1974. He was born in Amarillo into a newspaper family and learned the printing trade from age 12 and started working for the local daily as a proof runner at 14. He attended Amarillo College and received a bachelor's degree in journalism from the University of Texas at Austin in 1970. Sargent won the Pulitzer Prize for Editorial Cartooning in 1982. He has also received awards from Women in Communications, Inc., Common Cause of Texas, and Cox Newspapers. He is the author of Texas Statehouse Blues (1980) and Big Brother Blues (1984).