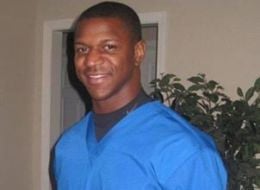 Updated: Justice Department May Investigate Alfred Wright's Death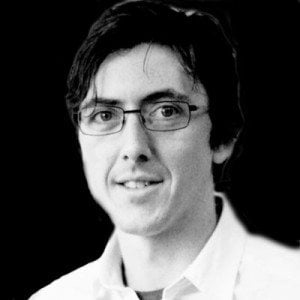 For months now—during the search for 28-year-old Alfred Wright last fall, and the investigations into his death that followed, on Jasper's local TV news and on CNN's "Anderson Cooper 360″—Wright's family has resolutely hoped for one thing: a federal investigation they believe could uncover a truth local authorities might rather keep hidden.
Now, according to Houston Congresswoman Sheila Jackson Lee, the family may finally get its wish. On Monday, Jackson Lee announced the U.S. Department of Justice had been swayed by her request last month and would "investigate and take appropriate action" regarding Wright's death.
The announcement, first reported Tuesday by the Beaumont Enterprise, is light on details of the scope of this new federal investigation, who'll carry it out, and what impact it might have on the ongoing Texas Rangers' investigation. The congresswoman's office referred me to the Department of Justice for details.
A spokeswoman at the U.S. Attorney's regional office in Beaumont said Tuesday she was aware of Jackson Lee's announcement, but declined to comment, as did a Department of Justice spokeswoman in Washington.
Jackson Lee asked Attorney General Eric Holder to investigate Wright's death shortly after meeting with Wright's family two weeks ago. Wright's family and friends, and activists who've flocked to the "Justice for Alfred" cause, say the Sabine County Sheriff's Department has mishandled Wright's case from the start, or may even be hiding evidence that Wright was murdered.
A toxicology report attributed Wright's death to a lethal combination of cocaine, methamphetamine and amphetamine, and said there were no signs of foul play. A forensic pathologist hired by the family disagreed with that last point, saying she found "signs suspicious of homicidal violence" on Wright's body, including a cut across his neck.
Wright's body was found in a field near where he'd disappeared weeks earlier, missing his eyes, an ear and some teeth—damage the official autopsy attributes to animal activity, but which some activists take as signs Wright was tortured before his death. Wright's case has been a lightning rod in Jasper's African-American community; rallies and fundraisers for Wright's family have featured other stories of black men and women who've died or disappeared in the area under mysterious circumstances.
There's no word on how soon Texas Rangers might finish their inquiry, or how federal involvement might affect their efforts. "The case remains under investigation," Department of Public Safety spokesman Tom Vinger told the Observer Wednesday. "I don't have any additional information at this time."
In the absence of a conclusive investigation, Wright's family and friends, and others around Jasper, have begun sharing a general sense of injustice, and specific theories about what really happened to Wright. Those theories got a national airing in a three-night series of reports on Anderson Cooper's show. The third installment included a segment on a dime found near Wright's body, suggesting a connection to Sheriff Tom Maddox's ex-girlfriend, who said that when they were together, she often found dimes around her home. Reporter Deborah Feyerick explains the significance: "In the criminal world, dropping a dime means snitching on someone, and leaving a dime on a scene can be a warning to keep your mouth shut."
On Monday, the Shreveport TV station KSLA aired a report on Wright's case including a new anecdote from a Sabine County woman who said her husband, who is black, had recently stopped outside the same liquor store where Wright was last seen alive, two days prior to Wright's disappearance. The woman said two men attacked her husband at the store and called him racial slurs, but Sheriff Maddox dismissed her concerns that the cases could be related.
And this morning, "Good Morning America" aired an interview with Wright's wife, mother and father. Wright's mother Rosalind directly addressed her doubts that her son's death was accidental: "I feel like they held him hostage, and they tortured him."
UPDATE Thursday at 3 p.m.:
http://www.youtube.com/watch?v=0a3bq79qa_s
Wright's brother Savion is a contestant on the current season of American Idol, and on Wednesday night he performed a song he wrote for Alfred. Talking to host Ryan Seacrest, Savion only hints at the controversy around his brother's death, saying, "I put all my anger and my emotions into my song."
The reality show has driven even more national attention to Wright's death than any previous reporting, and coincided with a crowdfunding campaign Savion Wright began for his brother's family. Idol fans shared their outrage on Twitter, often sharing new stories in Rolling Out magazine that reject the official autopsy outright, including: "Black father found dead with throat cut, ear missing: Texas sheriff claims he overdosed" and "Alfred Wright murder: Ear cut off as trophy, like lynching postcards."
Also on Thursday, KTRE reported that the Texas attorney general's office has taken over the case from Sabine County prosecutors. District Attorney Kevin Dutton said in a press release:
"It is my understanding that the investigation by the Texas Rangers is substantially complete. … Due to the allegations against the sheriff, and to avoid any appearance of impropriety, I have been requested and have agreed to turn this case over to the Texas Attorney General's Office."
Previous coverage:
A Missing Man and Familiar Old Wounds in Jasper
Family, Activists Want Outside Help Investigating Jasper Man's Death
Official Report Cites Drug Overdose as Cause of Alfred Wright's Death