UPDATE: Official Report Cites Drug Overdose as Cause of Alfred Wright's Death
Family and activists plan "Justice for Alfred" march this weekend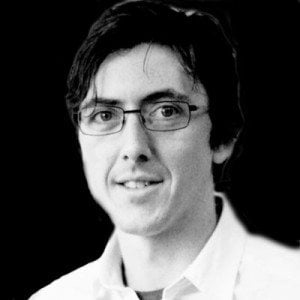 Above: Alfred Wright's mother Rosalind, father Douglas, sister Kassilia and wife Lauren stand beside Beaumont lawyer Ryan MacLeod in December.
Update Jan. 14 at 9:22 a.m.:  In a 10-minute segment Monday night, CNN's Anderson Cooper 360° gave Alfred Wright's mysterious death the national spotlight Wright's family has been hoping for.
Reporting from Jasper and Hemphill County, Deborah Feyerick offers a dramatic account of the mysterious circumstances around Wright's death, in interviews with Wright's wife Lauren, his father Douglas, and Beaumont lawyer Ryan MacLeod. CNN mentions the official report that Wright's death was an accidental overdose, but raises a few new details, including: that Wright's throat appears to have been cut and that his body was found missing an ear (neither of which are mentioned in the official autopsy); that Wright had been friends with Sheriff Tom Maddox's daughter; and that—according to his family—Wright's body did not appear to have been exposed to the elements for the entire three weeks he was missing.
You can watch that segment below. Part two of their story will air Tuesday night.
Original story: Family, friends and civil rights activists from deep East Texas to Houston have been waiting months for the medical examiner's word on what killed Alfred Wright, the 28-year-old whose body was found in a Sabine County field weeks after authorities called off their search for the missing man. Now that wait is over.
The official report from a Beaumont medical examiner attributes Wright's death to "combined drug intoxication," with levels of cocaine and its byproducts "within lethal range" along with methamphetamine and amphetamine. Consistent with a preliminary report released in December, the new report (which includes some graphic descriptions) says there are "no signs of trauma" on Wright's body. Texas Rangers have already taken over the investigation into Wright's death—with some help from the FBI.
"We ask for the public's patience and request that they withhold passing judgment on this case until the investigation is complete and all the facts have been established," DPS spokesman Tom Vinger said Wednesday. Multiple agencies, Vinger said, are combining efforts to gather fact "in a deliberate and methodical manner."
The mysterious disappearance of Wright, a black man, from a county road south of Hemphill became a rallying point for locals worried that Wright had become the area's latest victim of racially motivated violence, and convinced that the local sheriff's department hadn't done enough to find him. Some had so little trust for law enforcement that they were convinced of an official cover-up.
The official search for Wright—including teams of volunteers, dogs, horses and an airplane—centered on a field with a barbed-wire fence where Wright's clothes and belongings were found, and lasted four days before Sheriff Tom Maddox declared there was nowhere left to search. Weeks later, a group of Wright's family and friends found his body about 100 yards from the fence where his clothes had snagged, in an area Wright's family says they were told they couldn't search.
Maddox says the limits he put on the ground search were safety measures to keep people from getting lost or wandering the woods in the second week of deer season. "I'm sorry we didn't find the man," he told the Observer this week. "But hey, every effort there was put out, way out and beyond the call of duty."
But lawyers at the Bernsen Law Firm in Beaumont, which has been representing the family, have complained about investigators' lack of professionalism. Early on, a sheriff's deputy suggested on Facebook that Wright had simply skipped town to avoid legal troubles, and well before the toxicology results were released, other investigators had suggested Wright's death was probably drug-related.
On Wednesday, the law firm said in a statement that the new autopsy results were a "self-serving continuation of that rhetoric," and leave plenty of questions unanswered. (Why, for instance, on his way home from work, and while waiting for a ride from his family, would Wright have ingested such a dangerous combination of drugs?) At a press conference the firm hosted last month, a private pathologist hired by Wright's family said her examination yielded "findings that are definitely suspicious for homicidal violence."
That press conference drew a caravan of concerned Jasper residents, and it also attracted religious and community activists from Houston and Galveston—some tied to national civil rights groups—who vowed to publicize Wright's case and call for a federal investigation.
On Saturday, activists and Wright's family will march on Saturday to Beaumont's Jack Brooks Federal Building with "Justice for Alfred" T-shirts, calling for a federally managed investigation into his death. "We are aware of recent news releases ruling Alfred's death as accidental," the flyer says. "This is not an acceptable answer to the circumstances surrounding his death and we will continue to seek answers."
In December, activists said that even an official ruling that Wright's death was accidental wouldn't dissuade them from the cause. Rev. Nathaniel Brown, president of the Galveston chapter of Al Sharpton's National Action Network, told the Observer he was troubled by the local investigation and by its lack of communication with Wright's family.
Brown joined Quanell X, a leader of the New Black Panther Party in Houston, in a rally outside the Sabine County Sheriff's Department last fall. "East Texas is the last bastion of great hate that has not been dealt with by the mass of Texans," Quanell X told the Observer.
"This is a real live murder mystery and it can be solved, but it won't be solved from within Jasper and Sabine County," Houston activist Deric Muhammad told the Observer last month. "It's going to take some outside pressure. So as long as these people, these rednecks in these small towns, know that the likelihood of a camera showing up is slim to none, they're gonna keep doing what they're gonna do."