Setback for Corpus Christi Coal Plant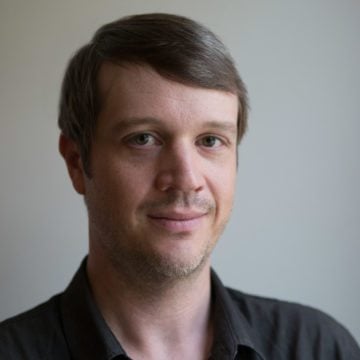 The Texas coal rush – now in its fourth or fifth year – has shown little evidence of slowing down. But this is undoubtedly a victory for the spirited anti-coal forces in Corpus Christi:
Two judges issued a recommendation Monday that the Las Brisas Energy Center air permit should be denied or sent back to the state for further review.

Las Brisas "has failed to meet its burden of proof on a number of required issues," the judges wrote. "Among other things, numerous aspects of LBEC's air modeling were simply inadequate and provide insufficient assurance that the permits, if issued, would comply with all applicable air quality standards and be protective of human health and the environment."
Las Brisas ("The Breezes"!) is a $3 billion petcoke-fired power plant slated for the "Sparkling City by the Sea's" Ship Channel, one the dirtiest of the eleven coal plants either recently-built, under construction or in the permitting process in Texas.
(Technically, Las Brisas plans to burn petroleum coke, not coal, but the power generation process as well as the volume and type of pollution is similar… so no nitpicking.)
It's not uncommon for administrative law judges, who hold "contested case hearings" for the executive branch of state government, to recommend denial of a coal permit.
However, the three Texas Commission on Environmental Quality commissioners (typically total Perry-bots) almost always find a way to make sure the developer gets the permit anyway.
In the most high-profile case, the TCEQ commissioners in 2007 voted two-to-one to issue a permit for TXU's huge, 1,600-megawatt Oak Grove coal plant despite a recommendation to deny from two judges, a groundswell of opposition from elected officials and citizens across the state, and national media attention on the hated TXU.
I am skeptical that Las Brisas will be any different. These commissioners (all Perry appointees) are no less pro-coal than the ones from a few years ago.
But Ilan Levin, an attorney who's representing Sierra Club in the Las Brisas case, insists that circumstances are different this time. Reached by phone today, Levin was clearly jubilant.
Contested case hearings, he said, are "a battle of the experts – and this is one where I think we kicked their ass."
"In this particular case the deficiencies are so clear-cut," he said. "The [judges] made fact findings that are very hard for the commission to overturn."
For example, the judges found that Las Brisas just totally failed to investigate what technology would minimize the emission of hazardous air pollutants, a requirement of state and federal law.
The judges also excoriated the "reckless manner" in which Las Brisas modeled its air pollution. The company's consultant didn't just make a few small mistakes. He admitted to modeling nearby polluting facilities such as the Citgo refinery several kilometers away from where they're actually located and thereby "artificially lowering" (in the words of the judges) the expected pollution levels.
Levin argues that these flaws are unusually egregious, making it legally and politically difficult for the TCEQ commissioners to ignore.
"Don't get me wrong: The commissioners could still railroad the permit through," he said. "In my line of work I'm always hopeful, often disappointed, rarely surprised."