Scott Walker Trolls for Texas Dollars
Wisconsin's controversial governor romances Texas conservatives' pocketbooks, promising to carry their banner nationwide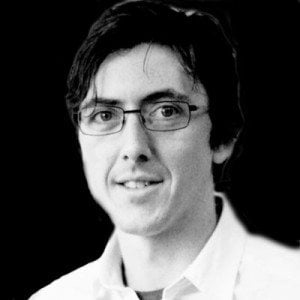 Late last week, the Texas Public Policy Foundation's annual policy orientation drew a few hundred lawmakers, staffers and lobbyists together with pro-business and small-government champions from around the country for inspiration. The conservative research group—the "brains behind the curtain" of Rick Perry's policies as governor—has seen its profile rise in Austin over the past few years, and the two-day affair at the downtown Austin Hilton reflected as much. This year, they even drew a protest.
At one panel on eliminating unnecessary white-collar offenses from the books, the Texas District & County Attorney Association's Shannon Edmonds warmed up the crowd with a joke about his new beard. He'd hoped it would help him blend in when he went to visit the Occupy Austin camp, he said, "But they don't wear too much deodorant there, so that didn't last long."
Within an hour or so, though, the unwashed masses of Occupy were in a park across the street—not to defend their odor, but to join the Texas AFL-CIO and a handful of other labor groups in welcoming TPPF's lunchtime speaker: Scott Walker, the polarizing governor of Wisconsin.
Walker's first year in office has been a blitz of new policies meant to break the unions' power in his state, and while he's loved by pro-business conservatives—an heir to Perry, perhaps, as a favorite governor in Middle America—he's also sparked bitter resentment and an effort to recall him this summer. Earlier today, the Wisconsin Democratic Party announced they'd turned in more than one million signatures on petitions to recall the governor, well more than the 540,000 they needed.
The most common signs in the crowd outside the hotel last week read, "Recall Walker!" over a blue Wisconsin-shaped fist. Members of the group shouted out their affiliated union groups—AFSCME, the American Postal Workers' Union, the Screen Actors' Guild and others—and joined together to repeat a few chants: "What's disgusting? Union busting!"
At lunch upstairs, TPPF's president and Chief Executive Officer Brooke Rollins welcomed her audience into the packed ballroom. "I'm glad everyone made it safely into the building," Rollins said, then individually thanked all the elected officials in the audience—a long list. She invited Texas Railroad Commissioner David Porter onstage to bless the hotel lunch.
After a series of glowing introductions—one called Walker "a hero"—the stage belonged to the 44-year-old governor and his folksy, nasal Wisconsin accent.
Walker preached to the choir about freeing his state from "big government union bosses," declaring his state "open for business" and doing away with labor organizations' most powerful tool. "Collective bargaining is not a right. Collective bargaining is an expensive entitlement, and it's time we put the power back in the hands of the people," Walker told the crowd.
Of course, Texas crossed that bridge long ago, when it became a right-to-work state. He might as well have suggested Texas abolish its state income tax.
But Walker wasn't there to suggest policy for Texas. He'd taken some cues from the Texas model already, he said. Now he hoped to make Wisconsin's pro-business, tough-on-unions approach a model for other states. And for that, he'd need help.
Tea party groups around the country have lined to help challenge individual signatures on the recall petitions, and Walker's already raised upwards of $5 million to fight the recall effort. More than half of that has come from donors outside Wisconsin—including 10 percent from Texas. Bob Perry chipped in with a cool quarter million.
With the momentum of a big Republican win this summer (his), Walker told the crowd his state might go Republican in the presidential election, too. It would break a 28-year Democratic streak.
"I'm not gonna make a direct solicitation here today," Walker said midway through his speech, "but the reality is that those who care, you can make an impact."
As the target of a recall, Walker can raise unlimited cash until there's a date set for the vote. But Walker played the part of the optimist underdog, one man up against a rabble like the crowd outside the hotel, that well-organized union network that can mobilize resistance wherever he travels.
"They've got the money and they've got the energy behind them," Walker said. "We can counter with the truth."