Schooling the Competition: Tracking the Public Ed Favorites on Primary Night (Updated)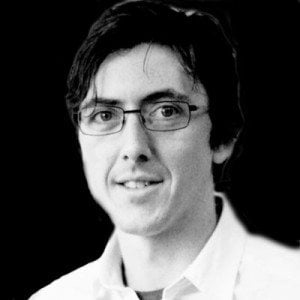 Update (9:13 a.m.): With Election Day behind us, it's safe to say that tidal wave of pro-school sentiment didn't quite materialize, either in the state House races or at the State Board of Education.
At the SBOE, the night was nearly a wash in the ongoing tug of war between the hard-line conservatives and the more moderate Republicans. Gail Lowe, a longtime member in the latter camp, lost her seat to retired Lampasas teacher Sue Melton, a former state president of the teachers grow; Association of Texas Professional Educators.
The very conservative David Bradley has fended off a challenge—his first in a quarter of a century on the board—from former Lege staffer Rita Ashley. Thomas Ratliff, a (relatively!) moderate Republican from Mount Pleasant will hold onto his seat, as well.
The far-righters will gain a vote in the Panhandle, where their candidate of choice Marty Rowley eged out former Amarillo ISD board president Anette Carlisle by just over 1,000 votes.
The only moderate Republican who's been ousted from the board is George Clayton, the Dallas ISD teacher who would have become the state's first candidate to win office as an openly gay Republican. He nearly got into a runoff for his seat, but instead it'll go to either Tincy Miller—who held the seat for eons before Clayton beat her in 2010—or tea party favorite Gail Spurlock, who's found of pointing out that the pilgrims were communists.
Round Rock ISD teacher Rebecca Osborne will face former school board member Tom Maynard in a runoff for the seat now held by moderate Marsha Farney.
In the Texas House, Rob Eissler's ouster by Texas Home School Coalition-backed Steve Toth is the change with by far the greatest implications for public ed.
But as a new House leadership forms around public school policy, there'll be a handful of freshmen there to lend their school administration experience—and a few new voices pushing for tight budgets and school choice.
Magnolia ISD board member Cecil Bell Jr. won his bid for an open seat, Lufkin ISD board president Trent Ashby knocked out Rep. Marva Beck, and on the Democratic side, former Eagle Pass ISD trustee Poncho Nevárez nabbed his seat without a runoff.
In all, seven of the 21 House candidates backed by the Texas Parent PAC won seats last night, all but one of them newcomers to the Lege. Five more will head to runoffs in July, and nine of their picks are out.
Many of the group's biggest recipients of campaign cash lost last night, but Marshall mayor Chris Paddie's campaign to send Rep. Wayne Christian packing was a major exception. Christian was backed by home-schoolers, and targeted by public ed groups for his role in last year's budget cuts. Realtors groups spent even more on Paddie to help show Christian the door, but he'd also been one of the House's biggest anti-choice and anti-LGBT crusaders.
Update (11:02 p.m.): House Public Ed Chair Rob Eissler is out, for real, bumped by Tea Party Insurgent Steve Toth, who campagined on a promise of cutting the bureaucracy from public ed. In a casual conversation, Eissler would agree with him in principle, but his ties to House speaker Joe Straus and his generally moderate ways made Eissler a big target this primary season.
So the next Legislature will be down a few school finance experts, which is no big deal, really, because it's not like they'll have to come up with an entirely new system for funding Texas schools. Well, they might. But still. Jimmie Don Aycock looks to be a quick study, and Arlington Rep. Diane Patrick has won her race tonight handily. All of a sudden, they'll be two of the Legislature's top experts on public schools next year.
Update (10:00 p.m.): The night has been good so far to the State Board of Education incumbents in the highest-profile races, with far-righters David Bradley, Barbara Cargill and Ken Mercer all leading in their races. Thomas Ratliff has the edge in his race, too, 52-48 over former SBOE member and Don McLeroy acolyte Randy Stevenson.
The biggest upset of the night on the board, though, has got to be San Antonio Democrat Michael Soto, who has lost his primary race to challenger Marisa Perez. Perez's was a quiet campaign—she "essentially ran no race," as Texas Freedom Network's Dan Quinn put it, not raising or spending a dime. She's a social worker in San Antonio. Soto had been one of the board's toughest critics of charter school applications.
Update (9:26 p.m.): The big news so far in the public edusphere is that House Public Education chair Rob Eissler—who was thought to be in a fairly safe race—is trailing his tea party-backed opponent Steve Toth, who runs a pool installation and service business. Without Eissler around next session, the hole in the Legislature's education know-how would be much, much bigger. They've already lost Rep. Scott Hochberg and Senate Public Education chair Florence Shapiro to retirement-slash-the-private-sector.
The below-mentioned Trent Ashby, a school board president with major backing from teachers' and parents' groups, is making major headway against incumbent Marva Beck in Lufkin, but most other Parent PAC-backed candidates are struggling early. The memorably named Mineola ISD superintendent Mary Lookadoo hasn't made much of a dent in her bid to upset Rep. Greenville lawyer George Alexander, backed by Parent PAC in his attempt to bump Dan Flynn out of office, is down 60-40 in his race.
Posted earlier: Between the monster school funding cuts dealt by the Legislature last year, a popular uprising against school testing and the biggest school finance suit ever against the state, Texas' public education leaders have plenty to get riled about.
Texas Parent PAC and other pro-education groups have poured big money into races they care about this year, propping up former school board members and challengers to folks they'd like to bump out of the Lege. The investment looks to be paying off in Lufkin ISD board president Trent Ashby, who's up 76-24 in early voting, in his big to oust freshman Rep. Marva Beck.
Former Lewisville ISD board member Amber Fulton is down by the same margin against Frisco City Council member Pat Fallon, a guy who made light of her school experience and said he'd be a more reliable tax figher. Fulton's hoping she convinced voters that fighting for schools doesn't mean more spending.
On the State Board of Education, all 15 seats are up for grabs this year, with some longtime incumbents facing big primary challenges tonight. Those includes members of both the hard-right Intelligent Design-backers and the moderate Republican Darwinistas.
SBOE inclumbent Thomas Ratliff, one of the latter, sees that with so much talk about friends of public schools putting up a fight fighting this primary seasonm they'd better deliver. "It could be a hugely good or hugely bad," he says. "After all this hew and cry about the cuts and this overemphasis on testing, if they don't get their people elected, they'll be ignored forever."