School House Crock
Why is Texas prosecuting adults for dropping out?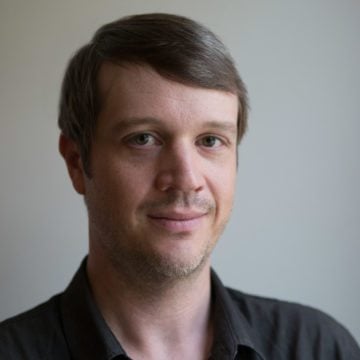 In the fall of 2007, LaDarrius Gunn's senior year of high school started fine. A lightning-fast cornerback and kick returner, Gunn starred at Paris High and had committed to play for Southern Methodist University. Then a nasty knee injury at the homecoming game ended his football career. His future in doubt, Gunn lost interest in school. Soon enough, the school seemed to lose interest in him. He began skipping class and was sent to in-school suspension.
"Before he got injured, they treated him like a king," says Gunn's mother, Teresa King. "He got away with a lot of stuff. But afterwards they started treating him like he wasn't anything."
By February 2008, Gunn was missing whole days of school. The school referred him to a justice of the peace for truancy. Gunn was surprised to learn that he could be prosecuted for dropping out. After all, he was 18 years old. But Justice of the Peace Cindy Ruthart ordered him to pay a $250 fine and attend Saturday school for eight weeks.
Gunn wanted to finish high school—just not in Paris. That March, he withdrew from Paris High and transferred to a high school in Missouri, where his girlfriend lived. Gunn earned his diploma and eventually made his way back to Texas. Nine months later, in February 2009, Gunn was arrested on a warrant that Ruthart issued for failure to pay his $250 fine.
Though Gunn was 19 and a high school graduate, Ruthart ordered him to "pay or lay" – either pay the fine or spend five days in jail. (Gunn's mother paid the fine.)
"I didn't think it was fair because I had already graduated high school," Gunn says.
Gunn's case may be unusual in its details, but it turns out that Texans between 18 and 21 are now subject to truancy laws previously reserved for juveniles.
The change came in 2007, when the Texas Legislature—with little fanfare and almost no debate—rewrote a portion of the state's Education Code at the behest of administrators and judges, who argued they needed a way to deal with the one-third of high school dropouts who are adults.
Legislators passed a law requiring people who enroll in or attend school after their 18th birthday to stay for the entire year or face criminal penalties. Punishment can include jail time, fines and one-year suspensions of driver licenses. No other state has such a law, according to several national truancy experts.
Technically, the Legislature left it up to local school boards whether to adopt the policy. So far, almost 900 of the state's 1,030 districts have opted in.
The state does not collect information on truant ages, so it's impossible to know how many adult Texans have been charged. But the number of truancy cases has risen sharply across the state in recent years. Between 2005 and 2009, the number of "failure to attend school" charges filed by schools increased more than 40 percent, from about 85,000 to 120,000.
In Paris, prosecution of adults like Gunn has become an issue thanks to local civil-rights activists, who have long contended that Paris school authorities punish black children more harshly and frequently than white students. Paris received national attention in 2007 when the Chicago Tribune highlighted the case of Shaquanda Cotton, a 14-year-old girl sentenced to the Texas Youth Commission for up to seven years for pushing a teacher's aide. A 14-year-old white girl in Paris convicted of arson received probation from the same judge.
Brenda Cherry, co-founder of the local Concerned Citizens for Racial Equality, suspected that truancy enforcement in Paris similarly fell harder on blacks. She and other activists gathered two years' worth of information on truancy prosecutions in Ruthart's court. They attempted to identify each individual's race by running names by high-school students and perusing yearbooks. Of 105 individuals prosecuted, they marked 54 as African-American, 35 as white, and one as Hispanic. With 15 students' ethnicity still unknown, it's difficult to determine whether there is any racial bias.
"They are more fair with truancy than with other things," Cherry says. "But I don't think they would arrest a white student after they graduated."
Sharon Reynerson, the supervising attorney in the Paris office of Lone Star Legal Aid, says the law is fundamentally unjust. "They should be legally able to drop out of school when they turn 18," Reynerson said. "It's like they've turned the schools into a prison."
Ruthart dismisses the complaints. "I guess you've heard about all the marches because of the injustices, I guess, in the system," she tells the Observer. "Those are the people you're talking to."
Experts on truancy and juvenile justice are less sanguine about prosecuting adults for truancy than legislators, judges, and school officials who favor it.
"My God, that's horrible," says Ken Seeley, president and CEO of the National Center for School Engagement, a Colorado-based organization focused on school attendance. "That's very unusual. It begs to be a class-action suit or for the ACLU to step in and take up this case."
Treating truancy as a crime for juveniles has been a failure, Seeley argues—so why extend it to older students, an even more marginal group? Students still in high school past 18 tend to have learning disabilities, behavioral issues, or problems at home. At that age, they might be on their own, working long hours or taking care of kids of their own.
The Texas law, Seeley says, is "heavy handed and punitive to those older students who chose voluntarily to re-enroll in school. These young adults should be afforded some flexibility in completing their high school diploma."
Sometime this year, Congress is expected to reauthorize the Juvenile Justice and Delinquency Prevention Act of 1974. As part of the reauthorization, Congress likely will strip judges of the authority to detain juveniles for so-called "status offenses" such as running away, breaking curfew—and truancy. But unless state law is modified, justices of the peace in Texas could still lock up 21-year-olds for cutting class.
State Rep. Scott Hochberg, a Democrat who represents one of the poorest parts of Houston, is vice chair of the House Committee on Public Education. He worries that a punitive approach will poison creative efforts to get Texans to return to school. Former Houston Mayor Bill White, for example, pioneered "Reach Out to Dropouts Walk," a program in which volunteers go door to door urging students to return to the classroom.
In the Houston school district, 891 students between 18 and 21 have had truancy charges filed against them since October 2009. Mark White, manager of student engagement for the district, says the district mainly uses the adult-truancy law to deal with "senioritis," the tendency of some students close to graduation to skip class. Houston is careful, he says, about how it uses the court system for adults who've returned to school and are struggling. "There are cases where we're going to grin and bear it," Mark White says.
Other Texas school districts and courts appear to be prosecuting adult truants with greater zeal.
In Midland County, Judge David Cobos, a strict judge who helped pioneer the use of GPS tracking devices on disobedient kids, estimates he sees an additional 800 people—almost a quarter of his caseload—a year because of the law. (The judge says he hasn't outfitted any adult truants with tracking devices because they've all complied with his orders.)
Cobos defends the law as a common sense way to address the state's dropout crisis. "Before the law was changed, they could just drop out and walk away, which of course had an impact on the dropout rate in Texas," said Cobos, who lobbied the Legislature for the change.
In Paris, Judge Ruthart has a similar view. "I think it's a good thing," she says. "If we don't make them get a diploma or get a GED, they're going to fall through the cracks."
Texas school administrators are under increasing pressure to reduce dropout rates, and have plenty of incentive to get tough. State school funding is based in part on how many students attend school each day. The state accountability system and the federal "No Child Left Behind" laws both are tied to dropout rates as well as "completion" rates, which measures the percentage of students who finish high school on time.
Paris schools were slapped for the first time last year with an "academically unacceptable" rating from the Texas Education Agency because of abysmal completion rates, especially for African-American students. If the poor rating persists, the agency can intervene, pushing out teachers and principals and even closing schools.
Desperate for a solution, many schools have "thrown the problem over to the court system, assuming that a system of fines and penalties will intimidate the kids into attending school," says Albert Cortez, the director of policy for San Antonio-based Intercultural Development Research Association. "It's an interesting approach because it means the schools don't have to do anything differently."
The confluence of get-tough school policies and the criminal justice system can produce not just ineffective, but downright absurd, outcomes.
In fall 2008, Tracey Johnson was a few months shy of his 19th birthday and stuck in the 11th grade. He'd been skipping classes that semester, school records show, but showing up regularly for football practice. His grade in U.S. history was 16, though he had a 100 in athletics.
"It seemed to be OK with the school at the time," says Creola Cotton, Johnson's aunt and a civil rights activist. OK, that is, until Johnson injured his kidney during football practice. After he found blood in his urine, Johnson didn't show up at school or practice for several days. When he returned, he had been dropped from the rolls for having too many unexcused absences.
"If you're not a big-time sports star, they don't treat you right," says Johnson, a 6-foot-1-inch, 320-pound lineman. "They used to come pick me up for football practice. Once I got injured, I was off the school roster."
Johnson withdrew from school. His mother and Assistant Principal Stephen Long signed the withdrawal form stating that Johnson would begin testing for a GED at Paris Junior College.
A month later, the school district referred Johnson to Judge Ruthart for absences he had racked up before his departure. Johnson pleaded no contest. Ruthart fined him $175 and ordered him to get his GED within six months. "She told me I had to pass it or else she was gonna put out a warrant," Johnson says.
"He was going to pursue his GED on his own anyway," says Cotton, his aunt. The judge's "response was she didn't believe it."
Ruthart says she has no record of Johnson taking the GED before his appearance in court and defends her ruling. "He still committed the offense even though he dropped out," she said. "He still broke the law. I guess the school decided to file on him—that's their deal. You see what I'm saying? We can't refuse the case."
By July 2009, Johnson had taken all five portions of the GED but fell short, barely, of passing.
In August, a month after the district received its unacceptable rating from the education agency, Johnson says he was called to the school by one of his former coaches and told that if he signed a document, "they wouldn't be able to file a truancy on me.
"I would be good to go. That's what he told me," Johnson says. "I didn't really know what was I signing."
Johnson had signed a form stating he was being homeschooled four hours a day using a Christian curriculum he had never heard of. Paris school officials did not respond to requests for comment.
Why would the district do this? Cotton, Johnson's aunt, was curious. She got Johnson's school records. On the student withdrawal form, the original stated reason for Johnson's leaving school (known as a "leaver code") was "non-attendance/GED." This had been crossed out and replaced with a "homeschool" code.
Under the state's accountability rules, an individual who leaves school to take the GED is counted as a dropout; someone who leaves to be homeschooled does not.
The school apparently was trying to erase a dropout at the same time it was having him prosecuted for dropping out. Sharon Reynerson, the lead attorney in the Paris office of the nonprofit Lone Star Legal Aid, accuses the Paris school district of "falsifying their records because they got an unacceptable rating from the state."
Cortez, the education policy expert, says gaming the education agency's system is common—though difficult to document. "How can schools make the problems of truancy and dropouts disappear?" he asks. "One way is to use the coding system. The verification requirements are so weak that it invites abuse."
Back in 1986, Cortez's organization, the Inter-cultural Development Research Association, conducted the first comprehensive study of high school dropouts in Texas. The result was shocking: Thirty-three percent of all students in Texas failed to graduate. After almost 25 years of measures to decrease the dropout rate, Texas' rate remains virtually the same, 31 percent. In response, authorities have ratcheted up truancy enforcement.
"In the research we've seen, it doesn't seem to really do anything to help," says Cortez. Even Judge Ruthart concedes that she has little idea if prosecuting adult truants is effective. "I don't know how many end up dropping out, I don't know if they graduate or they just don't go back the next year and they didn't receive a diploma," she said.
But the dismal reality—that nothing has changed in two-and-a-half decades—has not prevented Texas schools, judges and lawmakers from prescribing more of the same.