Saving the Lost Pines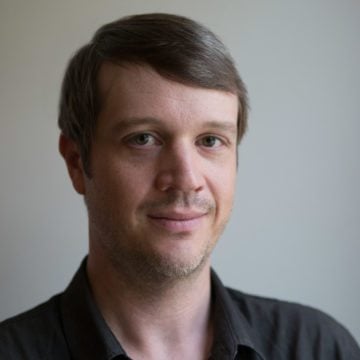 The loblolly pines of Bastrop still soar. They just do so darkly, with blistered bark and charred needles. To tour the 6,500-acre Bastrop State Park is to see a forest frozen by fire.
All but 100 acres of this popular park—the heart of the 70,000-acre Lost Pines ecosystem of Bastrop and Lee counties—burned during a massive wildfire in September, leaving behind a landscape of black and gray stillness that forestry experts and park officials are puzzling over.
Most of the trees are presumed dead. The status of the endangered Houston toad, whose prime habitat includes the state park, is unknown. Seventeen Texas Parks & Wildlife employees lost their homes in the blaze. One bright spot: Firefighters managed to save the sandstone-and-wood cabins built during the Great Depression by the Civilian Conservation Corps.
It might seem a simple thing to restore the forest to its former glory. Cut the scorched trees down and plant some new ones. Wait a few decades and, voila, new forest. Many volunteers are itching to follow that plan. Unfortunately, as park Superintendent Todd McClanahan explained on a tour one gusty day in late September, it's not that easy.
The Lost Pines, so-named because they're stranded from their East Texas cousins by 100 miles, are genetically different from loblollies in the east. They're better adapted to drought. But the state has just a few hundred pounds of seed on hand, and only half of it may be viable, McClanahan says. Lack of rainfall is an even bigger problem.
The fire "couldn't have come at a worse time, with the drought and with no relief in the short or long term," said McClanahan, a straight-shooter with a military bearing and a pistol at his side. "As far as recovery efforts, it's just horrible."
The Bastrop pines are survivors, but they're also vulnerable, with just a toehold in a part of the state that's generally not hospitable to pine trees. There are green shoots in Bastrop, but they're not pines. They're blackjack oaks and yaupon, and soon they'll be mesquite—trees better equipped to take advantage of the ashen blank slate. Even the pines that survived the fire may not withstand a prolonged drought.
To keep the Lost Pines from turning into the Lost Oaks, forest managers will, ironically, need to step up their fire-prevention program. That means cutting down and removing thousands of fire-deadened trees, which could provide fuel for unplanned wildfires. Without those trees to help anchor the soil, erosion can become a problem when (or if) it rains. The plan, as it stands now, is to place felled trees on steep slopes to help with erosion control, and contract with timber companies to haul out the rest.
"It's a puzzle," McClanahan said. "There are so many unknowns."
Still, McClanahan said he wants to open the park to limited visitation as soon as possible, hopefully by November. Half the park's budget comes from visitors, and the recovery process will be "very expensive" at a time when the Texas Legislature has slashed Parks & Wildlife's budget by 20 percent. Money, after all, doesn't grow on trees.