Save Texas Schools Encore Rally Draws Fewer Ralliers, More Messages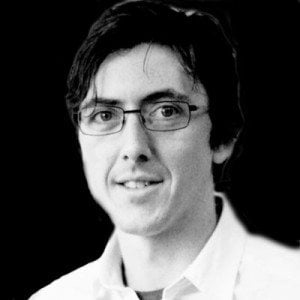 If last year's Save Texas Schools rally was a show of force—10,000 activists uniting to fight for education—its follow-up at the Capitol last weekend was, well, something else.
There were far fewer people at the group's second annual rally at the Capitol on Saturday than in March 2011. The ones who did turn up were treated to a program that ran long, veering wildly at times away from school funding. Front-loaded with Democratic lawmakers warning of a partisan onslaught—or warnings that Republicans are turning school funding into a partisan issue—the rally petered out slowly after more than two hours, ending with a long tail of parents and students on the bill to share war stories with a few dozen stragglers.
Since the Legislature cut $5.4 billion from public education last year, Save Texas Schools volunteers have fanned out across the state, holding workshops on school finance, and preparing parents and teachers to hold legislators accountable for their record on education. That's where they've been most active in the past year, and of course, it's harder to draw teachers and parents back to an empty Capitol, especially just days before STAAR testing in high school.
Saturday's program began with lawmakers recalling how the Legislature stymied their attempts to put more money into schools. San Antonio Rep. Mike Villarreal and Sen. Leticia Van de Putte both decried the way Republican lawmakers bent to pressure from fiscal conservative groups and then tried to suggest they put more money into the school system, not less.
Van de Putte said there's no excuse for lawmakers who hide behind tricky math instead of fixing the broken system. "They're worried about the report card from these little groups when they should be really concerned about the report cards that our kids bring home," she said. "You see, they don't like teachers 'cause they don't really believe in the job that teachers do, 'cause they don't value children."

State Sen. Wendy Davis recalled her filibuster of a school spending bill that sent the Legislature into a special session last year.
Sen. Wendy Davis, D-Fort Worth, recalled how quickly Gov. Rick Perry dismissed the idea of calling a special session on spending some of the state's Rainy Day Fund on schools. "Governor Perry recently said, and I quote, I would be stunned if there is an outcry from the people of this state," Davis said, drawing some of the day's loudest cheers. "We are crying out, Governor Perry. We believe in opportunity and we are demanding that it come."
Organizers said they counted more than 4,500 in the crowd over the course of the rally (they counted by handing out one colored dot sticker to each person who came), but Capitol police pegged the attendance at around 1,000 people. (That's about what I figured for the crowd, at its peak.) Americans for Prosperity Texas' Peggy Venable was live-trolling the rally on Twitter, and put the attendance at around 500.
After the rally, its organizer Allen Weeks told me he'd figured the crowd would be smaller this time around, now that the enthusiastic multitudes have run headlong into the harsh, unfeeling reality of life at the Lege.
"Last year, it was the shock," Weeks said, that drew so many demonstrators. "I think also, people thought, 'Oh if I just come out, it will cause them to change.' … I think anyone who's been out here knows, once the machine starts, it's in motion till the next election."
"These people are exhausted, and we've got people coming in from Alpine and Corpus. So I think you saw 5,000 really hardcore, motivated parents, students, teachers," he said—the battle-scarred few who still haven't had enough.

Save Texas Schools leader Allen Weeks
The crowd also included campaign workers drumming up interest in candidates like Congressman Lloyd Doggett, Austin mayor Lee Leffingwell and challenger Brigid Shea, and folks circulating petitions for emergency medical workers' causes. The rally included a designated time slot for Occupy Austin to lead a callback "mic check" chant, including a call for "justice for Trayvon" and a few minutes on the plight of state-funded higher education.
The popular backlash against state testing was in full effect as well; one of the most quoted lines was Texas Education Commissioner Robert Scott's remark last month that testing has become a "perversion." State Board of Education member Thomas Ratliff was among the speakers who said the stakes of school testing are simply too high. Some signs in the crowd urged parents to boycott state testing altogether. Texas Parents Opt Out of State Tests director Edy Chamness was in the crowd interest in her cause. "Even if we're broke, why does everything get cut except for the testing budget?" Chamness asked. "That's my tax money, in a tube straight to Pearson," she said, referring to the company with the $500 million contract to handle Texas school exams.
Weeks said he was encouraged by all the satellite causes drawn to his group's rally.
"Whether they be budget cuts or testing, I think they all have kind of a common sense that there's been somebody in charge of the agenda, and it hasn't been us," Weeks said. "Who decided cuts were best for Texas, that somehow a very wealthy state doesn't have the money to fund education?"
"Teachers are tired right now because this has been a really stressful year—I mean they're feeling the cuts," Weeks said. "But we know, we just have to get to May 29th, and if 30 percent of teachers normally vote, if we can just have 60 percent of teachers vote, everything changes."

Weeks greets SBOE member Thomas Ratliff at the podium, at the height of the rally.

A failing report card for Gov. Rick Perry in the crowd.

By the time the last speaker took the podium, most of the crowd had already hit the road.