San Antonio's West Side Street Gangs In Their Own Words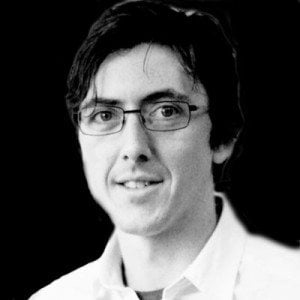 A version of this story ran in the August 2013 issue.
The following are excerpts from two of 10 interviews Mike Tapia has conducted for his oral history of San Antonio's West Side street gangs (which you can read more about in "Gangs of Old San Antonio"). Both were recorded in late October 2012, when Anibal Morelli was 85 and Quiro Espitia was 71. Though Morelli wasn't a gang member, his role at the infamous Red Rock saloon put him in the middle of street fights between rival gangs and police.
Anibal "Nivo" Morelli
I was born and raised in the West Side. I'm 85 years old. I had an uncle here, he was the one that created the Red Rock. He was the one that sent for my mother and father, brought them over here.
I went into the Army about a year and a half when the war was on. I got off from the service, I got discharged on a Friday and the next day, Saturday, I went to work. It was rough that time, there was always somebody shooting, cutting somebody up. So I started working to get out of trouble, at a sheet metal company, and I stayed with the company for 57 years.
The Red Rock was a pianola shop and a restaurant in the 1800s, before it was a saloon. Me and my brothers used to gamble a lot. We'd play cards and whoever wins gets the Red Rock for a year. If you didn't want it you can sell it to your other brother. Like me, I never did want to run the saloon. I wasn't there, but everyone knew it was mine.
The soldiers couldn't come in there, they were very strict on them. They had a big picture of the Red Rock, "stay away from there, red light district." Every night, there used to be somebody stabbed or shot. They killed a soldier there once, some guy with an ice pick, back in '45 or '46. Gangs used to come over there to fight. There were a lot of prostitutes all over there, you never see that street empty. There weren't too many cars around, but there were girls half-naked in the street, they didn't give a damn about nothing.
Quiro Espita Jr.
I am from San Antonio, born and raised here, West Side. Puro West Sider. When my family moved there, that's when I joined the Boys Club Saints. You had to wear a jacket. I was about 15 or 16, and was in the gang from 1956 to 1959, when we all broke up because they closed the Boys Club. That's a long time ago.
My brothers are squareheads. They never joined no gang, they drink and all that, but they don't want nothing to do with street people. I was kind of small, and I got tired of being pushed around by others. They were taking advantage of me.
The Boys Club Gang started in the '40s. I became a member, and then to prove that I was a member, I had to fight somebody. We used to control from Monterey [Street] all the way to Guadalupe [Street]. We had our enemies. I been through a lot, stabbings.
Frank Hernandez was the leader, we called him Quico. I don't know if he's alive. To tell you the truth, I haven't seen him in ages. We were 30 members. A few were women—Janie, Rosemary. If we had any problems, we'd get together and talk it over but we never had serious meetings. We didn't have any hand signals. I never had rank, but they wanted me to be a sergeant. My reputation was, I would stomp on 'em. Because they were talking and talking… Hey, talk is over.
The police were tough. If you were 17, you'd go in the paddy wagon. If you were under 17, they'd just talk to you, "Hey, get out of here." If you're 17, you're going into the city jail, the old jail, with winos, it was a disaster.
I joined the service. I just told them that I had to go. We had a farewell party, that was it. When I came back, they were all separated, married or, I don't know, dead or out of state. In Vietnam, that's where I started with drugs. I saw the other ones had no fear, I said "Let me try it." I kicked the habit in Hawaii but I came home, came to the same place. I started dealing, going to make robberies and I got busted for robbery and possession, so my first time was nine years. I did my time.