The High Cost of iPad-mania in Public Schools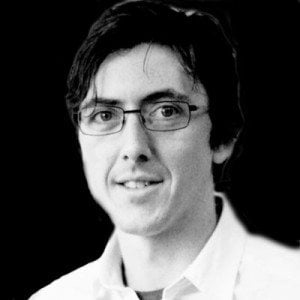 It was nearly two years ago, with the launch of its iPad-powered digital textbook platform, that Apple invited us to forget everything we knew about textbooks and classroom learning.
Since then, Texas schools have spent millions to claim a spot on the front lines of the latest ed-tech revolution. Based on an Observer review of local news stories and school announcements from across the state, at least 26 school districts in Texas have bought a combined 81,000 iPads and almost 10,000 other tablets for their students.

Each of the programs is a little different. Some just replace paper textbooks with digital ones; others aspire to interactive classroom lessons and locally-produced lab demos. These programs all begin with enthusiastic tales of possibility.
And thanks to Fort Bend ISD, we now have our first great disaster story, too.
Fort Bend's iAchieve program, which launched in early 2012, is the most ambitious iPad program yet in Texas. It combined a huge investment in new equipment and wireless network upgrades with an all-new set of science lessons and 100 simulated experiments built to run on an all-new app. It was all supposed to take about 18 months.
Instead, district administrators canceled the program in early October, after months of problems at every turn. The new wireless coverage was spotty; new lessons didn't match district standards; interactive tools never got built; and the superintendent took a contract buyout to leave the district years early. The iAchieve program was such a boondoggle that a group of high schoolers—kids the district was buying the iPads for—even tried to kill it. And for the critical job of designing the software to run the new lessons, the district hired an inexperienced two-person company with little relevant experience. 

Outrage over iAchieve became an election issue, too, landing two new trustees on the school board. Those trustees, Dave Rosenthal and Jenny Bailey, say that despite some basic concerns, there was a sense of inevitability around iAchieve.
"Why is it that all of a sudden you need iPads for these kids to be able to learn science?" Rosenthal says he wondered at the time. "Where was the evidence? And there wasn't any evidence. … They were going to do this thing whether it made sense or not."
The last couple years have been a heady time for dozens of school districts around Texas, full of big new technology plans. Some schools have already had "one-to-one" programs for years—one laptop for each student to use in class—but the promise of an iPad revolution inspired many more to buy tablets that students could take home with them, or even keep when they graduate.
Early concerns about those programs focused on whether kids should be carrying such expensive equipment home each day, whether e-book licenses would be cheaper than hard-copy books, or whether schools should spend so much for a device without a keyboard. Simply digitizing textbooks wouldn't change much about how kids learn, and iPads are particularly limiting to kids interested in exploring how computers work. They provide, as Gary Stager recently wrote, "an illusion of modernity with no real challenge to the nature of schooling."
But caught up in the iPad-o-rama spirit, some school administrators became a surrogate Apple sales force. In March last year, Harlingen CISD spokesman Shane Strubhart told his board that iPads "epitomized what the future of the classroom is going to look like. … It's just unbelievable. There's very little that the iPad cannot do."
Classroom iPad programs across Texas

McAllen ISD began one of the biggest school iPad programs in the country, purchasing around 25,000 iPads in early 2012. Mansfield ISD's 11,000-iPad program is the second-biggest in Texas. Crowley ISD and Pine Tree ISD both got their tablets on a three-year lease, but most others bought them outright, many with bond money that traditionally would go toward long-term infrastructure like new school buildings.
iPads break easier than school buildings do. Guilford County Schools in North Carolina, a district about the size of Fort Bend ISD, temporarily cut off its $35 million iPad program because of trouble with the contractor it hired to run the program and because kids broke so many iPad screens.
The best-known iPad mess is playing out in Los Angeles, where schools began a $1 billion iPad program, then took thousands of iPads back because kids had learned how to side-step the district's content limits—they'd been listening to music, browsing Facebook and using Safari to discover untold horrors. Lewisville ISD, north of Dallas, suffered a similar security breach after Apple's OS 7 update erased the district's firewall.
None of those troubles compares to what's unfolded in Fort Bend County.
An audit of Fort Bend ISD's iAchieve program released last month, details the ways the effort was cursed. (You can read the report below.) In short, Fort Bend ISD expected too much from its program too soon. It rushed ahead without enough tech infrastructure, without the right people, and without enough control over where its money was going. It hired a contractor the district knew well, but that had little experience developing iPad learning platforms.
"I felt they were rushing it—they only did a one-month pilot," says Bailey, a school trustee elected during the iAchieve backlash. "Everyone knows you can't really measure anything in a month. I felt like it was being pushed out for some odd reason."
Bailey says the district seemed determined to take a particularly hard road, building its own platform with all new lessons.
The man running the district through all this was Timothy Jenney, who'd been superintendent since 2006. Jenney was one of the first to graduate from the Broad Superintendents Academy, a training program infamous for turning out leaders hell-bent on big, disruptive school reforms. He came to Fort Bend with decades of experience running schools outside Texas.
iAchieve was actually a more modest reinvention of an earlier plan for a regional science education center, the sort of signature initiative that'd get Fort Bend ISD recognized as a nationwide leader, for the low, low cost of $25 million.
So iAchieve looked like a real steal at just $16 to $18 million. The district would still get its recognition as a leader in science instruction, but could save millions by doing it virtually.
Naturally, the district would need a highly skilled contractors to handle the technical side of this monstrous undertaking, and in February 2012 they made their pick: a Louisiana-based company called Curriculum Ventures that, as the auditors note, first registered with the state on the same day it bid on the iAchieve contract.
Curriculum Ventures had two employees, one of whom boasts that his experience includes having "(so far) built 5 businesses that were failures, 1 that was semi-successful, and 1 more that is mostly successful."
If anything, the audit downplays what a strange decision this was. Bonnie Louque, the company's director, was well known to Timothy Jenney and Fort Bend ISD as the seller of a curriculum called Character Links, a set of classroom handouts about positive traits like acceptance and respect. (Louque did not reply to phone or email messages from the Observer.)
A 2007 Houston Chronicle story credits Jenney with "discover[ing] the program," and since then Fort Bend ISD has been named a national "School of Character" thanks in part to its use of Character Links. How Louque parlayed that relationship into a key role developing technology for Texas' seventh-largest school district is a little less clear.
In September 2011, Louque & Associates got a $135,000 contract to develop a prototype of the interactive science platform, awarded without a competitive bid process.
One month later, now known as Curriculum Ventures, they bid for the million-dollar iAchieve contract. Fort Bend administrators gave them the high score out of four bidders, with 4.5 out of a possible 5 in "demonstrated competence and qualification."
With Curriculum Ventures on board—and already billing for project maintenance beginning on day one—the district piloted iAchieve in 4th, 5th and 8th grade classrooms in spring and fall of 2012.
Teachers wrote lessons and developed specifications for the simulated experiments, which Curriculum Ventures never ended up delivering. Bailey says some of the new wifi hubs couldn't cover the entire classroom.
Jenney took a buyout from the district in July 2012, and earlier this month, under new superintendent Carles Dupre, the district finally pulled the plug on iAchieve.
The iAchieve audit is a pretty good tool to help other schools anticipate the problems they'll face running their own tech initiatives. In a few other districts, like El Paso ISD, project managers have also shared tips for more successful rollouts.
As disastrous as iAchieve was, Fort Bend ISD does have thousands of almost-new iPads, more than a dozen in-house tech experts, and new wireless coverage it didn't have before—at least in certain classrooms. Now the new administration has to figure out what to do with them all.
"There's always uses for technology," Rosenthal says. "The original plan just wasn't well thought out."