A New Conservative Watchdog's Big Textbook War Debut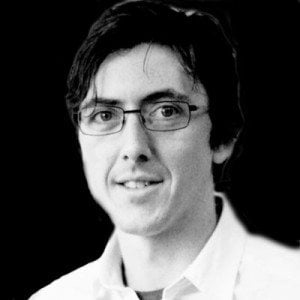 When they write the history books about the State Board of Education, last week's drama over our new social studies textbooks probably won't go down as a high point.
After punting on a preliminary vote Tuesday, the board approved the textbooks on Friday despite receiving hundreds of pages of revisions at the last minute, which many members hadn't read. Those revisions came partly in response to 1,500 worried letters from the public that were still arriving just last week. Though the 10-5 vote split on party lines, members agreed that this year's textbook approvals had been a mess.
But the process was a big win for at least one man, Roy White, and his fellow volunteer textbook watchdogs.
White's year-old group Truth in Texas Textbooks made an impressive entrance into Texas' ancient and ongoing fight over what children learn in school, with a recently-released 469-page review of this year's social studies textbooks. The review was cited widely by conservatives upset over the books and helped drive publishers to rework many passages—dozens of small changes like removing the word "nonpartisan" from a description of Rock the Vote and the League of Women Voters in a McGraw-Hill text. Republicans on the board agreed to scrap all the submissions from one publisher, Worldview Software, because the company seemed insufficiently deferential to public concerns—a decision Worldview's president called "arbitrary and capricious."
With an avid grassroots following, and conservative board members receptive to his concerns, White and his group have quickly become influential gatekeepers to the hot and everlasting debate over Texas' schoolbooks.
Samples of most books and electronic materials are available for anyone to review online, but some are only available in-person in Austin or at a regional education center. And even then, reading through the texts is a lot of work. Most people only encounter the debate after it's been framed by one of a few mediating groups with the motivation and the manpower to get through all the texts. The Texas Freedom Network has long been one of these, and succeeded this year in pushing back on climate change doubt, and language minimizing slavery's role as a cause of the Civil War.
Truth in Texas Textbooks' review offered ammunition to folks more concerned that Ronald Reagan gets the admiration he deserves, or that books don't gloss over the dangers of militant Islam. Where one world history text describes Christianity in its glossary as "the religion based on the belief that Jesus Christ is the son of God," a Truth in Texas Textbooks reviewer complains: "Fourteen words is hardly an adequate definition of the greatest and most powerful religion in the known world or all of history."
Concerned citizens flooded board members and publishers with more than 1,500 emails about the social studies texts, and Truth in Texas Textbooks' own volunteers provided much of the live public comment before last week's vote. White alone spent more than an hour at the podium during his statement.
White tells the Observer that activists in other states, and longtime state board observers, were amazed to hear publishers made so many changes in response to his group's review. "They started laughing when I said the publishers are talking to us," he says. White figures it's because he caught the publishers at the right time, at the end of a critical approval process with a board that values public comment.
"Everybody I have talked to—TEA, SBOE members, even lobbyists with the publishers—tell me, in the history of Texas they had never seen so many inputs from the public to the process. So that, I think, is a good thing," White says.
White is a pilot with Southwest Airlines, a retired lieutenant colonel in the U.S. Air Force and a former public school teacher. He also chairs the Bexar County chapter of ACT! for America, which circulates news about the dangers of Islam. "It's been described as an anti-Muslim group, which it is not," White says. "It's an education in radical Islam."
In 2012, ACT! for America produced a report on Islam in textbooks nationwide, titled "Education or Indoctrination?" And last year, White says someone from ACT! for America asked him to lead a textbook review for Texas. He and his research director, a home-school mother named Pat Blair, put out calls for volunteers on tea party email lists, and sought input from conservative culture war veterans like Neal Frey and Common Core critic Sandra Stotsky.
Most of all, he says, his group is citizen-driven—all volunteers, regular folks, no paid reviewers. He's not running a nonprofit; he's funding the work himself. And together, over conference calls and online project management tools, they completed the monstrous task of a full textbook review. In Austin last week, his team met in person for the first time. "It's another wonderful testimony to why I love living in Texas, and the spirit people have to really get things done," he says.
"I've talked to some people in the media trying to put labels in front of people's names, as they have with me. [It] doesn't really help educate and lay the foundation for what the article should be about, which is improving textbooks. Who wouldn't want better textbooks?" But White, who's also been a spokesman for the Southwest pilots' union, doesn't let it get to him. "The media does what they do. I've been around long enough to understand that."
Here's how White's group describes its mission instead: "The purpose of TTT is simple, to provide Social Studies textbooks that are truthful and factual that meet the Texas Education Knowledge Standards." It's the state standards, not White, after all, that include Moses as a leading influence on the founding fathers.
White says some volunteers bailed on the group early on, when the group's training made it plain that their job was to remain objective. "We certainly see some ideology seep into there, and we have to kind of beat down our biases," he says. "For us, we just said judge us on our work, judge us on the quality of our work."
The group's comments on each text are posted online as Word documents, plus a 52-page summary of their findings. They include grammar fixes and corrected dates, but dwell mostly on the usual questions of patriotism, religion, global warming and evolution—all the usual battlegrounds the State Board of Education is known for. Most of all in the reviews, you'll find Islam—insisting that armies, not traders, spread Islam to new parts of the world, and that jihad can't be defined as anything but violent struggle.
The Texas Freedom Network's review of the new group's reviews called its complaints "peculiar" and questioned whether the group's reviewers were qualified for the job. A note on one Truth in Texas Textbooks' review, TFN notes, suggests including information on Young Earth Creationism sourced to Conservapedia.com.
Texas allows months of public comment on these books, which generates weeks of blow-by-blow news coverage. But in practice our textbook adoption process is still pretty opaque because of the sheer volume of material it produces: thousands of pages of original text to review, and thousands more pages of back-and-forth between reviewers and publishers. Even White isn't sure how many of the group's recommendations made it into the texts approved on Friday.
But he and his group are still hard at work, sorting through the last-minute revisions to find out. And when they do, they're ready to make textbook purchasing a whole lot simpler—because the state board's decision is only a prelude to the real show: a final Truth in Texas Textbooks review complete with one simple letter grade for each book. Once they know which book is an "A," a "B," or a "C," they'll know which books to lobby their local school board to purchase.
"I think that's the misconception—for us, how they voted, up or down was just another day on the calendar for us. Most people think when you've done the review process, that's it," White says. "Our goal all along was not to just do the reviews, but to give the customer, the parent, the school board member a tool to assess what material they should purchase."