R.I.P. Pickens Plan [UPDATED]
Boone Pickens unceremoniously drops wind from his energy plan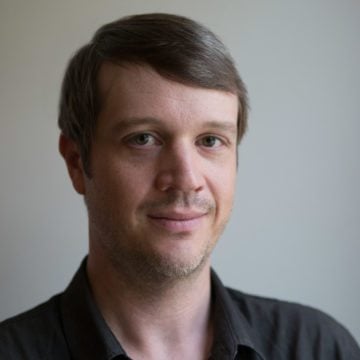 Updated below
For two years, Boone Pickens has been getting millions of dollars' worth of criticism-free media exposure for the Pickens Plan – his much-praised blueprint for achieving "energy independence" within a decade.
He'll drop a few homespun sayings and scribble on his whiteboard, and the suckers are eating out of his hands.
Don't believe me? Check out this embarrassing account of media elites from Skip Hollandsworth's article on Pickens in the September 2008 issue of Texas Monthly (the one with the cover of Pickens striking the Giant pose):
On Good Morning America, after he spouted off one of his well-known Booneisms, as he refers to his folksy sayings, he told host Chris Cuomo about America's existing energy policies, "A fool with a plan is better than a genius with no plan, and we look like fools without a plan." Cuomo unabashedly shook his head in admiration and said to Diane Sawyer, "What a great line." (Sawyer later added. "I just like to say, 'T. Boone'!")

During his CNBC appearance, anchor Becky Quick, who was wearing an orange scarf around her neck in homage to Boone's alma mater, Oklahoma State University (the other CNBC anchor was wearing an orange tie), asked him if he would consider making an independent run for president or be a candidate for vice president. ("No, Becky," he chortled.)

And when he finished his press conference at the Palace Hotel, some of the reporters actually burst into applause. A bearded young television cameraman in shorts said to Boone just before he walked out of the room, "Wow, like, what can I do to get my car to run on natural gas right now?"
Actually, Forbes did Cuomo, Quick and the applauding reporters one better: The magazine tagged along with Pickens while he got a brain scan in order "to find out how a billionaire really thinks."
So where were all these media fanboys when Pickens last week unceremoniously dumped wind power from his plan?
Remember this?
That was Pickens 1.0. Pickens 2.0 can't be bothered with wind. In his latest whiteboard presentation, Pickens doesn't even mention wind power. Instead, he's doubling down on natural gas, now urging that the nation's 18-wheelers switch to burning gas.
Recall that the original Pickens Plan had two main, interlocking components: First, thousands of new wind turbines would be installed in the Great Plains along with the infrastructure needed to move the electricity to cities. Second, the wind turbines would free up natural gas – currently burned to make electricity – for use in vehicles instead of instead of foreign oil.
While it was a welcome departure from Boone-the-water-baron (still an ongoing concern) or Boone-the-Swift-Boater, the Pickens Plan had flaws from the get-go, flaws that a slick $58 million advertising campaign and a pliant media helped gloss. For one, energy economists cautioned that the expense of outfitting thousands of fuel stations with natural gas pumps was astronomical, especially considering the possibility of scaling up even cleaner-burning all-electric vehicles.
Then, there was the little-discussed reality that the plan was designed to maximize Pickens' personal gain, not tackle our energy woes in the most sensible manner.
Very little was said about how Pickens was (and is) muscling his new BFFs in the Democratic-controlled Congress to subsidize Clean Energy Fuels Corp., a Pickens business that builds natural gas fueling stations.
Pickens may be lots of things but he's always been a shrewd businessman and a ruthless opportunist. It's interesting to note that on the same day he dropped wind from the Pickens Plan and beefed up his support for natural gas, word came down from on high that a Pickens-backed provision had made its way into the Senate energy bill.
Update: In a news item yesterday ("Latest Senate energy bill – Pickens Plan is in, climate change is out"), the Dallas Morning News noted that the Senate bill "include[s] new tax credits to speed the adoption of natural gas vehicles, a la the Pickens Plan."
The DMN concluded: "Reid's move insures that Pickens is a step closer to getting a return on his enormous investment ($60M and counting) in promoting natural gas as a transportation fuel."