Rick Perry on Child Refugees: Deport 'Em All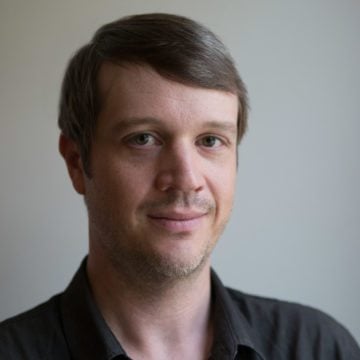 Rick Perry has a plan for the thousands of refugee children streaming across the border from Mexico and Central America: Deport them at once. At a congressional hearing in McAllen today, the governor did his best to sound compassionate while calling on Congress and President Obama to further militarize the border and enact mass deportations of children despite laws and rights protecting refugees and asylum-seekers.
"People think allowing them to stay in the U.S. is doing them a favor," he said. "It is not. Allowing them to remain here will only encourage the next group of individuals."
Perry downplayed the deteriorating situation in Honduras (presidential coup in 2009, homicide capital of the world), Guatemala and El Salvador—the source of most of the unaccompanied minors—instead blaming Obama and drug cartels for the exodus of kids.  And he nodded, ever so slightly, at some of the wilder notions of what's driving the surge in child refugees.
"I truly believe this is manufactured to some degree by the drug cartels," Perry said.
He went on to suggest that U.S. policy toward the influx of unaccompanied minors should be a response to the drug cartels' "change in tactics."
As with many things border- and drug war-related, Perry's glib solutions had a perverse, ironic logic. By most published accounts, including hundreds of interviews with unaccompanied minors conducted by the United Nations High Commissioner for Refugees, the child refugees are fleeing abuse and extreme violence, much of it cartel-related, in their home countries. (Many of them, it's important to note, are seeking asylum in countries other than the U.S.; according to the UN, Mexico and more stable Central American nations registered a 435 percent increase in asylum claims from Guatemala, El Salvador and Honduras between 2009 and 2012.) Is the best way to fight the cartels to deport kids back to the cartel-plagued communities they just fled?
Experts contend that deporting them back to their homes could lead to certain death or conscription by the cartels. "This expedited deportation thing will kill children," said Amy Thompson, a social work Ph.D. student at the University of Texas who authored a 2008 report on unaccompanied minors. "Children will die because of this."
Thompson said that U.S. policy on how to treat unaccompanied minors largely takes a law enforcement approach that emphasizes deportation and not the safe repatriation of kids following child welfare standards. The U.S. does little to ensure that when children are sent home that their return is coordinated and safe.
Still, minors from countries other than Mexico have some extra protections under the 2008 reauthorization of the Trafficking Victims Protection Act. Today, congressmen at the hearing suggested that the law needed to be overhauled by making it easier to deport the Central American kids without looking closely at their situation. Children, some as young as four or five, would have to convince border agents that they deserve to have a chance to stay. Such a change would be along the lines of what Obama is asking from Congress. Gutting it would mean reversing decades of work by child welfare advocates to secure additional consideration for the most vulnerable immigrants.
But Republicans at the committee hearing today went even further, trying to conflate the child refugee crisis with a larger narrative about sealing the borders from terrorists and cartels.
Perry struck what might be termed a "si se puede!" (yes we can) tone, repeatedly telling the committee that he "truly believes" the border can be sealed.
"You can secure the border," Perry said. " We can do this…We've got the resources."
That line was echoed by other Texans on the committee, including chairman Michael McCaul (R-Austin), who said, "Now's the time to finally secure the border."
No matter that apprehensions of those crossing illegally are at historic lows or that refugees are a protected class different from immigrants.
Immigrant advocates and some Democrats on the committee tried to make that distinction.
"These children have been forcibly displaced," said Rep. Sheila Jackson-Lee (D-Houston). "A massive deportation or detention policy for children is not a humane thing to do."
But Perry's solution has a seductive simplicity. The talisman of sealing the border—just like winning the War on Drugs or defeating terrorism—is so powerful because it can never be accomplished; the militaristic tools to achieve the elusive 100-percent security often exacerbate the problem; and every failure to achieve the goal only leads to a doubling-down. Even a child can understand that.