Randy Best is Back with Another Star-Studded Higher Ed Summit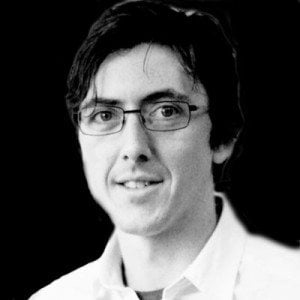 In late 2012—though it feels like just yesterday—I featured Dallas edu-preneur Randy Best, whose outfit Academic Partnerships is helping public universities take their degree programs online.
Best's first foray into the business of public education was a well-timed tutoring firm just as George W. Bush's No Child Left Behind law began funneling money to private tutors, and in 2007 he got into the online college business to help his alma mater, Lamar University, recover from a big enrollment drop after Hurricane Rita. Over the years as his business has grown, Best's model hasn't changed much: Best helps recruit students and provides a pre-fab online platform to deliver the classes; universities provide the course material and lend their good name to the cause. The public schools collect tuition from the students, and turn over around half of it to Best.
In 2011, Best held a coming-out party of sorts at the Four Seasons in Las Colinas, inviting top officers from public universities nationwide to a comfy summit on "The Future of Higher Education." Best never appeared onstage, nor did he hard-sell the crowd on hiring Academic Partnerships, but big names like Jeb Bush and thought leaders like Harvard's Clayton Christensen and Khan Academy founder Salman Khan described a digitized, globalized future of learning that fit neatly with Best's ambitions. Best closed a few big contracts just after the conference, including one with the entire University of Texas System.
Now Best is back, hosting another invitation-only thinkfest next week at the Four Seasons, this one covering the "Globalization of Higher Education."
And as impressive as Best's last lineup was, he's outdone himself this time. Jeb Bush is back on board, but so are Hillary Clinton and U.S. Secretary of Education Arne Dunan—it'd make for some amazing photo ops, except the conference is apparently closed to the press (reporters can sign up for access to a video feed instead). Speaking of journalists, Thomas Friedman's on the bill too, along with CNN's Fareed Zakariah.
The "globalization" theme makes a lot of sense as a follow-up to Best's last shindig.
Even before he started Academic Partnerships (first known as Higher Ed Holdings), Best was thinking globally—he'd bought a number of universities in Latin America and was working on building their online programs. In just the last few months now, Academic Partnerships has been busy contracting with private universities outside the U.S. Using the same model they apply to public schools in the U.S., they've partnered with two schools in Mexico, and one each in Peru, Colombia and the Philippines.
But Best ambitions for a "globalized" higher ed scene reach into America's public universities too. When he and I spoke in 2012, he described a happy future in which students from all over the world had access to prestigious degrees from America's state schools, without the mess and cost of getting a visa or moving to the U.S.
Foreign students, paying full out-of-state tuition, are a key income driver for America's public universities while states cut back on public higher ed funding. And online degree programs are a pretty low-impact way for schools to grow their enrollment, especially in Best's model, where Academic Partnerships does the logistical work and a spinoff firm—Instructional Connections—hires low-cost teaching assistants to answer students' questions. Best-backed online degrees have been a key to UT-Arlington's enrollment explosion over the last few years, driving big improvements on the physical campus too.
The drawbacks to all this are a little tougher to quantify, like the worry that faculty are forced to cede control when the courses they teach turn into pre-fab products with indefinite digital lives. Or the concern that a school trading on its good name might lose some prestige if it's branded as an online degree mill.
"I don't think online is the future–it's simply a money scheme," is how William Rowe, an Arkansas State University art professor, put it to Forbes in a long profile this month. But most of that story is glowing—there's even a sweet sidebar about the Neanderthal and the Siberian cave bear in Best's natural history collection. "The Stanfords, the Harvards, oh my gosh, those schools are remarkable," Best tells Forbes. "But they're irrelevant to the market."
In honor of next week's conference, I've updated our map of public universities that have contracted with Academic Partnerships for their online degree programs. Though it's surely not a complete list, I've cobbled together details on deals with 33 public schools. (Without naming them, Forbes pegs the total at 40 in the U.S.) New additions to the map don't include copies of the contracts (yet!), but I've linked instead to stories or press releases about those recent deals. Most of the new additions are in AP's most common degree areas like business, education and nursing—though the University of Miami made a novel addition last month, with an online master's in music.